May Dollhouse Therapy Plans
The April Dollhouse Therapy Challenge reveals blew my mind. They were so good! There was so much inspiration! Even if you're not into dollhouses, (and let's be serious, you are) you should still check them out. They're inspiring for real houses too. I find myself constantly confused about what's mini and what is real life when I'm browsing Instagram. Speaking of Instagram, make sure you follow along with the hashtag #dollhousetherapy!
It's May now, so we're onto the next room(s). Be sure to check out my cohosts: Cassie, Alice, and Anu.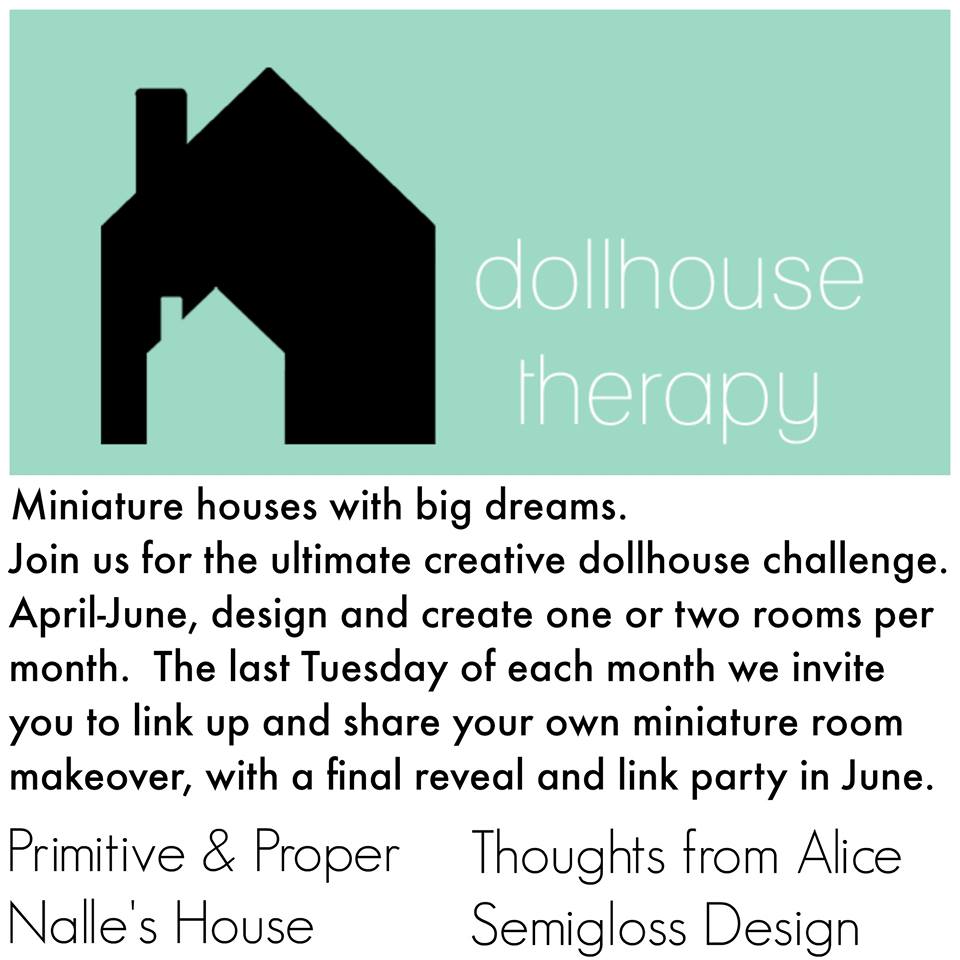 Miniatures.com provided me with products for this project, but all thoughts and opinions are my own. I would never recommend products that I wouldn't buy or use on my own.  Your support helps me make more projects like this one!
For May, I'll be decorating my living room and master bedroom. I'm going for a vintage cabin style for my dollhouse, which allows me to do all of the fun projects in miniature that I would love to do in my real house.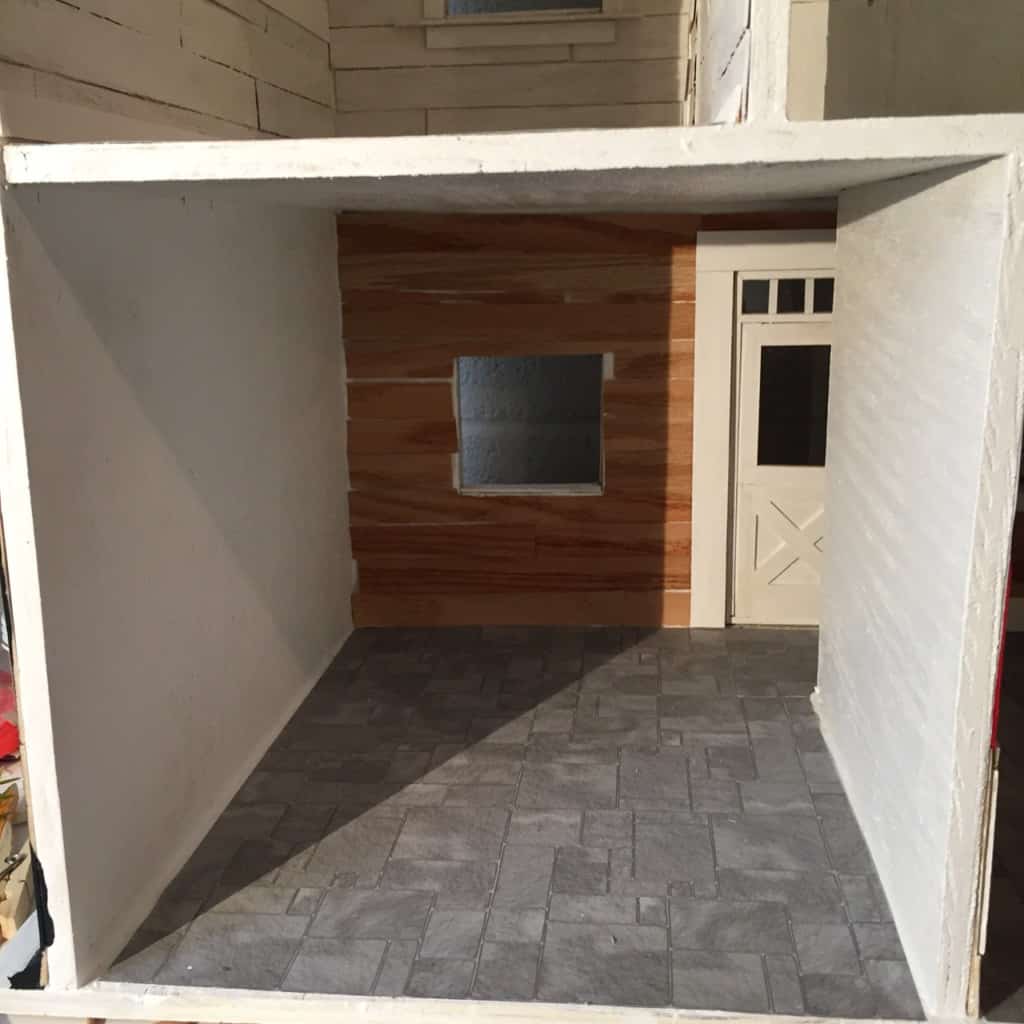 A before shot of the living room. I did the floor and wall planks when I did the kitchen. They continue into the living room. Just like in real life, trim will cover all of the funky cuts.
Gingham wallpaper.  I'm thinking of using the same fabric that I used for the kitchen valance.
The cutest miniature cuckoo clock*** ever. I may have squealed when I opened it. (My life-sized one is still in the box while I figure out a place special enough for it.)
Arrow pillow. Joann had really cute fabric with tiny arrows on it, so I'll be sewing up tiny throw pillows. Wish me luck!
Wood planks *** for the wall. Love these! I got several packs because I knew I wanted them everywhere. The ease of cutting them also makes me love using them.
Mini Barcelona chair.*** Probably the only one I'll ever be able to afford, so I had to have it. I wish I was a tiny doll so I could sit in it with a glass of wine.
Moroccan style rug. DIY style. I was going to try to crochet a bear rug, but I like this better.
Brass side table made from faucet parts. (Yes, I know this is copper, but the shape is similar.) Some trash is too pretty to throw away.
Flagstone flooring.*** The perfect rustic floor for a cabin.
DIY modern sofa in green fabric.
And the best part: A retro stove DIY. Because this dollhouse makes all of my dreams come true.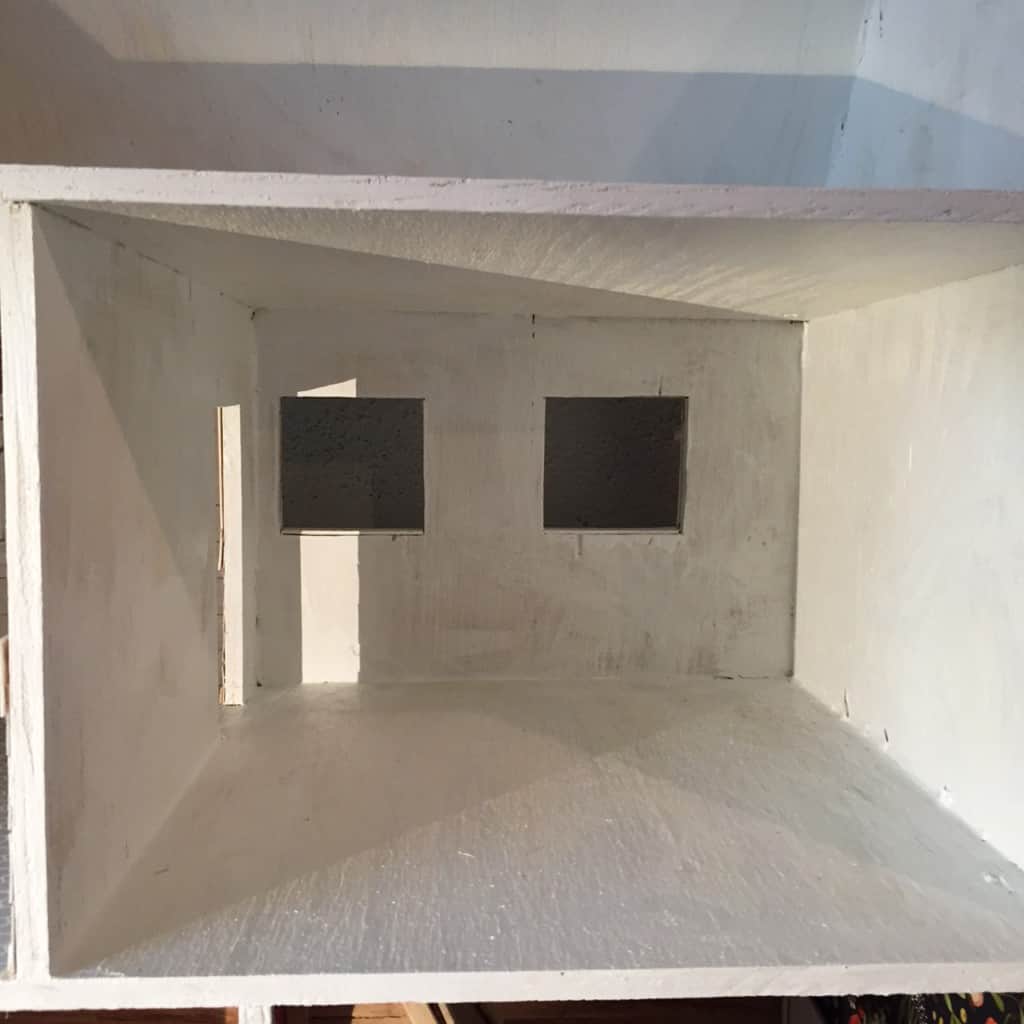 And the master bedroom space. It's a nice blank canvas. Plans may change if I get it all put together and the patterns look too cuckoo.
A fun geometric print for the walls, similar to this, but black and white.
DIY forest bed. It's too fun not to try to make in miniature. I need this in real life, but the price is crazy.
Shibori curtains. This should be a simple DIY.
A mini pendelton blanket. Another simple DIY. I see a lot of sharpies in my future…
A pretty Oriental rug. I love mixing traditional pieces with modern pieces.
Planks for the back wall and floors.
Some kind of cute dresser, nightstands and lights. Still to be determined.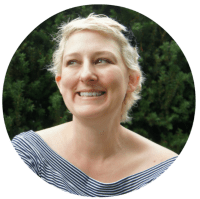 Emy is a vintage obsessed mama of 2 DIYer who loves sharing affordable solutions for common home problems. You don't need a giant budget to create a lovely home. Read more…