Not much has happened in the kitchen so far. My husband and I are at odds about which task to pursue first. He wants to knock down a wall and rebuild it around the fridge. I want to build the cabinet. Both need to happen, but I need his help for the wall bit. The cabinet can be done completely by me. With the kids being out of school, I have a bit more free time on my hands to accomplish said cabinet building. I have painted the door wall with chalkboard paint, though!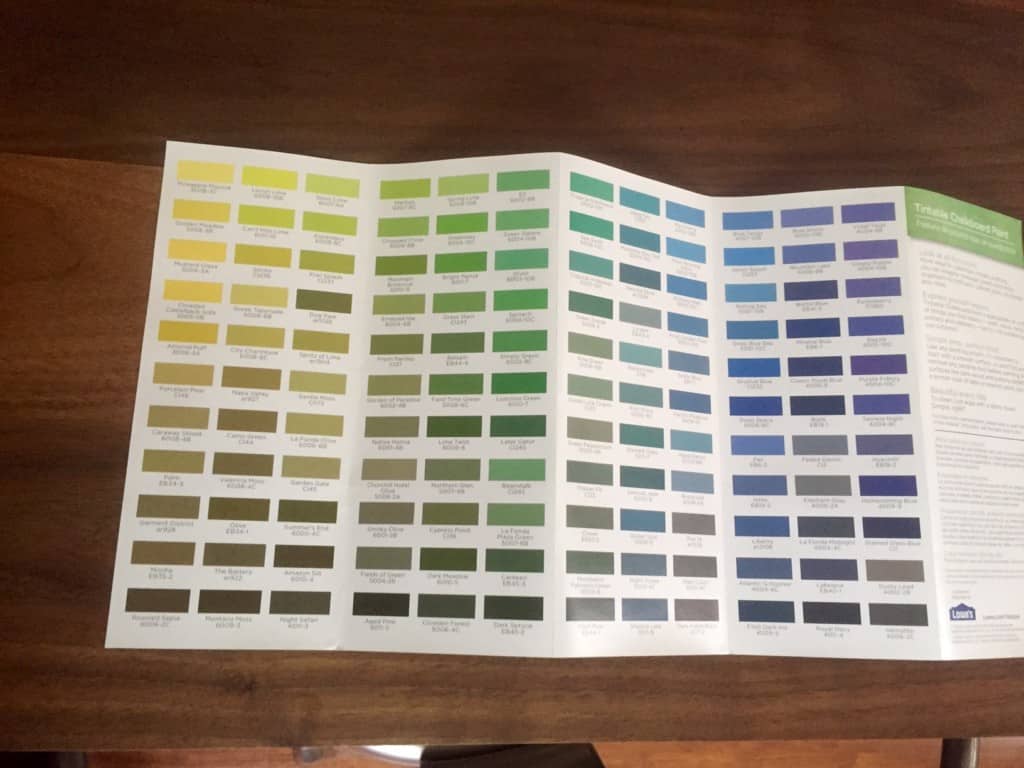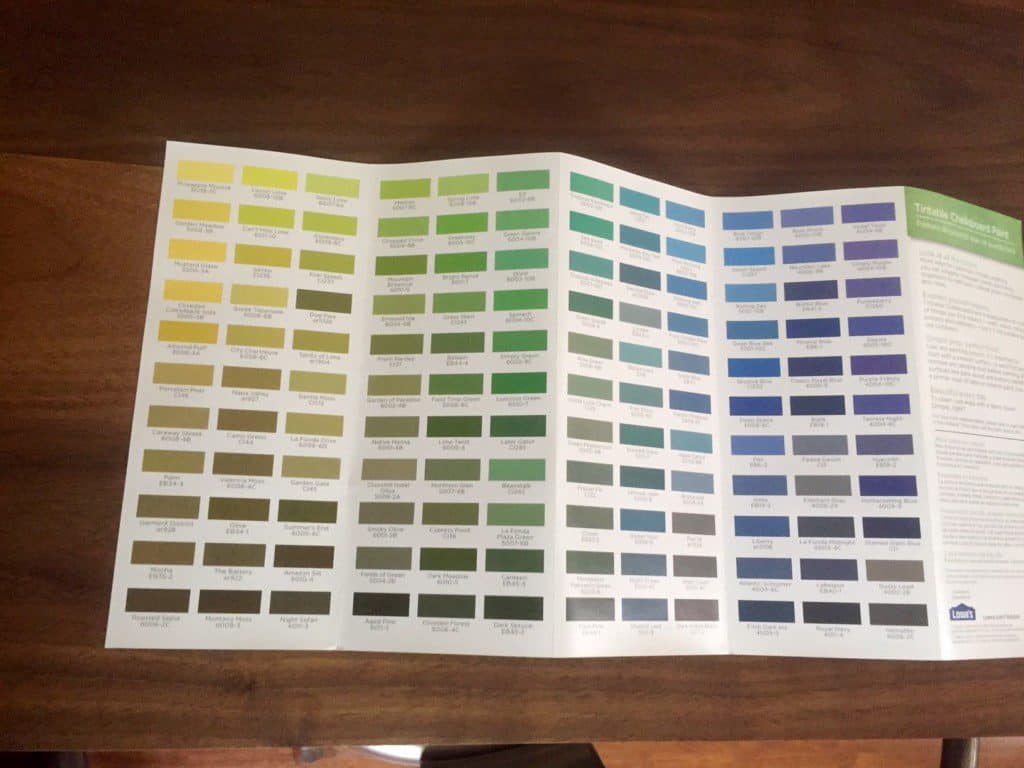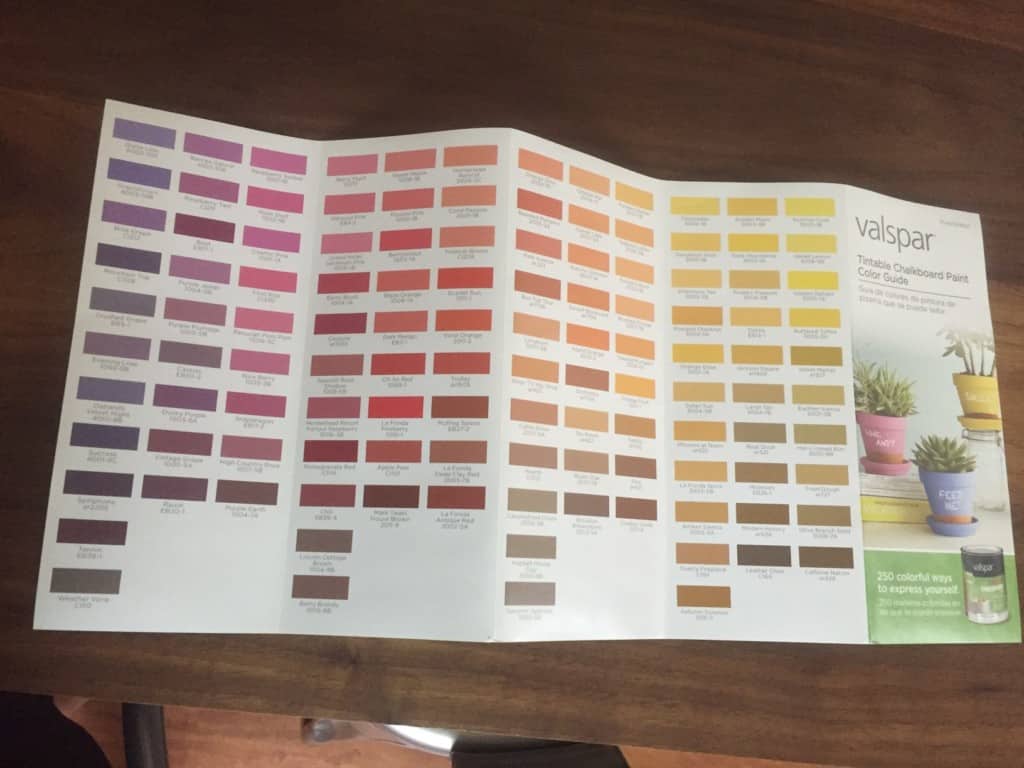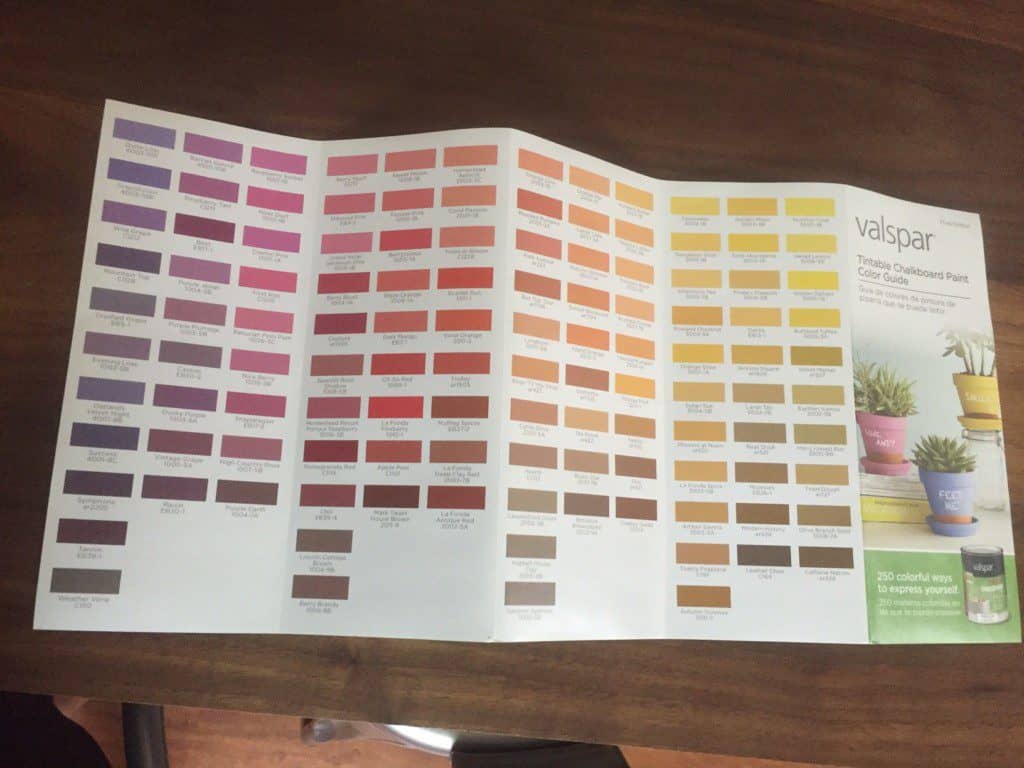 Finding the right green was not as easy as I thought it would be. I thought there would be 1 choice for green, but Lowes had about 20 choices. That makes the job much harder, not easier. I mean, I guess it's great that there are so many color choices for chalkboard paint, but I like classic colors. I want black or green. I had to go find a comfy seat in the patio section to mull over the choices and look at pinterest. I ended up going with a totally different choice than the 2 I was considering under the harsh fluorescent lights in the paint area.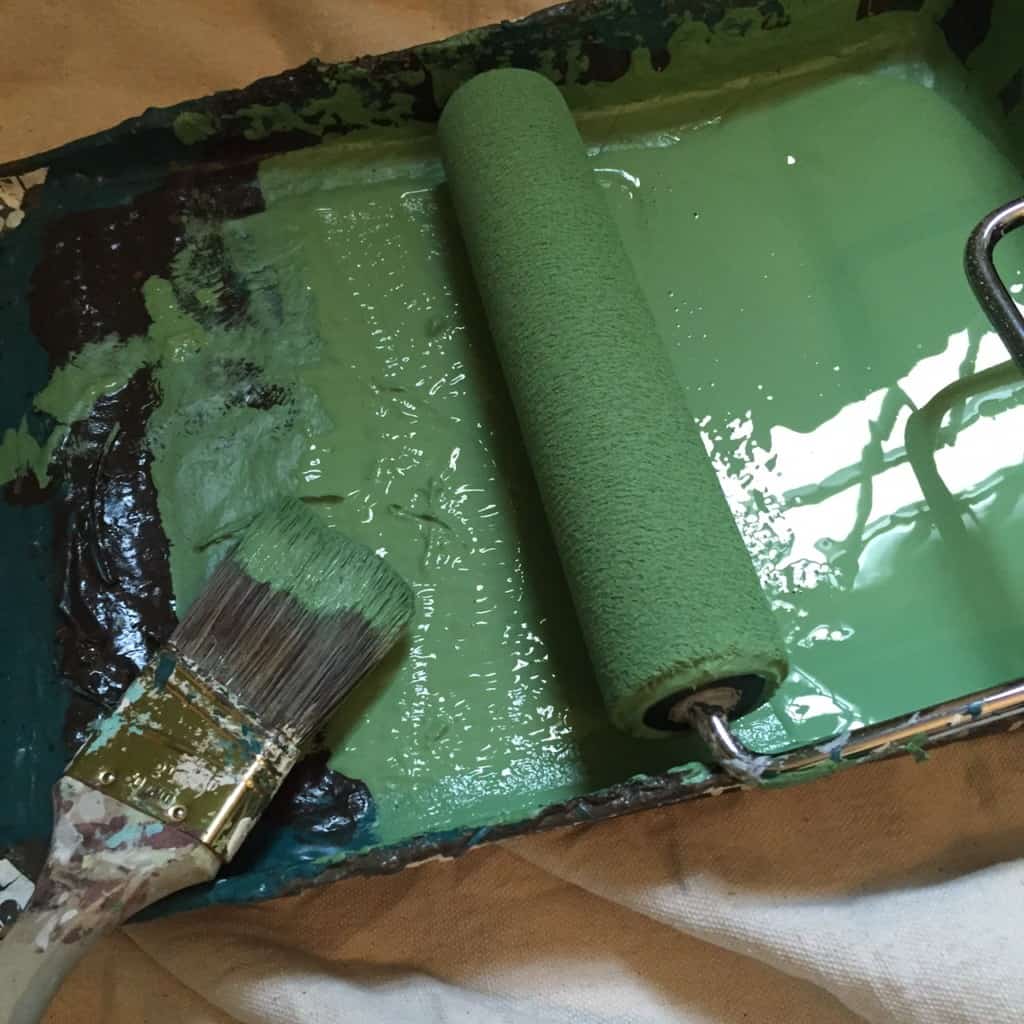 Is there anything happier than a paint pan full of paint and a new project? I love painting so much. The green ended up being the perfect color that I had in mind. I chose La Fonda Plaza Green, which is kind of a mouthful for a paint color name. I used the smoothest roller I could find, a Purdy 1/4″ nap roller. It also helped that I had done a ton of repairs on the walls before paint went up. My walls were smooth as a baby's bottom, which is the perfect texture for a chalkboard!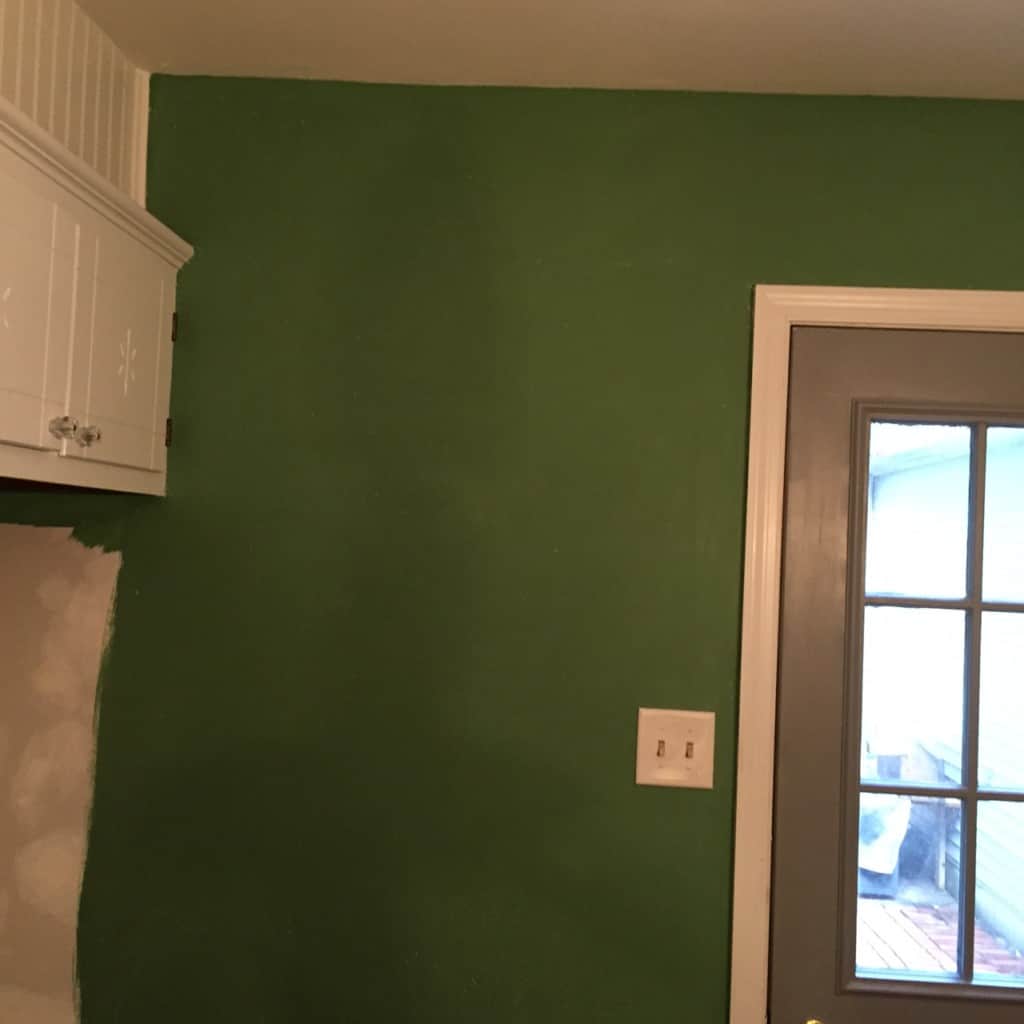 I let it dry for 2 days before seasoning it with chalk. The can didn't say how long to let it dry, but the internet suggested leaving it alone for a few days. It was such a lovely color that I could have left it alone. But if I want to use it to write on, it needs to be seasoned. The chalk dust fills in all of the porous areas and prevents chalk from leaving permanent writing.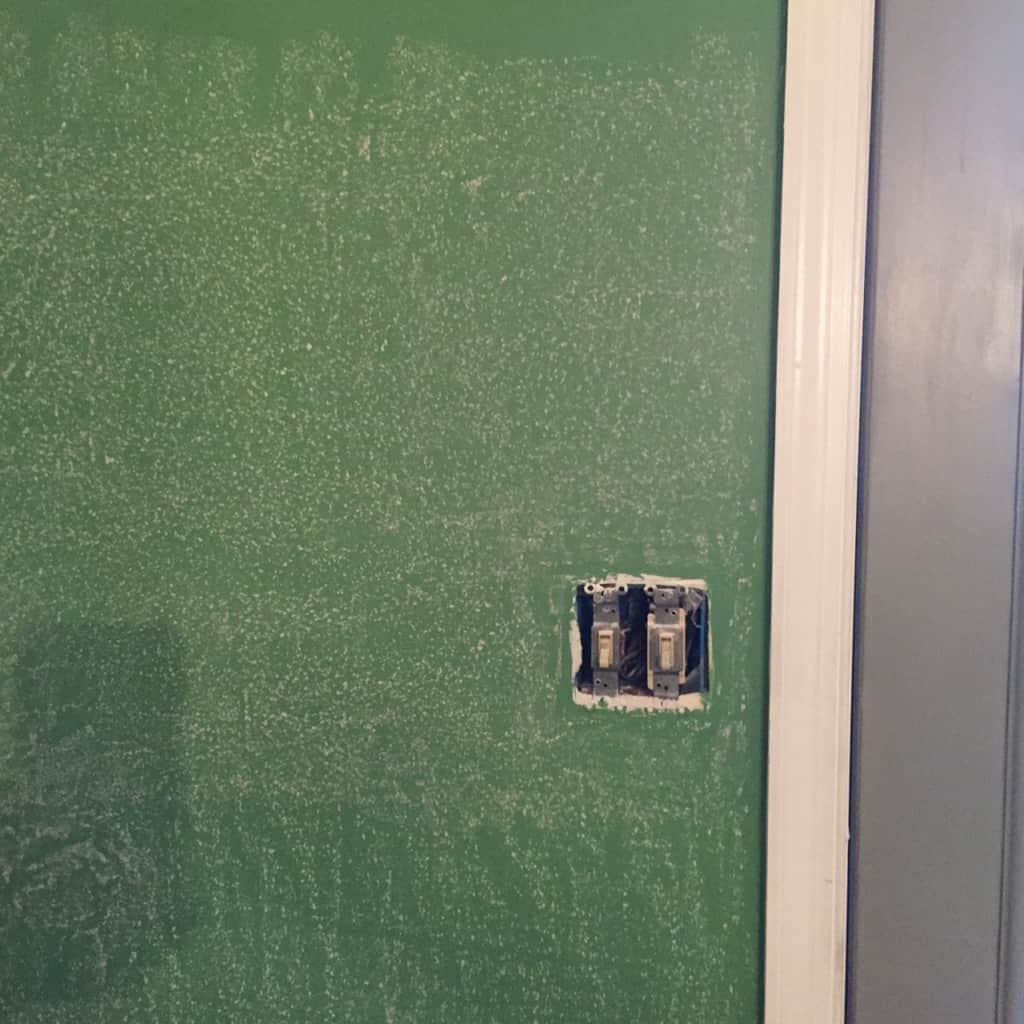 I took a piece of chalk and held it sideways to color the entire wall. It looked kind of pretty like this. I used my daughter's outdoor chalk and I ended up using an entire piece of it. It was either white or gray chalk. I don't really think it matters what color of chalk you use, as long as it's not the opposite color of the paint. For instance, I don't think red or dark pink chalk would have worked well without changing the color, but blue or yellow would have been fine. This is just a theory of mine.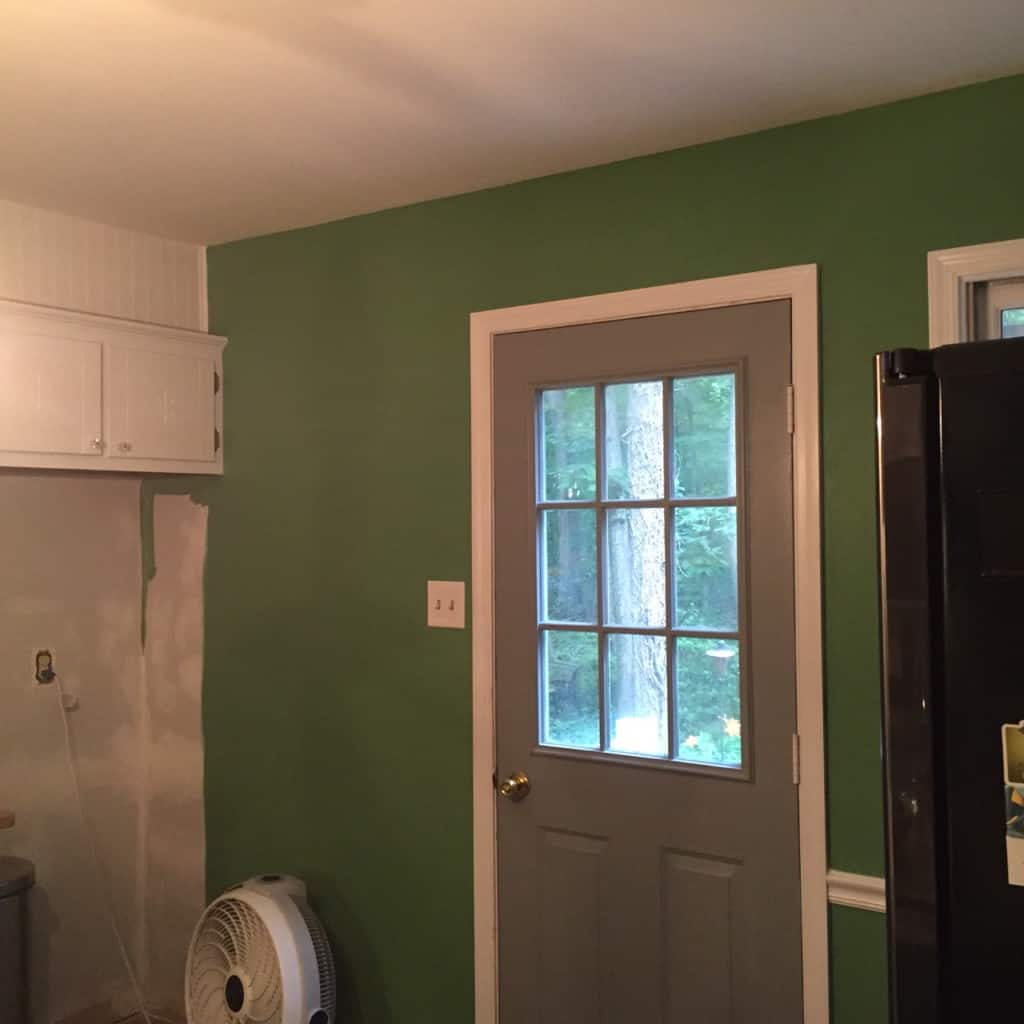 I wiped all of the excess chalk off the walls with a dry paper towel and it left a perfectly smudgy, super matte surface. I love how the green looks with the gray door. Wouldn't the cabinets look amazing in gray as well?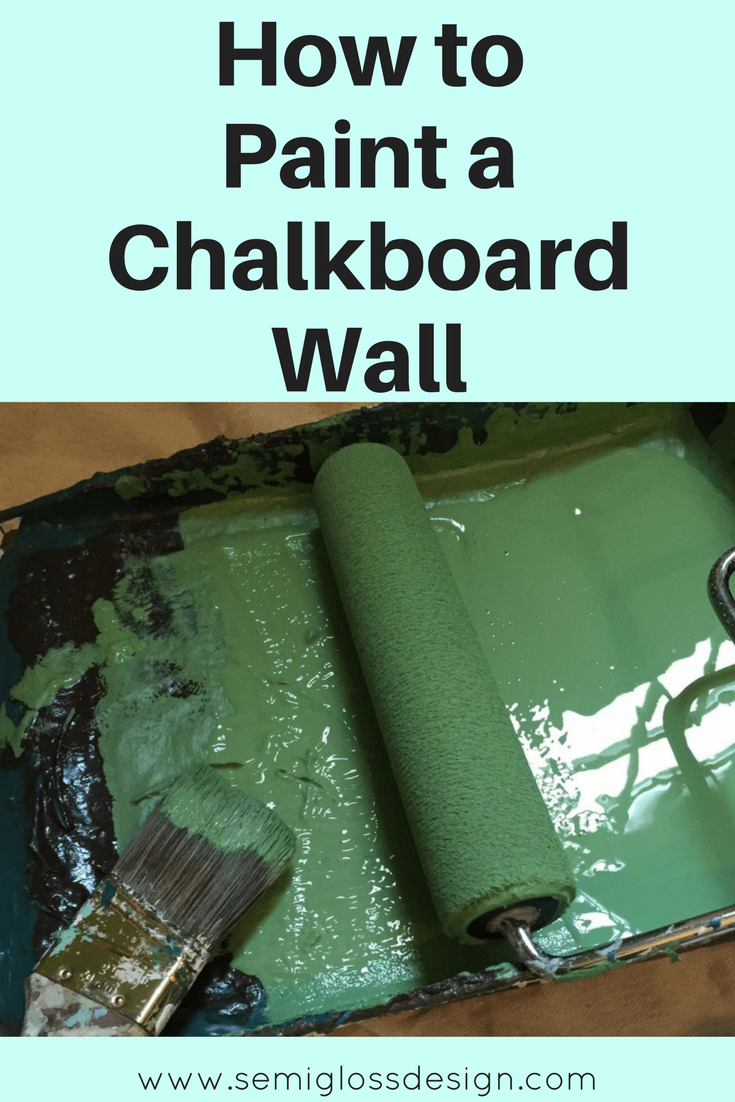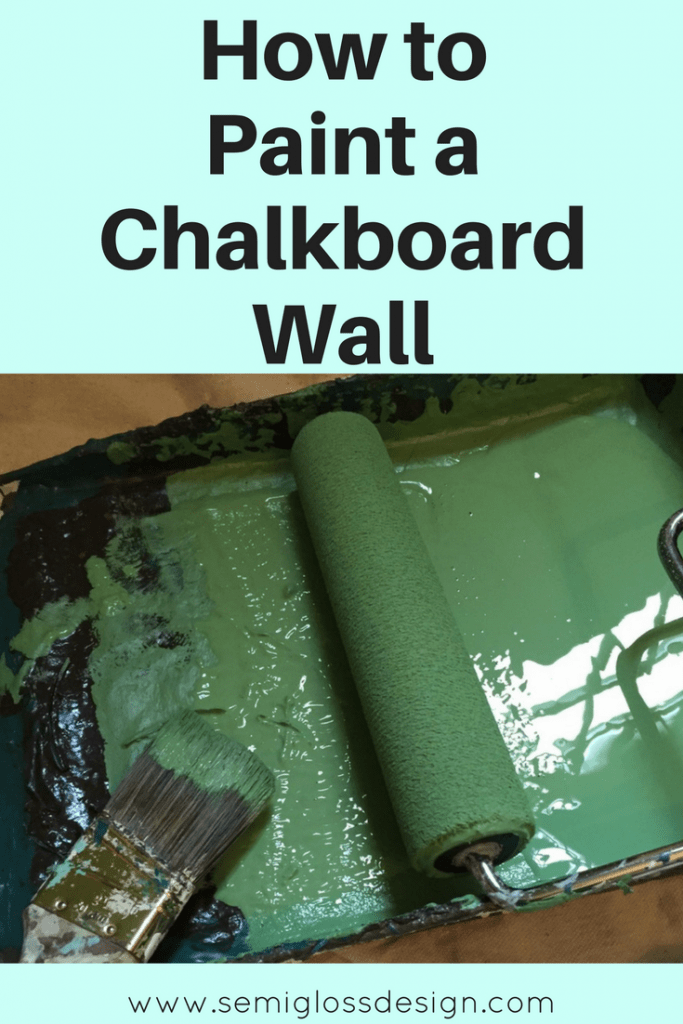 I'm hoping to get to the gingham pattern on the backsplash next. And cabinet building! Baby steps!!!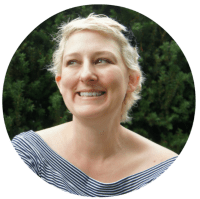 Emy is a vintage obsessed mama of 2 DIYer who loves sharing affordable solutions for common home problems. You don't need a giant budget to create a lovely home. Read more…