Giving Back to the Community through Decorating
Last week, I had the honor of joining fellow local Frederick, MD bloggers Heather, Cassie, Jessica, and Sarah in creating some Christmas magic for a very special cause. We decorated a Christmas tree for Faith House, a new women and children's shelter. This was such an amazing opportunity that hits close to my heart. I have a degree in social work, so this felt like a combination of my two loves: decorating and helping others.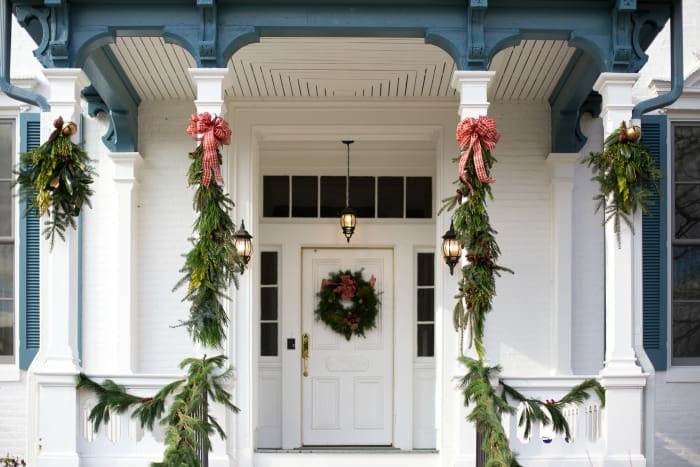 Isn't Faith House pretty?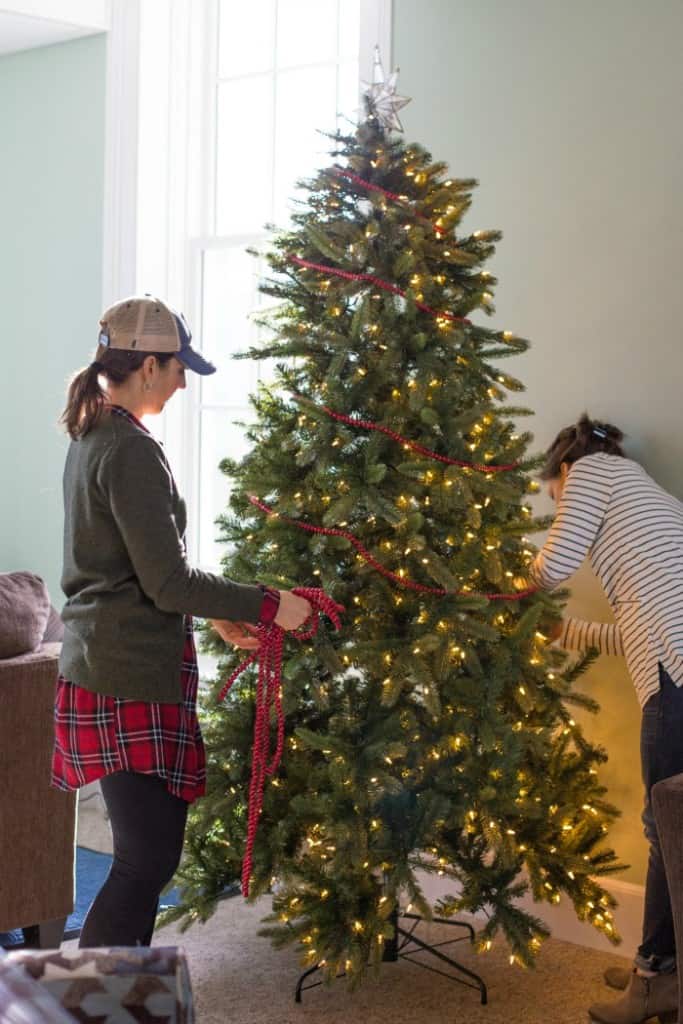 The Classic Frasier fir Christmas Tree  was provided by Tree Classics. I'm a huge fan of artificial trees, but this was probably the nicest that I've ever helped put up. It was sturdy and beautiful, and assembly was quick and easy. The branches were full and the pine needles looked and felt real. The Bethlehem Star tree topper is also from Tree Classics. The star was made of capiz shell and was absolutely gorgeous. I'm a sucker for anything made of capiz shells!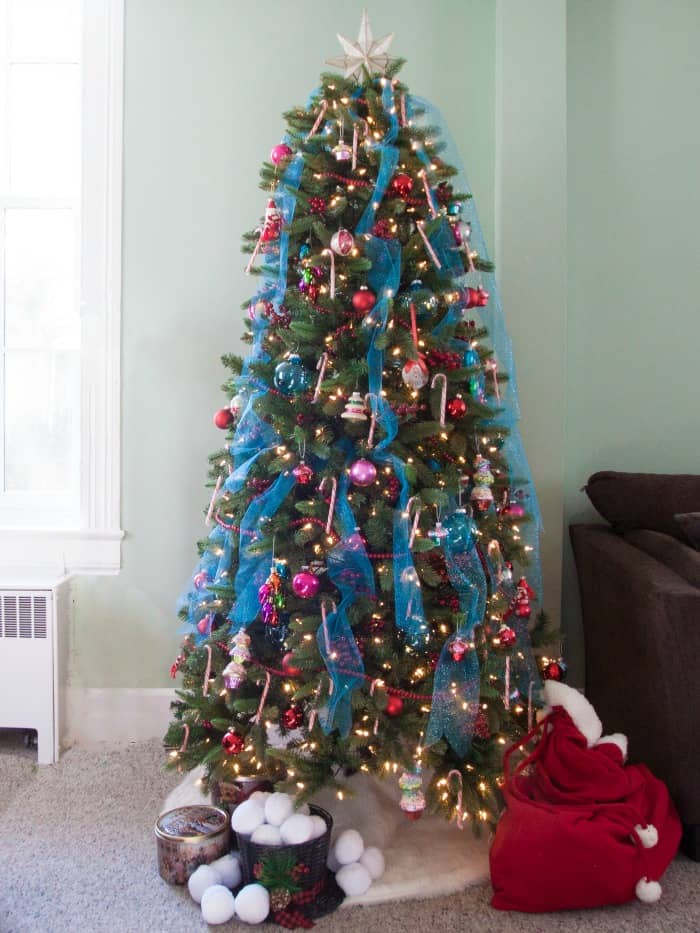 Christmas Tree Shops kindly provided decorations for the shelter. The tree looked so pretty! I love the aqua ribbon cascading down the tree. The indoor snowballs look so cute in the Santa hat basket.
Want to know the best part: the Santa sack!
In addition to decorations, we were also able to donate small gifts like hats, gloves, books, crayons, play-doh, and snacks for incoming families.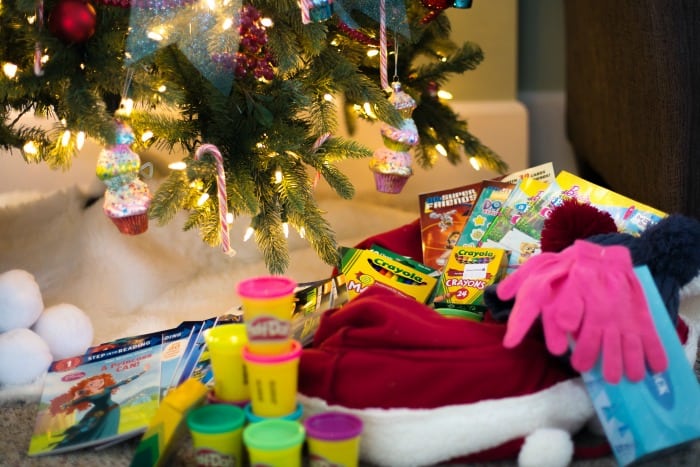 Christmas Tree Shops had some great ornaments.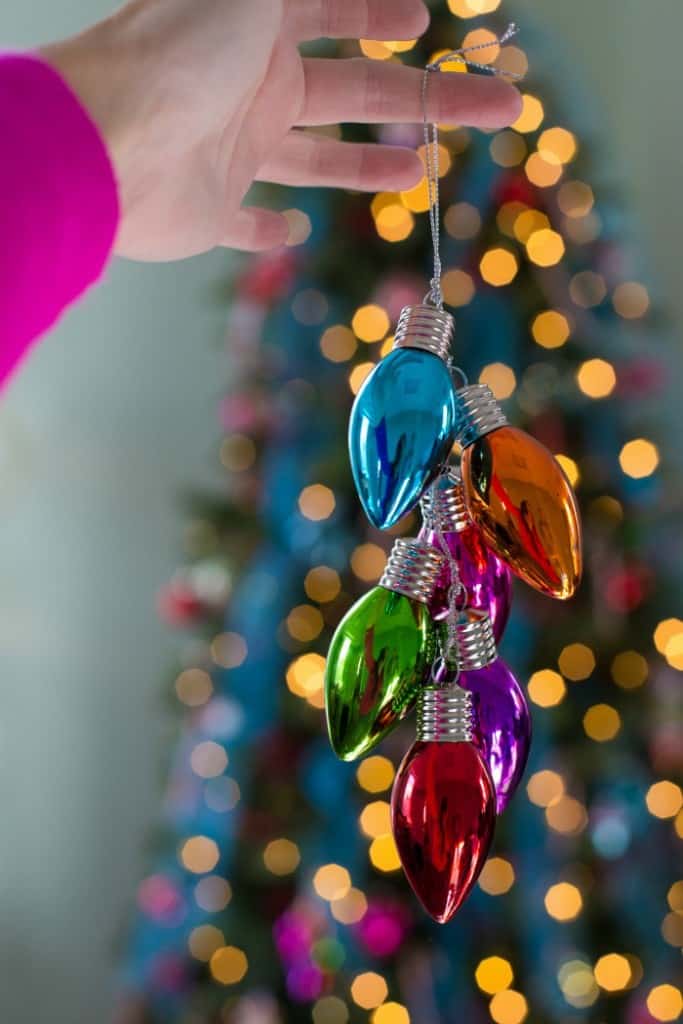 Aren't these light bulb ornaments the cutest?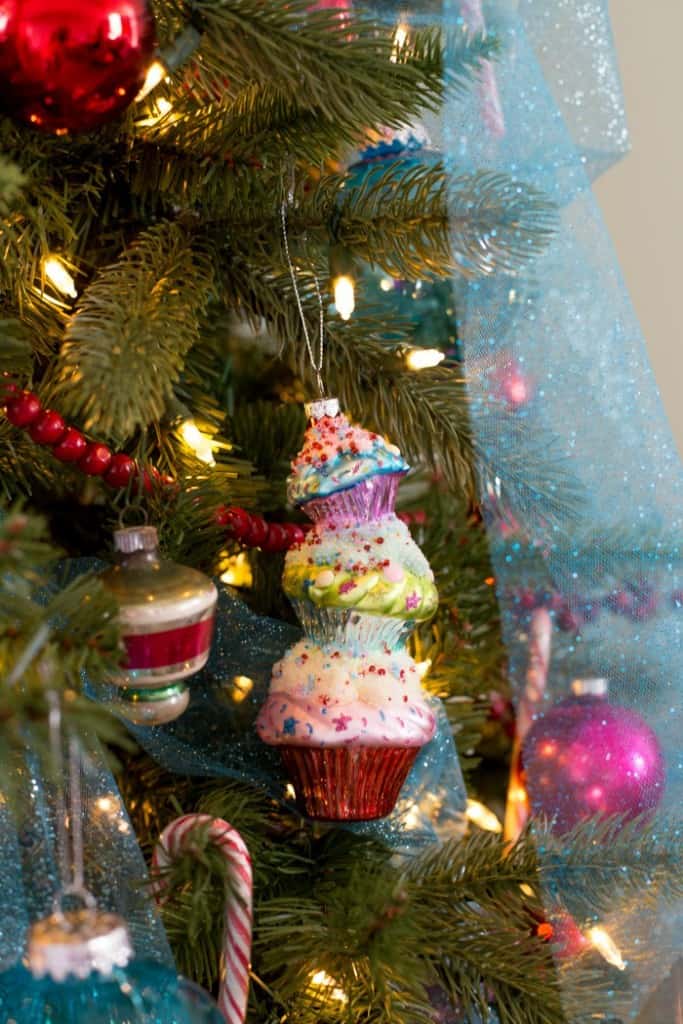 I loved these cupcakes ornaments. They have a vintage look that is so sweet.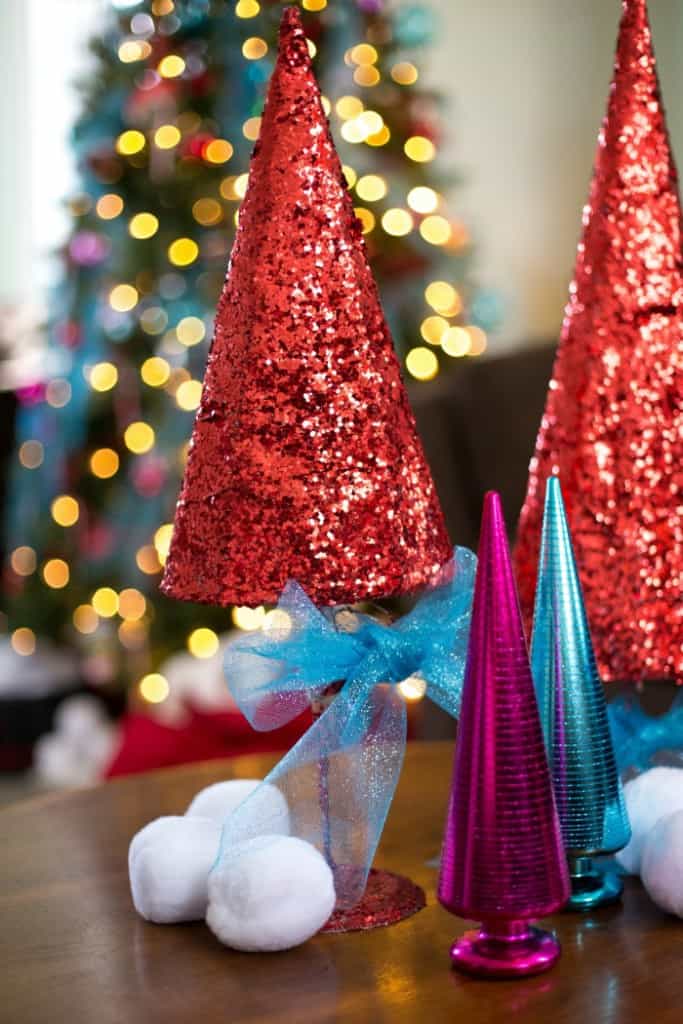 We decided ahead of time to use a red, pink and aqua color scheme and we found plenty of items that fit our color scheme, like these trees. Christmas Tree Shops had plenty of other ornaments that would look great on a rustic or coastal tree as well.
Don't let the name fool you; it's not just Christmas stuff! Christmas Tree Shops is open year round and they have a great selection of items for your home. If you've never been to one, it's fun to check out. I always try to talk my friends into going when we go to Hagerstown, MD.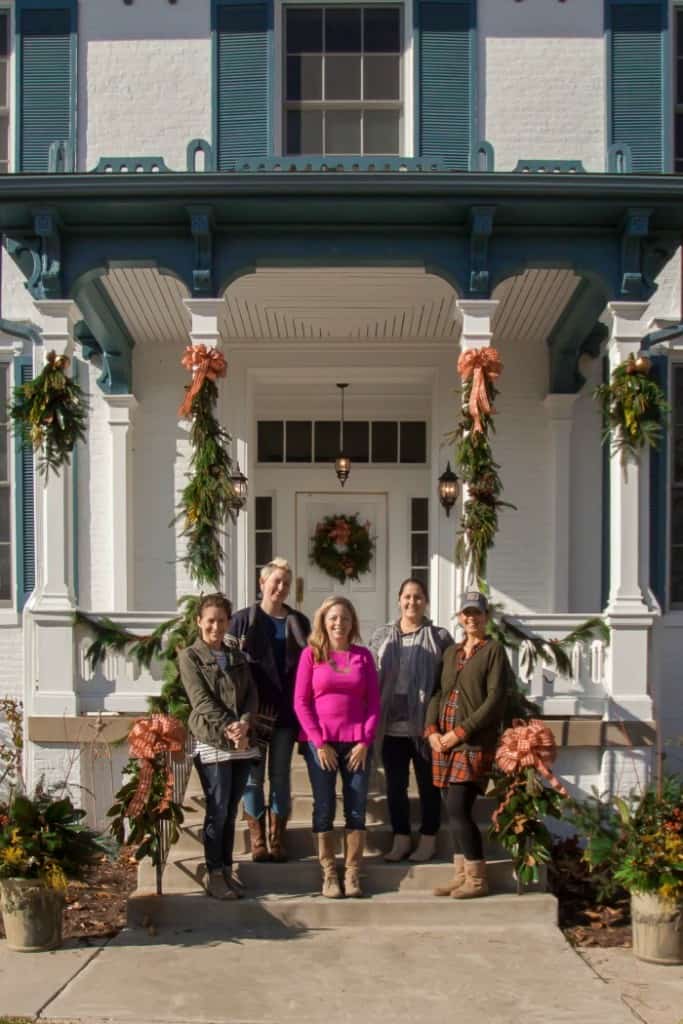 Sarah M Dorsey, me, Heather of Heathered Nest, Jessica of Petal and Ply, and Cassie Bustamante
I'm so glad that I had the opportunity to spend a morning decorating with these lovely ladies, who by the way are just as fun as they seem on their blogs! I hope we made the holidays a little more magical for some local families.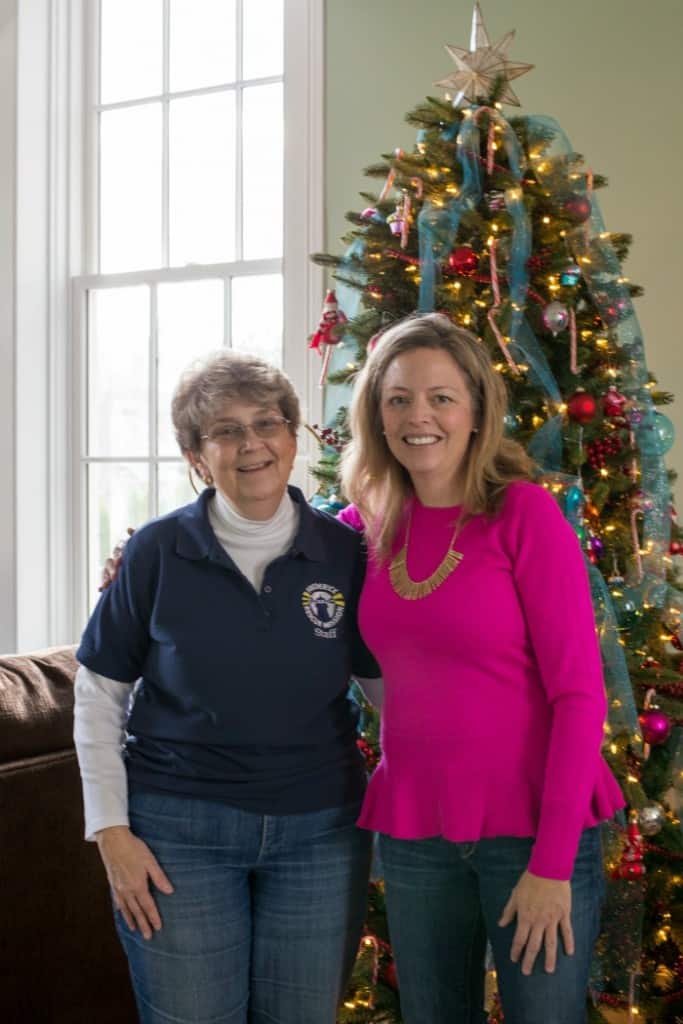 Thank you so much for arranging this and inviting us along, Heather and Kathy Schley for letting us come decorate! It was so much fun!
A huge thanks to Classic Trees and Christmas Tree Shops for providing Christmas magic for our community.
(All photos are used with permission and were taken by Heather Thibodeau.)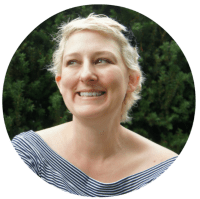 Emy is a vintage obsessed mama of 2 DIYer who loves sharing affordable solutions for common home problems. You don't need a giant budget to create a lovely home. Read more…