How's everyone's dollhouses coming along? I'm loving the way that mine is turning out. If only it were life-sized!
This post contains affiliate links. By purchasing an item through an affiliate link, I earn a small commission at no extra cost to you.
When I was dollhouse supply shopping, I ran across these cool hot glue molds from Mod Podge, so I bought one to play with. I figured it nothing else, I could play with polymer clay with the mold. You just fill them with hot glue. Mod Podge makes a special glue for it, but I just used regular hot glue. You let it dry and then pop it out. The frames are cool, but I thought if I only use the corners of it, I might be able to make shelf brackets.
They turned out really pretty. I painted the raised parts black and cut some popsicle sticks to the right length to use for stability.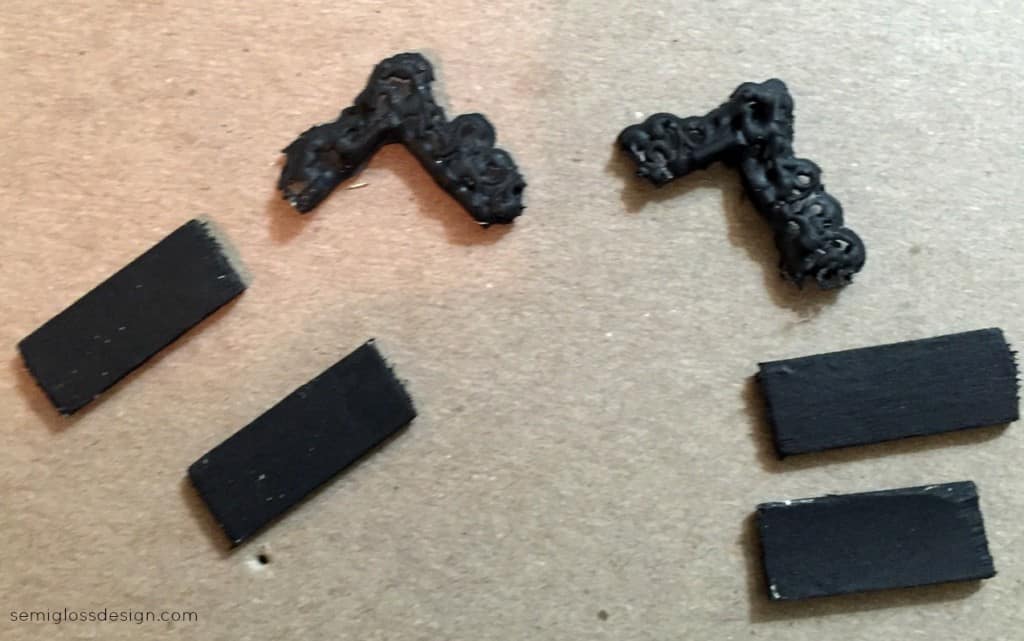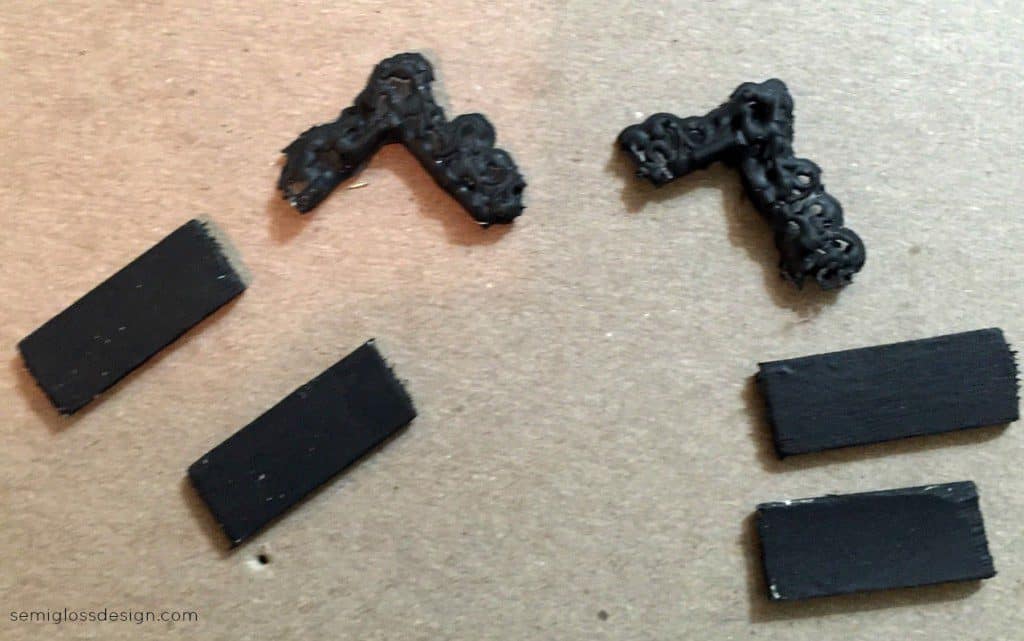 Then I glued them all together (the popsicle pieces in "L" shapes) and to the shelf, then glued it to the wall. To be honest, the back side isn't as pretty, but from this side, it looks awesome. It resembles wrought iron. The shelf is just a cut piece of craft wood that I painted black. The shelf brackets were really simple to make. I wonder how else I can use this mold, besides the obvious purpose of frames.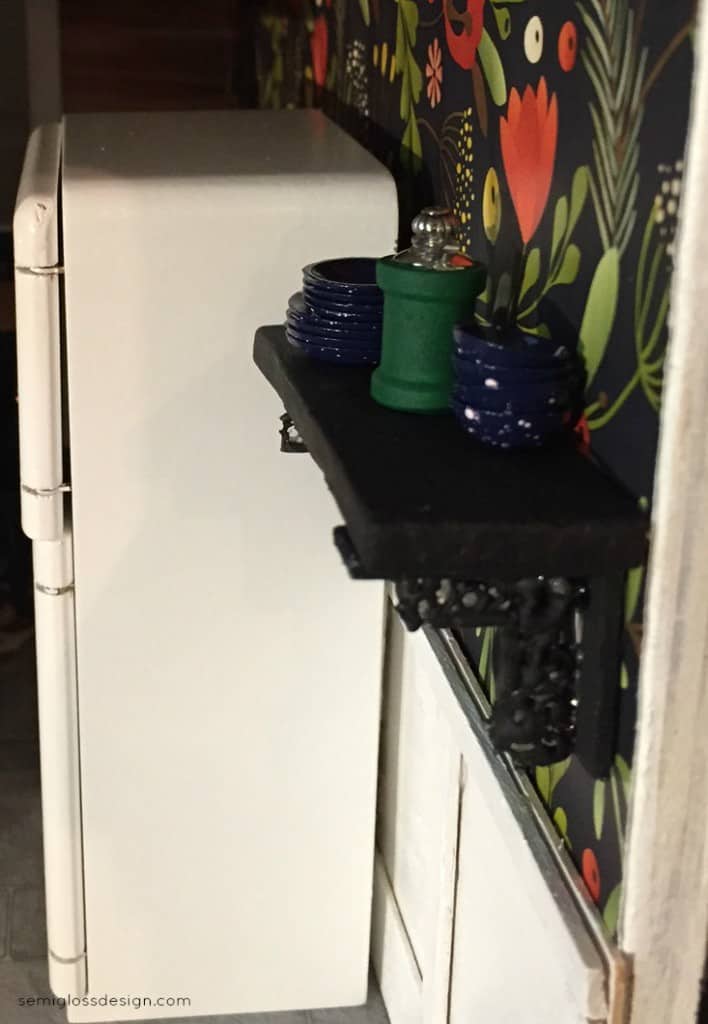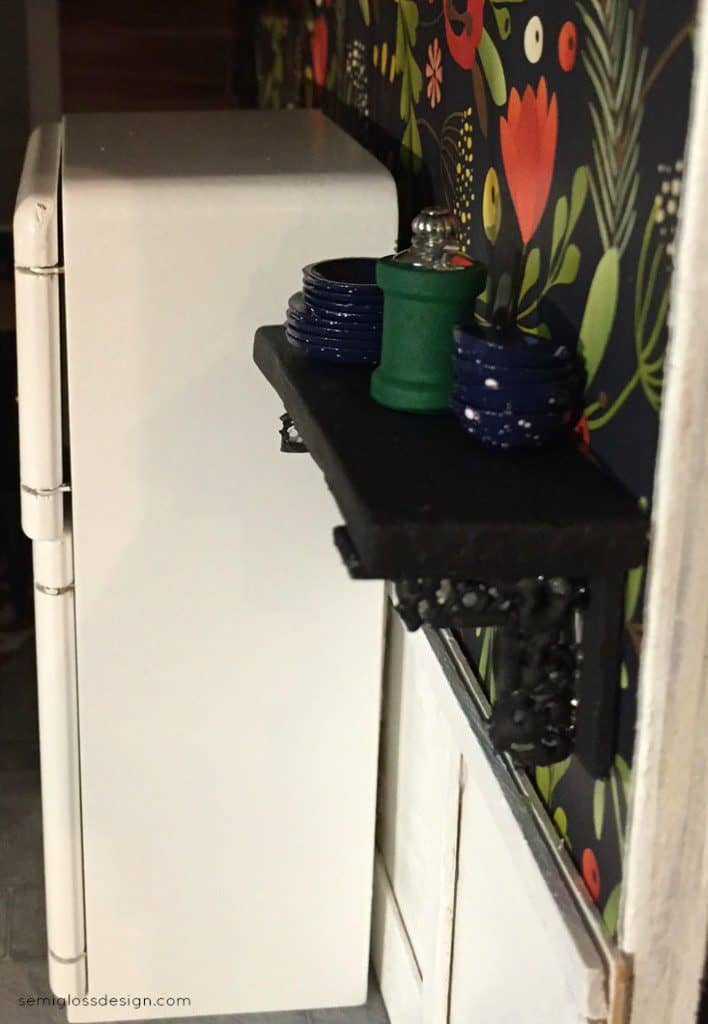 You might have also noticed the canisters. The green one was made from a small wooden spool that I painted green. I added a metal jewelry bead and round piece to the top. I love these blue splatterware bowls! They are so sweet.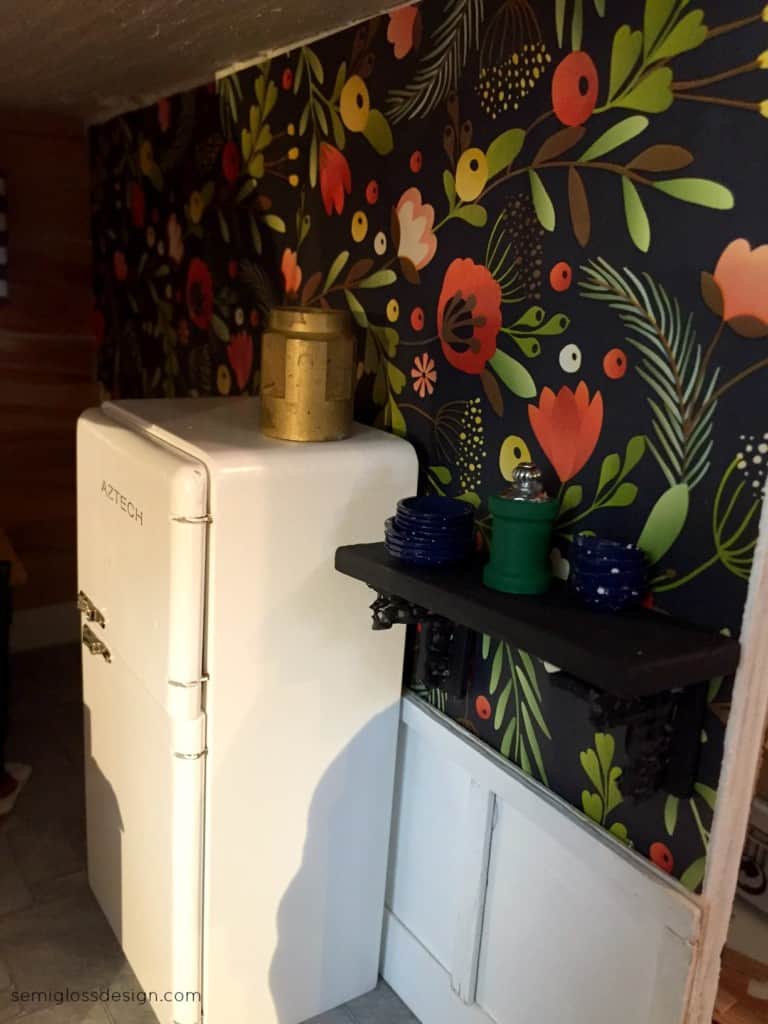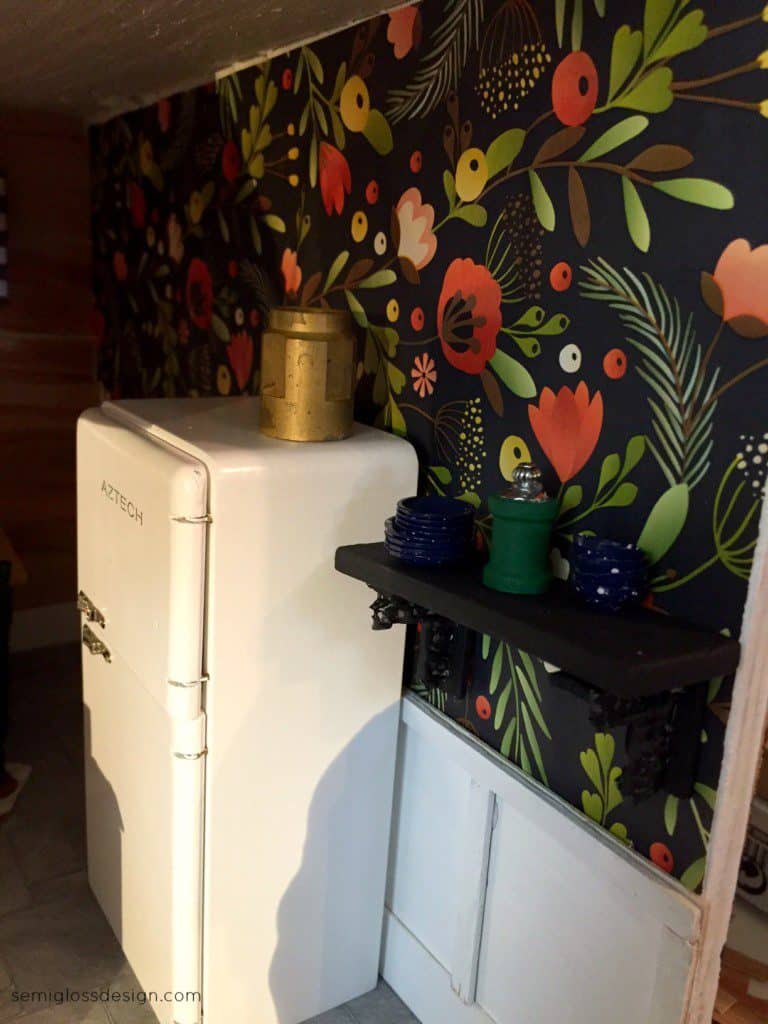 The copper jar is from a bathroom faucet that we damaged when we removed it from our bathroom. I scavenged a whole bunch of pretty pieces that will be used. One of the funnest part of making the dollhouse is finding new uses for stuff.
The kitchen is mostly done, except for the small details. So I started on the bathroom. I'm using these wooden strips for shiplap (art imitates life). I painted them white with craft paint. The texture is a little rough, but they are so perfect for a cabin! My favorite thing about them is how easily they cut. I can use scissors to cut them, which means that I'm loving them.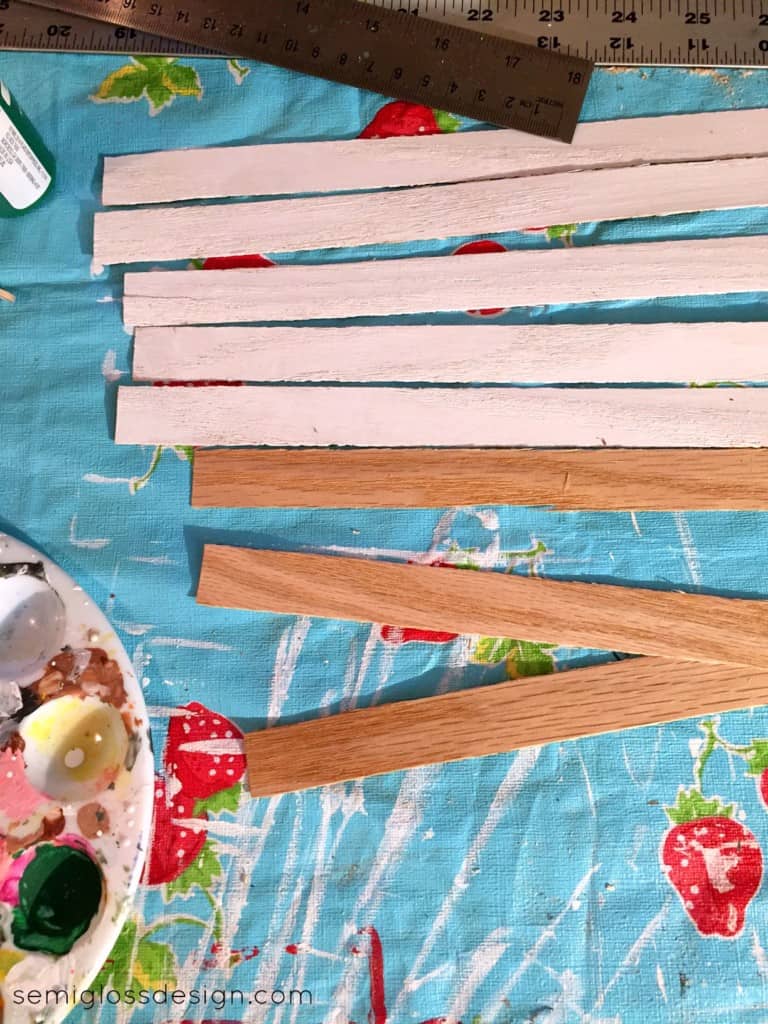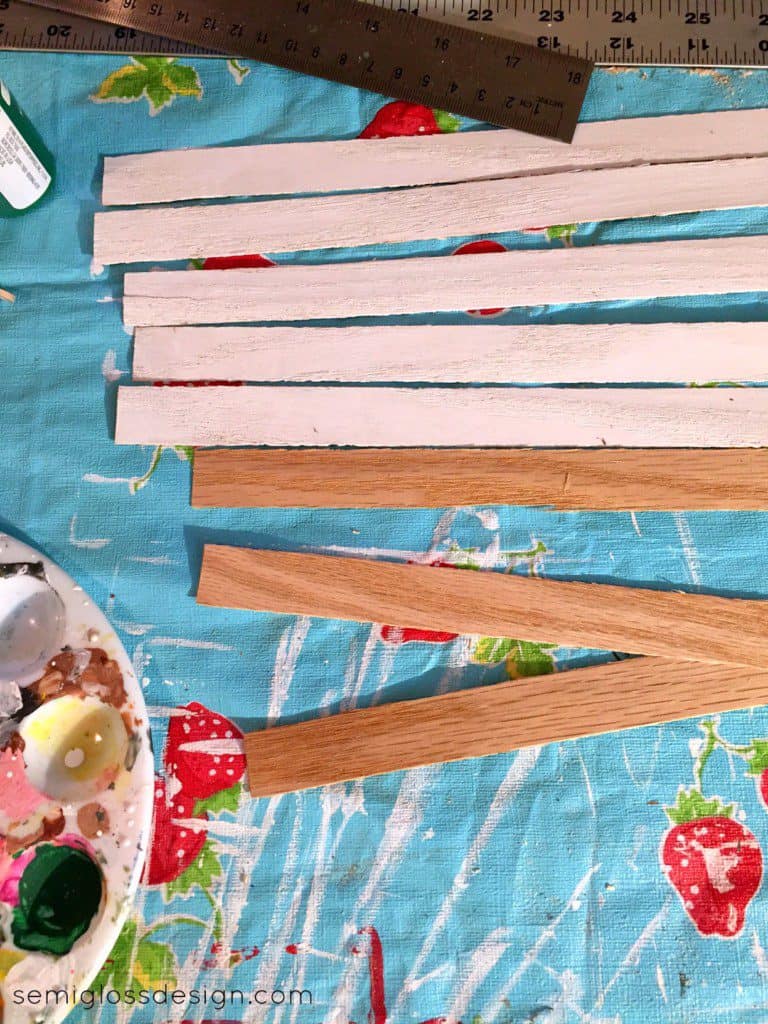 Here's a sneak peek of the bathroom so far. I'm trying really hard to show peeks without revealing too much. The cinderblock wall looks so weird behind the window. The reveal photos will be taken outside of the dark basement. A house this pretty deserves a nice view.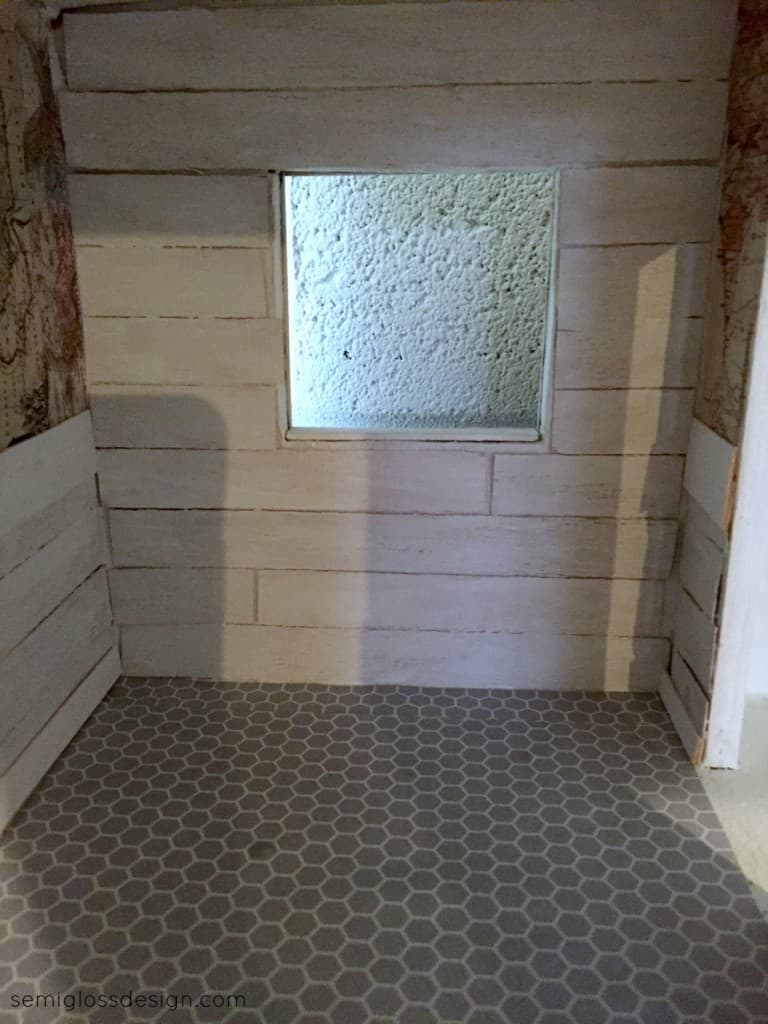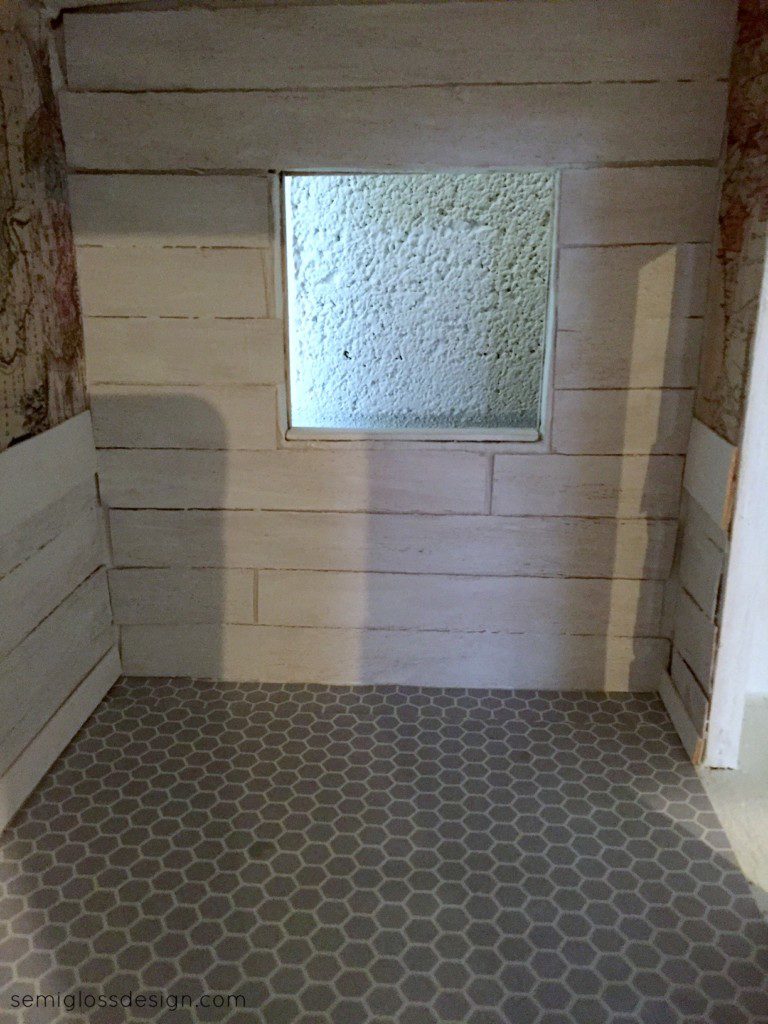 I hope you're enjoying your own dollhouse adventures! I'm having too much fun.
Want to see the finished dollhouse?
Click here for the dollhouse reveal!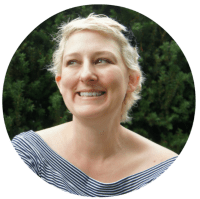 Emy is a vintage obsessed mama of 2 DIYer who loves sharing affordable solutions for common home problems. You don't need a giant budget to create a lovely home. Read more…