Every Tuesday until the reveal each month, I'll be sharing dollhouse projects and mini sneak peeks for The Dollhouse Therapy Challenge. Today I want to share 2 simple projects, a simple copper pot and a mini cowhide rug!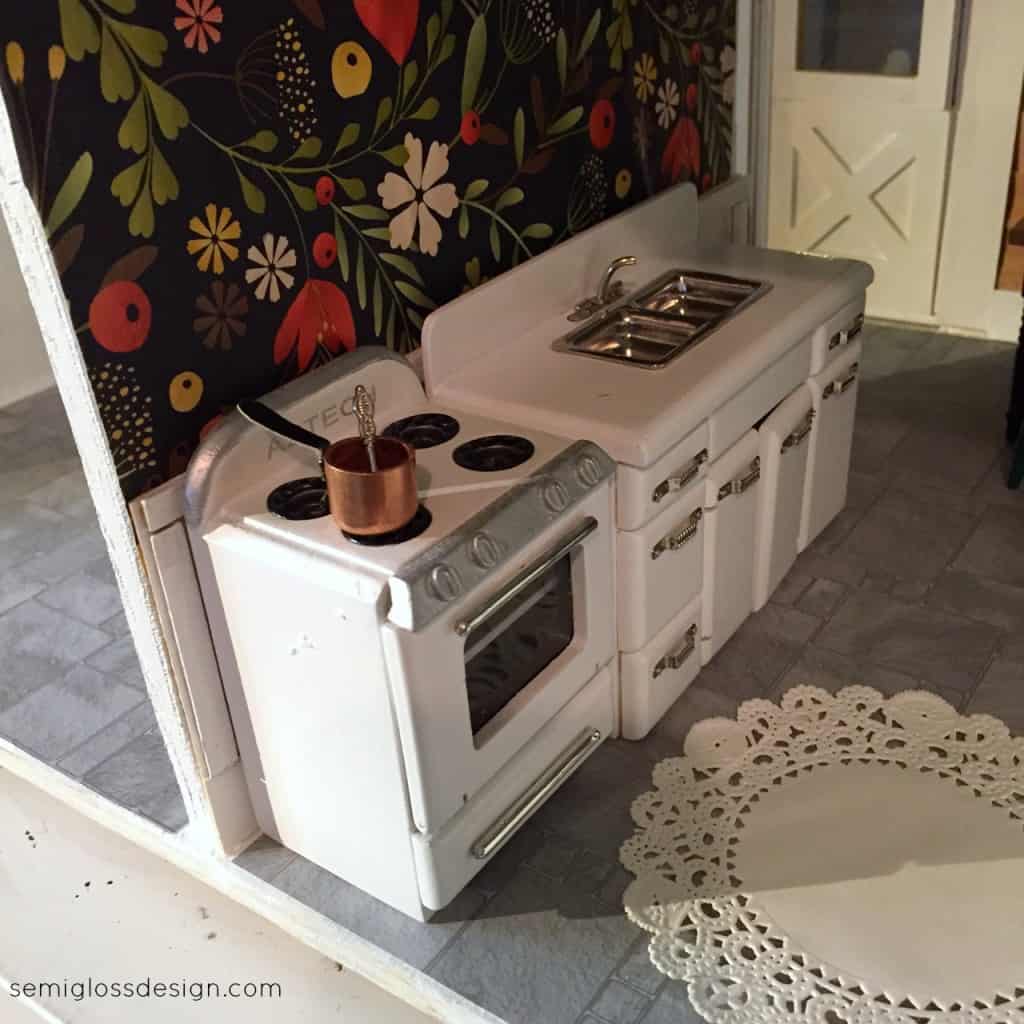 I shared on Instagram that a trip to the hardware store had inspired me to create a copper pipe. I used a copper cap and a piece of cardstock that I cut into a handle shape and then glued on. I'm not sure if the paper doily will stay stay as a rug or not. It made my daughter squeal with delight, so it might stay. I love this stove and sink so much. It's from our sponsor, miniatures.com.
I also created a cowhide rug for the dollhouse, using a mailing envelope. It's soft and crinkly, which left really nice wrinkles that look like leather.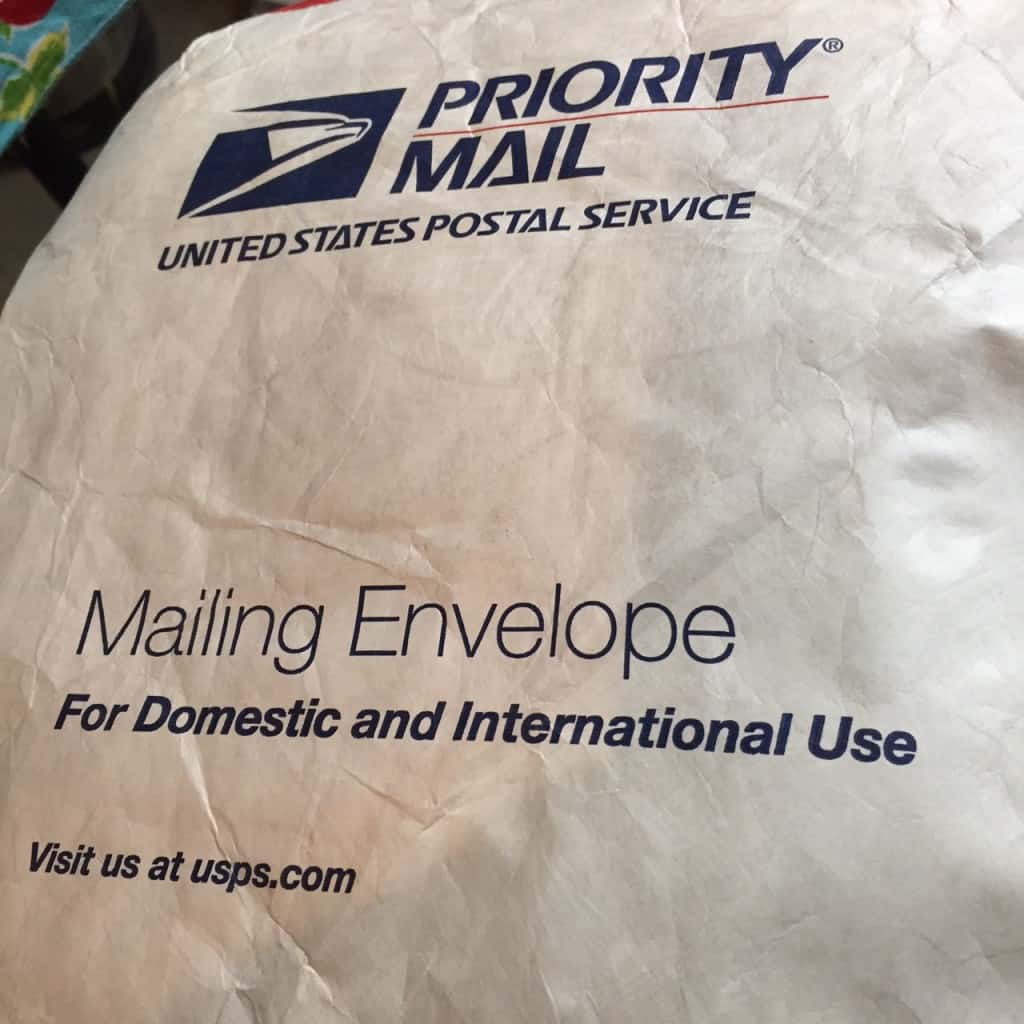 I folded a piece of paper in half to create a template. I did a google image search for cowhide rugs to get a good idea for a shape.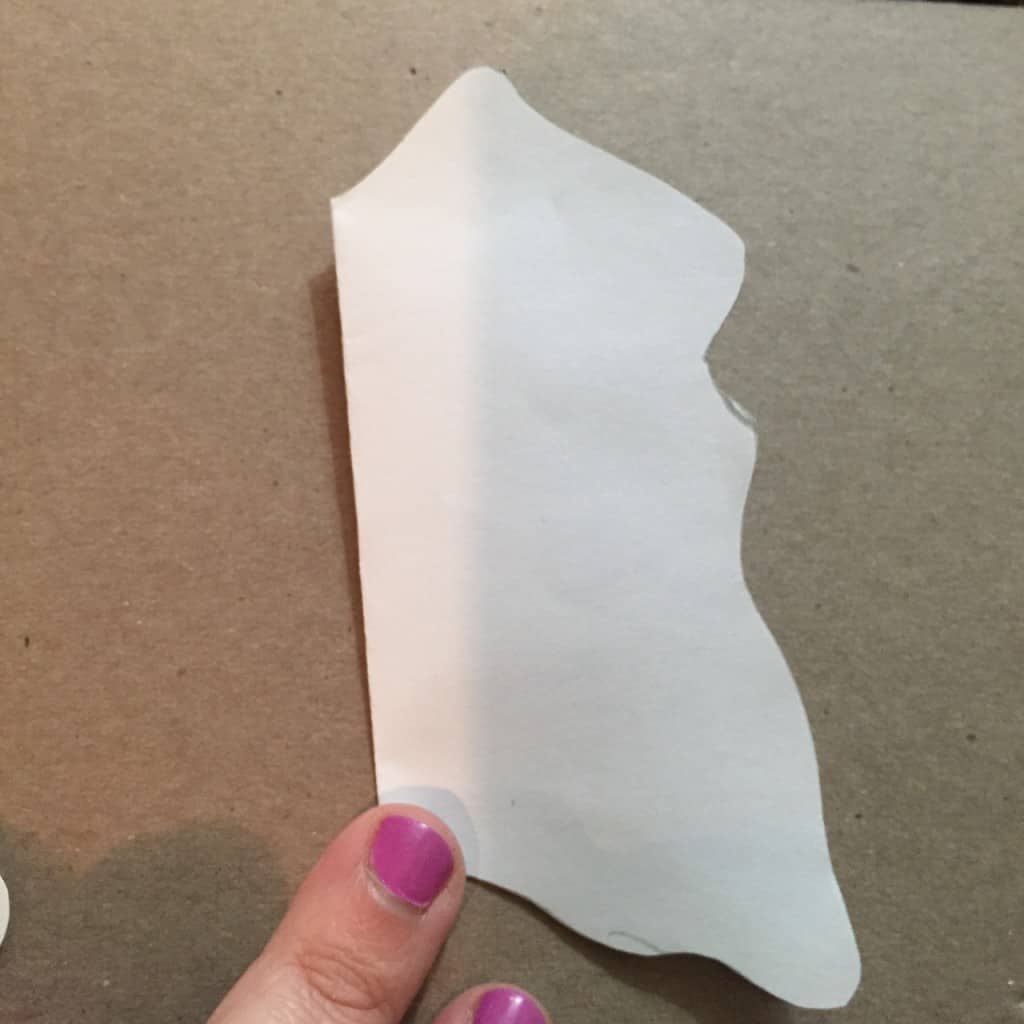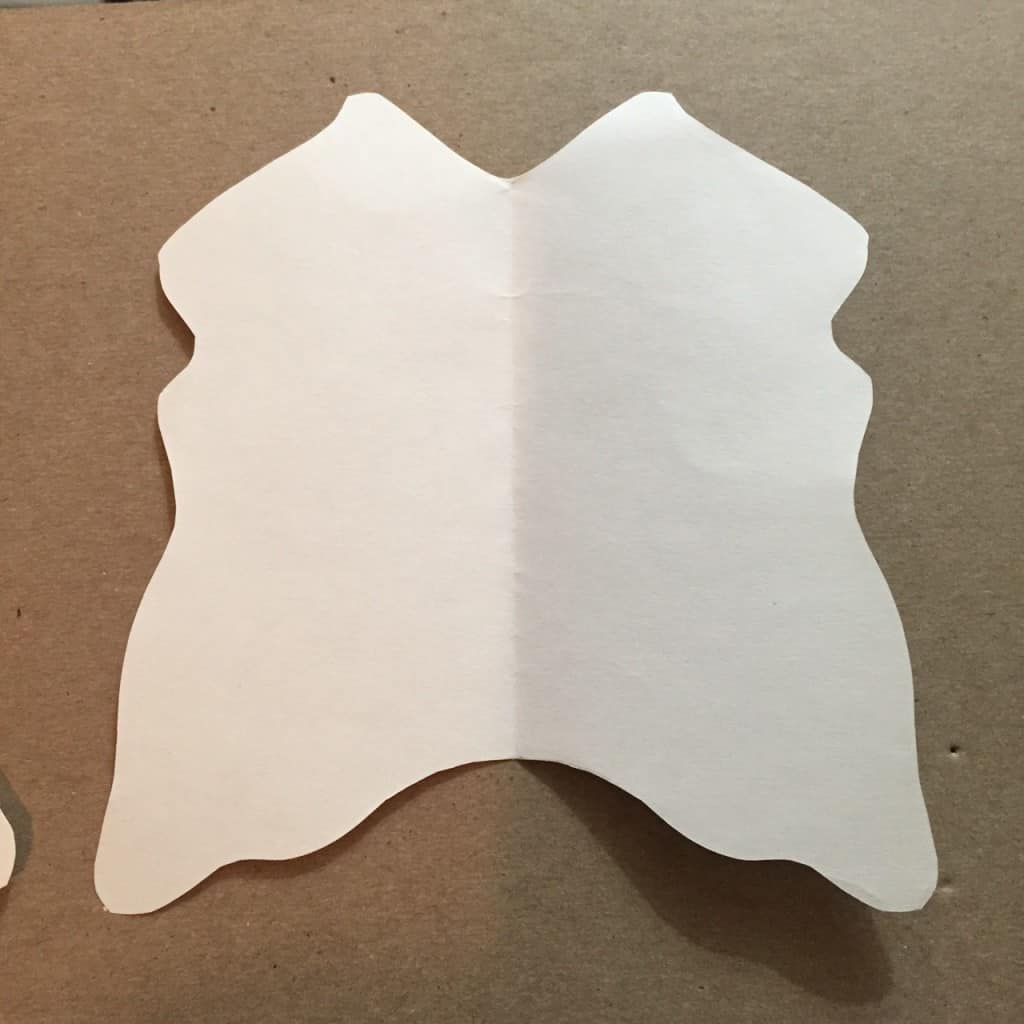 I traced the image onto the mailing envelope (on a white part). When I cut it out, I made sure to cut each side slightly different, to make it look more natural. I also cut a slightly smaller version from cardstock and then glued it to the bottom. This makes it a bit thicker, but also makes it a bit more sturdy.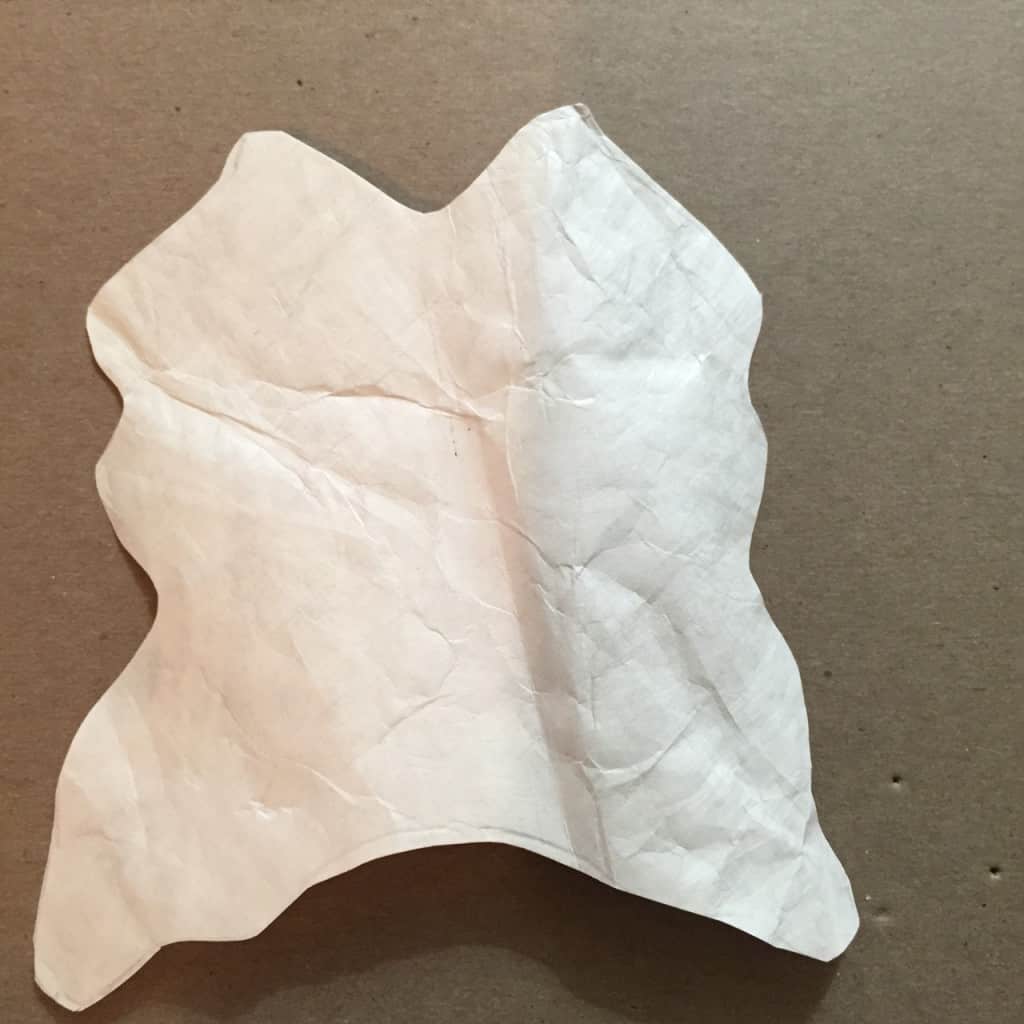 Then using the google images, I painted the design on the rug using brown craft paint. I dry brushed it a bit to make it look a little like hair.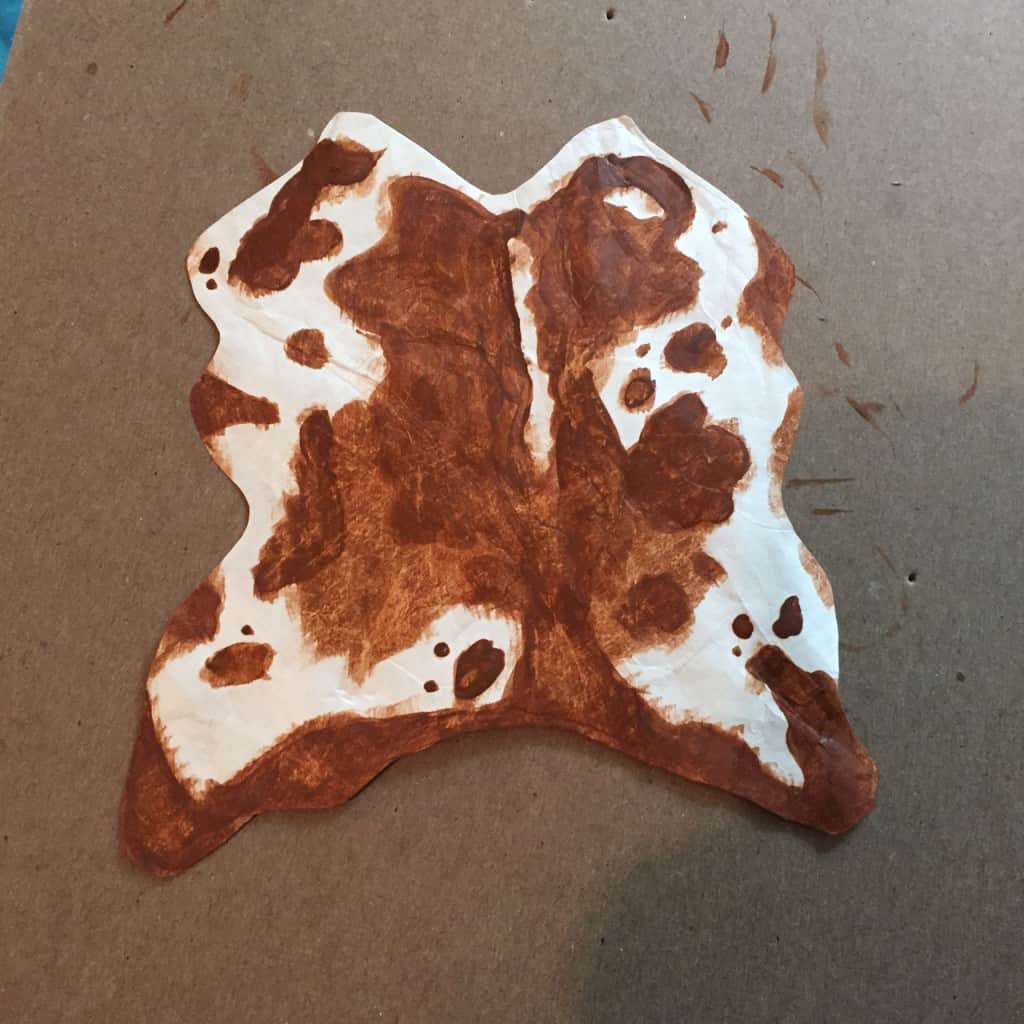 I really like the way the wrinkles look.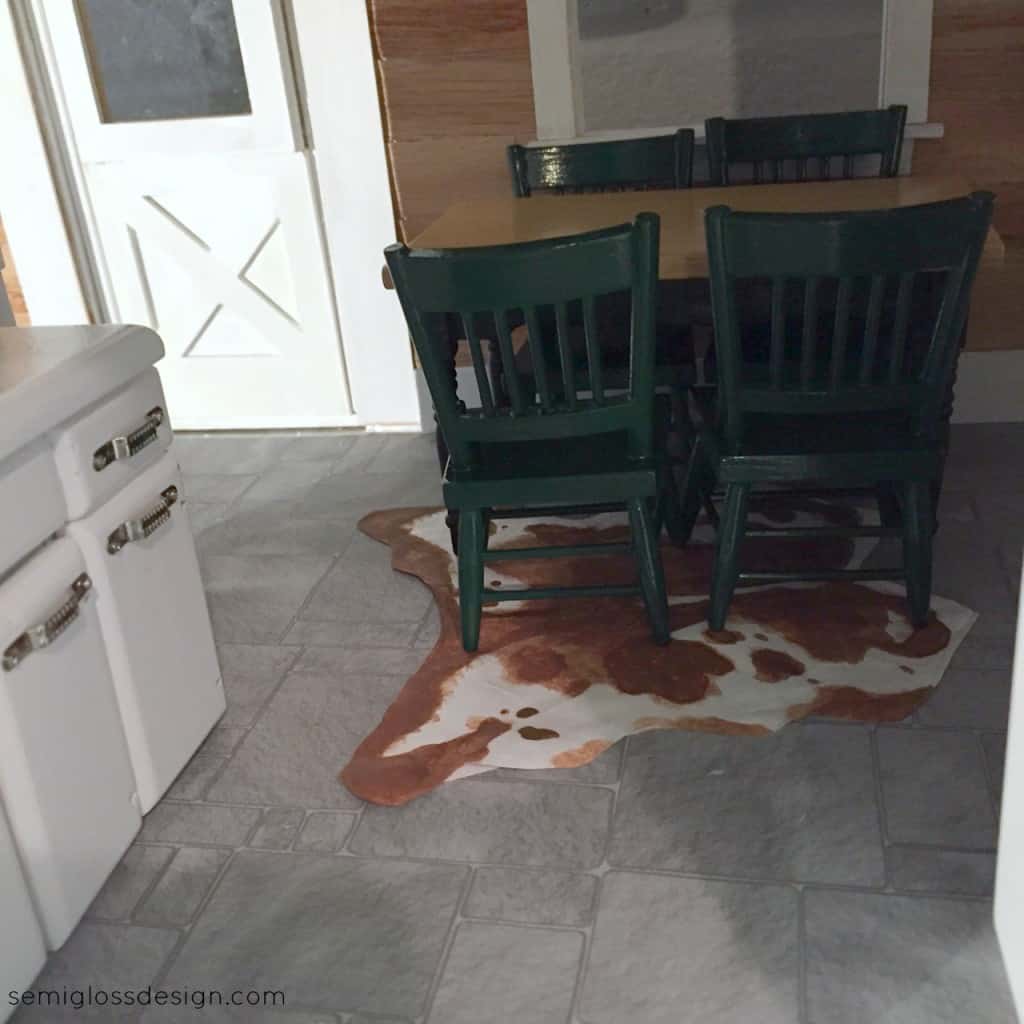 Here it is under the table. And you can see a bit of the dining area. I spray painted the chairs green. I love how the kitchen is turning out. There's a lot more done, but I'm trying to keep the rest a secret for the reveal.
Next week, I'll share an interesting shelf idea. I'll give you a hint: hot glue has more uses than just being an adhesive.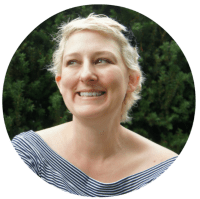 Emy is a vintage obsessed mama of 2 DIYer who loves sharing affordable solutions for common home problems. You don't need a giant budget to create a lovely home. Read more…