Since finishing the One Room Challenge last week, I've had a bit more free time on my hands. So I've been working here and there on my dollhouse. I feel a bit behind on it, seeing that it's the middle of May already. Yesterday, I got a ton of the big items done.
The bed in the master bedroom is a true masterpiece. I cut dowels to size and sharpened one end of each. I glued these to a bed base. It's just some wood with wood strips around it. Then I added in wire and leaf beads. After that, I added hot glue. The stringy parts actually help add to the branch look. It looked too plain without the glue.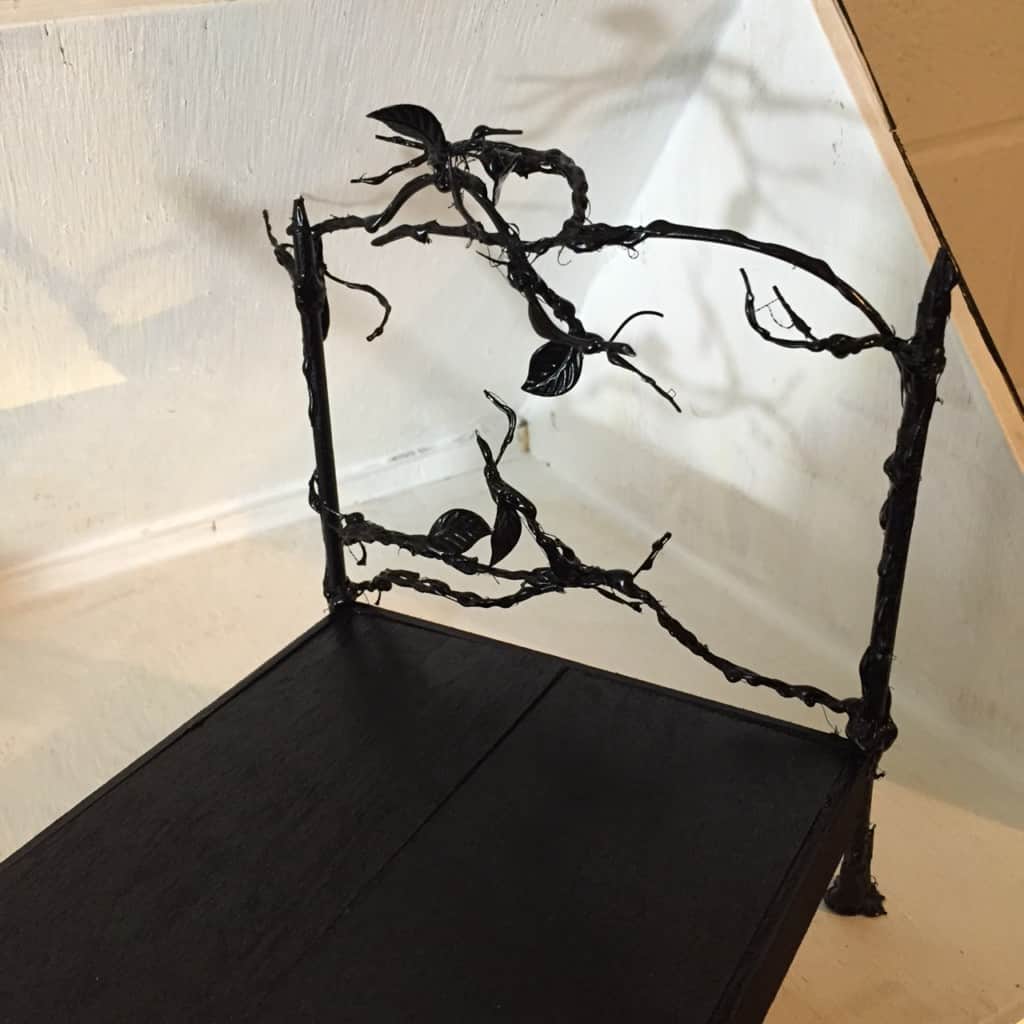 After that, I spray painted the whole thing black. Ahhh, its so pretty! If it looks a bit Beetle Juice-ish, you'll have to trust that it won't in the long run. I still need to add white fabric to the bed to act as the box springs. I'm making a mattress and bedding. I'm still figuring out the bedding and lights. The bed gets lost on a wallpaper background, so I'm still figuring that part out as well. I've got some great ideas though. I think that even I will be surprised at how this room turns out!
For the living room, I added the "wallpaper" and made the couch. (I'm not showing the rooms until the reveal to keep it a surprise.) It's made from a base of wood, with foam and fabric glued over it. The legs are made from wire.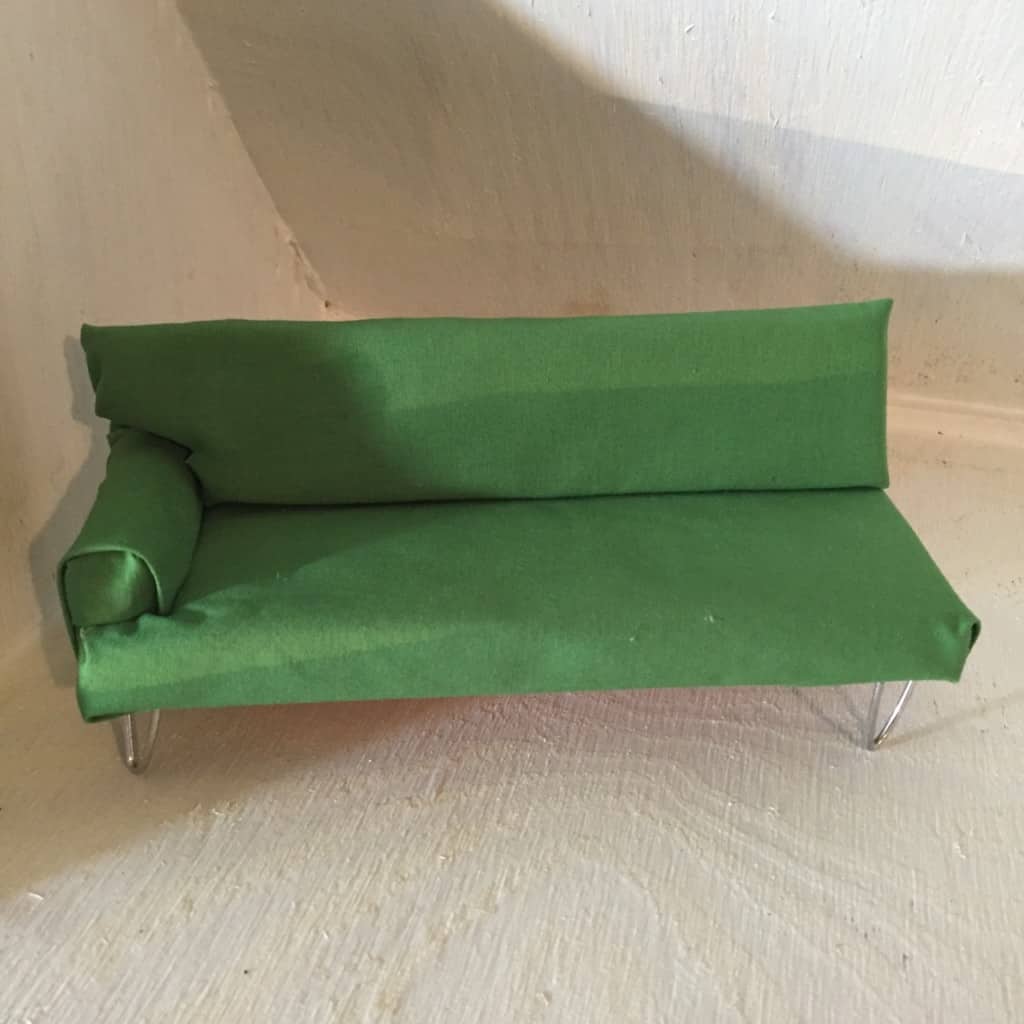 The table is made from sink parts. They were a bit shiny so I used some Rub N Buff to tone it down a bit. Then, I added painted wooded circles as tops. They're supposed to look like marble. I might experiment with nail polish and water to see if that works better.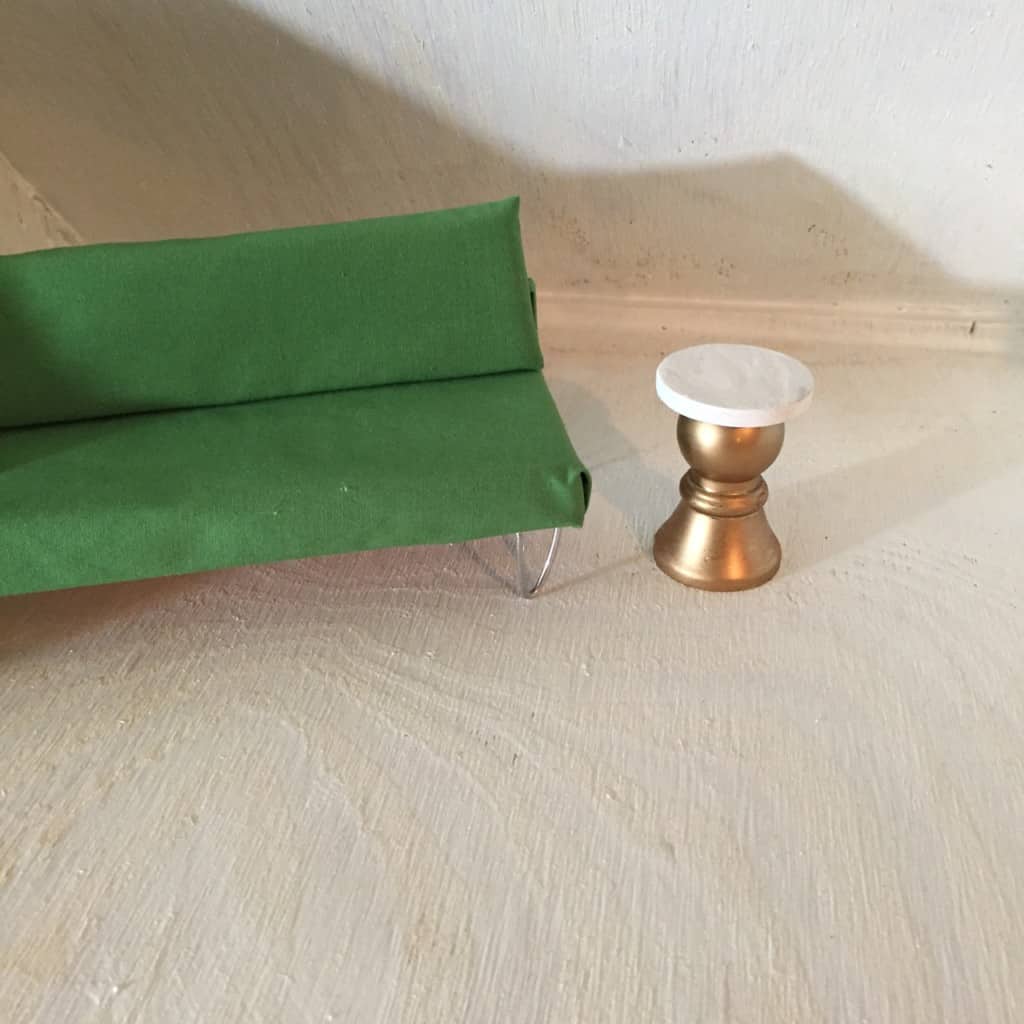 Oh, if only real furniture making was this simple. That bed would totally be mine. Even if I do have 7′ ceilings in my bedroom. A girl can dream, right? Looks like I have a bunch on tiny sewing in my future.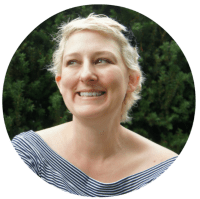 Emy is a vintage obsessed mama of 2 DIYer who loves sharing affordable solutions for common home problems. You don't need a giant budget to create a lovely home. Read more…