Welcome to Part 2 of my I Love DIY series, a series intended to inspire others to pick up a paint brush or a power tool. In part 1, I talked about why DIY is awesome and gave reasons for doing projects. In part 2, I'll be sharing my DIY tips to help you get started.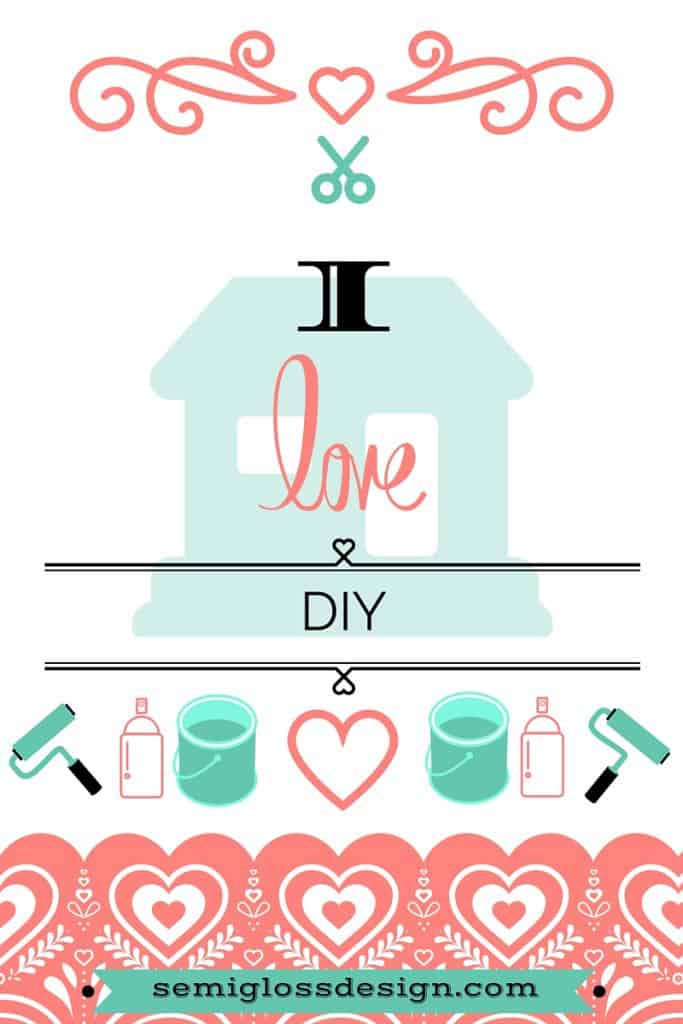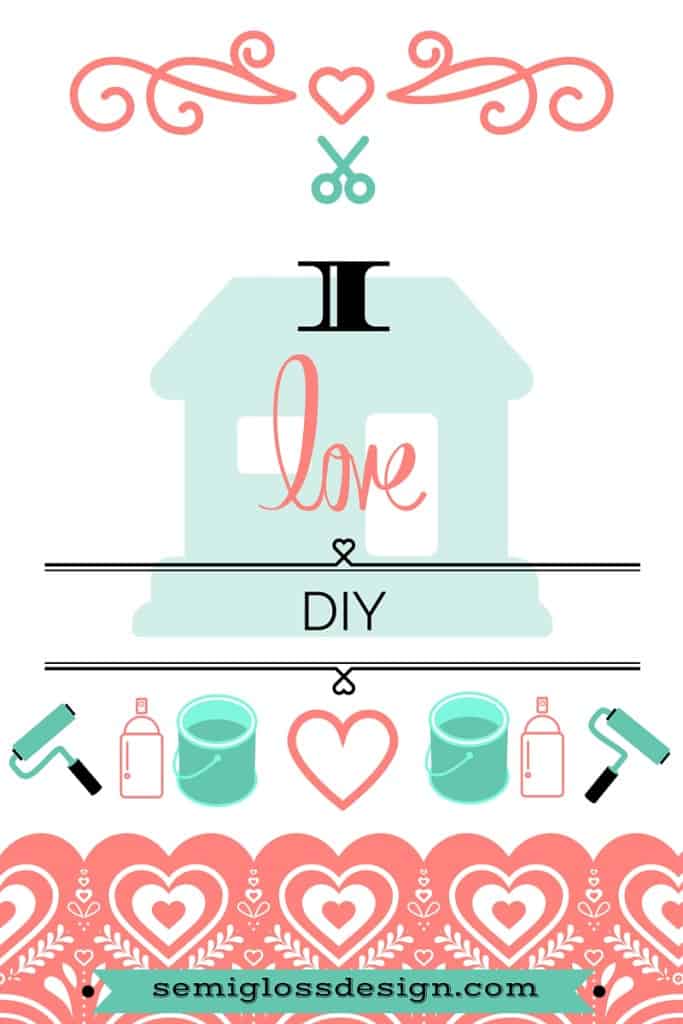 Pinterest is a great place to gather ideas, but at some point you have to step away from the computer and start doing instead of pinning! Are you're tired of pinning 5000 projects and ready to start doing, but don't know where to start? Maybe you had hoped that your significant other would do them for you, but in real life, they have no time or desire to do these things. Maybe you're tired of asking them. Maybe you're like me and every time you put together a piece of furniture from IKEA, you find yourself thinking about how you could have built it yourself, if only the hardware store would cut the pieces in the exact size that you need. (They will.) Maybe you want to do projects, but you're not sure where to start. I'm here to help with DIY tips that I've learned along the way.
Start small.
I have a tendency to start with overly ambitious projects. This probably isn't the best approach. If you're nervous, start small until you build your confidence. Instead of a quilt, try a pillow first. If you're interested in building furniture, an IKEA hack might is a good place to start. If you're interested in upholstery, start with a simple dining room chair, not a tufted sofa. Some of the best DIY projects are the simplest!
Decide on your comfort level.
This DIY tip goes hand in hand with starting small. For instance, I would love to learn to weld eventually, but I'm not quite there comfort wise, yet. Building with wood will have to suffice for now because I'm comfortable with most power tools.
If you're very new, perhaps painting a piece of furniture would be a great first project. I would start with a thrift store piece (pick a piece with real wood so that it's easier to paint.) Chalk paint is perfect for beginners! If you're uncomfortable with using a wax topcoat, use a topcoat of a waterbased poly instead. Spray paint is another easy way to transform something. The intimidation factor is lower for these projects. If you hate the results, you can repaint them.
If you're feeling brave, pick a slightly harder project. Learn a new skill. Use a new tool.
What skills do you already have?
If you know how to sew, upholstery might be the next step. If you know how to use a drill, woodworking, might be fun. If you know how to paint, try a stencil. Build on your current knowledge.
But, don't let this stop you. I never do. Everyone has to start somewhere.
Kill fear with knowledge.
Learn as much as you can about the subject before you start. I received a serger for a Christmas present one year. I used to be real into sewing and I really wanted one, despite not knowing how to use one. I opened the box and that thing was terrifying. So many needles and pokey things everywhere! So I read as much as I could on how to use it. Now, we have youtube and can learn as much as we want. Back then, youtube was only where people posted videos that could be on America's Funniest Home videos.
Read the manual. Have someone show you how to use it. Friends are more than willing to help out. When a friend asks me for help, I'm delighted to share my passion with them. Do whatever you need to do to get over that fear. Sometimes, its helpful to just dive in and start messing with it. Practice with scraps until you figure it out.
It's okay to fail.
It happens. Just like dinner sometimes turns our horrible (maybe I'm just a bad cook), so do DIY projects. Salvage it if you can. Laugh at it if you can't. Beat it with a mallet if you can't laugh. (You'll laugh later.) Learn from what you got wrong.
It's okay to start over.
Sometime's it's necessary to rip it apart and do it again the right way. DIY is a learning experience! Walk away from it for the day. It will come to you eventually. You will be glad that you started over and did it the right way.
Learn to recognize when your day is over.
For me, it's when I'm hungry. Anything I do when I'm hungry will be disastrous. Also after 5pm. My brain stops working. I can do mindless work, like painting, but anything that takes thought or math or measuring, always needs to be redone the next day. Save yourself the pain, pour yourself some wine and be done for the day, BEFORE you mess it up beyond repair. Trust me.
Good places to get started
Next week, I'll be returning to give tips on surviving the hardware store, either by yourself or with children! It can be the most nerve wrecking part of DIY, so I'll share my tips for simplifying your supply run.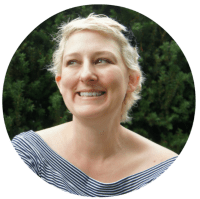 Emy is a vintage obsessed mama of 2 DIYer who loves sharing affordable solutions for common home problems. You don't need a giant budget to create a lovely home. Read more…