Welcome to the first installment of my I Love DIY series. Today I'll be talking about Why DIY. I truly love DIY and write this blog to share my love with others. When I feel nervous about starting a project, I look to blogs to help me get over my apprehension. Writing my own felt like a natural extension of that. I have loved DIY since I first got married. One of our first projects was painting our bed leopard print. Grrr, baby! I was totally the girl in my apartment whose floors were draped in drop cloths as I attempted furniture makeovers to give my home personality and warmth. My parents were makers. I grew up thinking anything was possible by watching them. My dad could build entire rooms; my mom could sew anything.  DIY is a part of my soul.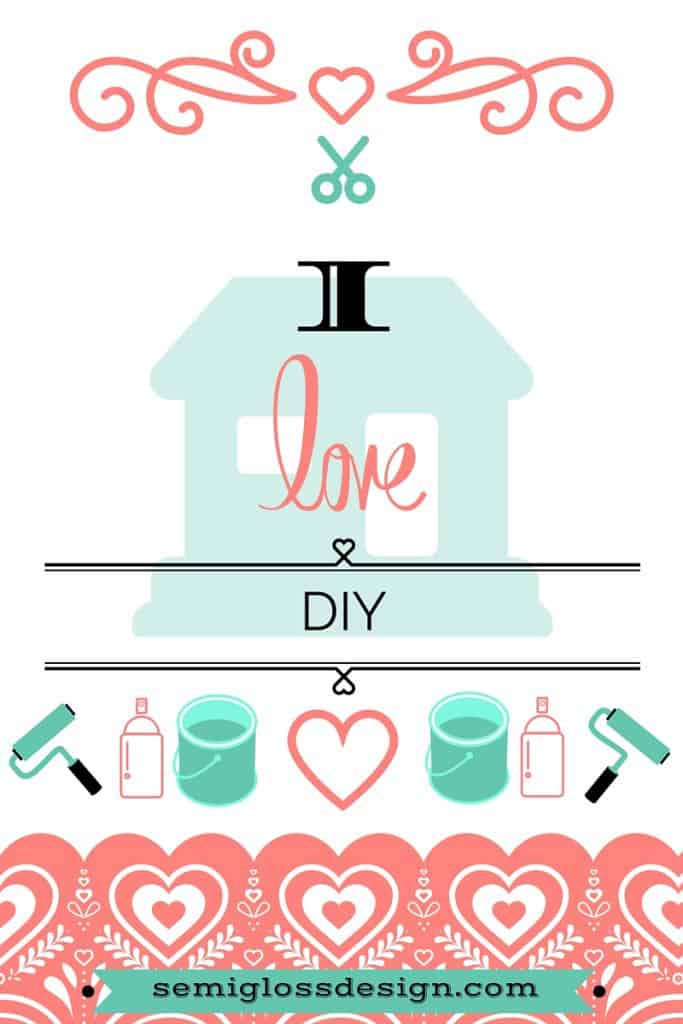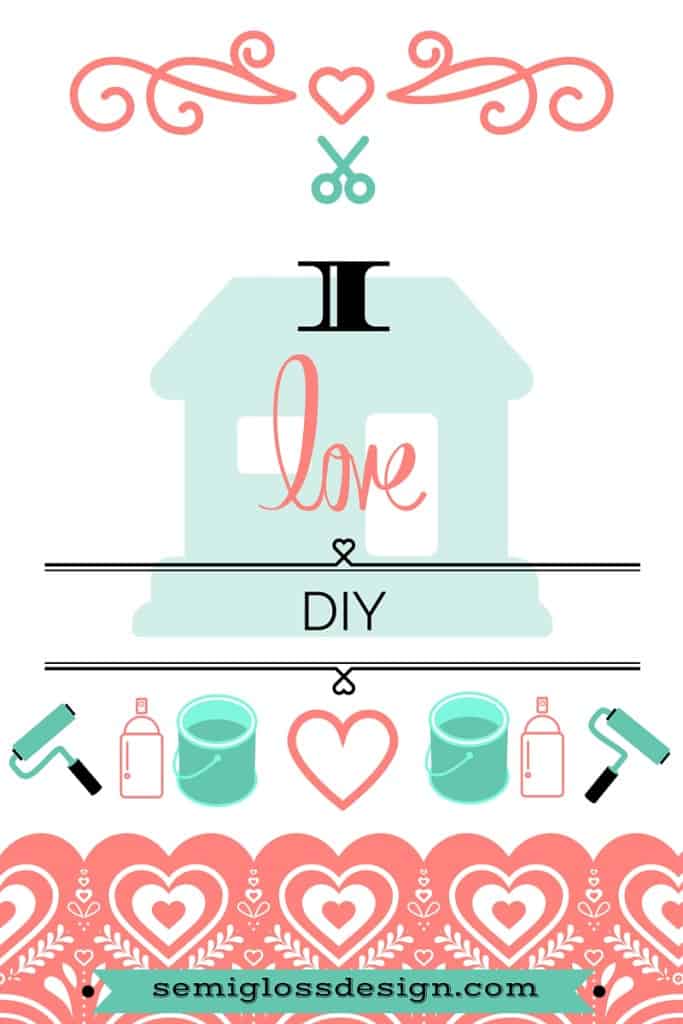 So Why DIY?
There are many reasons to DIY.
Money.

It can be hard to spend extra money on home decor. DIY is often budget friendly. It is much less expensive to build something than buy it. For instance, we built our dining room table, which was modeled after an expensive one at Anthropologie for under $300! It would have been under $100 if we had used lumber from the hardware store instead of specialty hardwoods from a specialty store. Painting our own walls was also cheaper than hiring someone to do it. Painting furniture can give you the look you want for less money. Stenciling can imitate expensive curtains  or wallpaper. Changing a light fixture or updating outlets from off white to white ones are simple things that homeowners can do, as long as they take the necessary precautions. Tiling is another project that is simple, but often costs a lot to have installed professionally.  

Quality.

 DIY is not always cheaper, but it usually results in better quality products. I built my daughter's bookshelves for about the same price as I could have bought ones from IKEA, but the quality is so much better. They're built with 100% real wood, no cardboard backing or hex bolts. They can stand up to children (or adults) standing on them.  Similarly, the table we built is much sturdier than a store bought one.

Pride.

I take great pride in knowing that I have poured my blood, sweat and tears (literally) into my home. I am so proud of being able to point to an amazing piece of furniture and say that I made that. I like showing my children that mom can do things just as well as dad can do them. I want to teach my daughter to feel empowered by doing stuff on her own. I think I'm setting a good example for her.

Customization.

I love DIY because of how personal you can make things. You get to choose every single detail. You get to choose the exact size. Ready made furniture comes in very specific sizes, but room sizes vary. I like being able to build things to fit precise measurements. In my daughter's room, if I had chosen ready made pieces, there would have been unusable gaps between the furniture. Every inch of her walls are used. You can also get the exact color that you want. How many times have you seen something and loved it, but hated the color? "This would be perfect, if only it were blue instead of black." I like having control of those aspects.

Personality.

Rooms that are furnished entirely new from stores are beautiful, but they lack personality. I can't get a feel for who people are. Your home should be just as fun and irreverent as you are! I doubt you would describe yourself as beige, so why decorate that way? I think my home shows who we are. Make your home an extension of your personality. If you have a crazy sense of humor, your home shouldn't feel too serious. I recently took my kids to my friend's house and their comments about her house immediately made it clear that her family's personality showed through. My kids had a clear idea of who they were about to meet.

It's fun.

I really enjoy the entire process of DIY. I love planning a project and then executing it. I like having to figure things out. I love thinking of many different ways to do things. I like having paint on my hands. I like making dirty jokes about caulk and screws. I even love the boring parts, like endless painting jobs (I'm looking at you bookcases). I put on podcasts and then I look forward to those tasks.

Family fun time!

It is a great opportunity to spend time together. My kids help out for extra allowance and our conversations make the work go faster. I enjoy working with my husband. We have very different styles for getting things done, so it can be difficult at times. Most of the time, it makes us twice as productive when we're both working.
Next week, I'll be talking about ways to get started when you're new to DIY.  On Friday, I will be sharing my daughter's room reveal!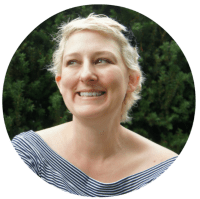 Emy is a vintage obsessed mama of 2 DIYer who loves sharing affordable solutions for common home problems. You don't need a giant budget to create a lovely home. Read more…