After 3 years of living in our home, I feel like we're finally in a stage where the house is looking better instead of worse. The recent updates that I've made to the curb appeal are definitely part of that! When I painted the door, it made everything else on the front porch look shabby, especially our old light fixture. Today, I'm sharing how to make a DIY exterior farmhouse light.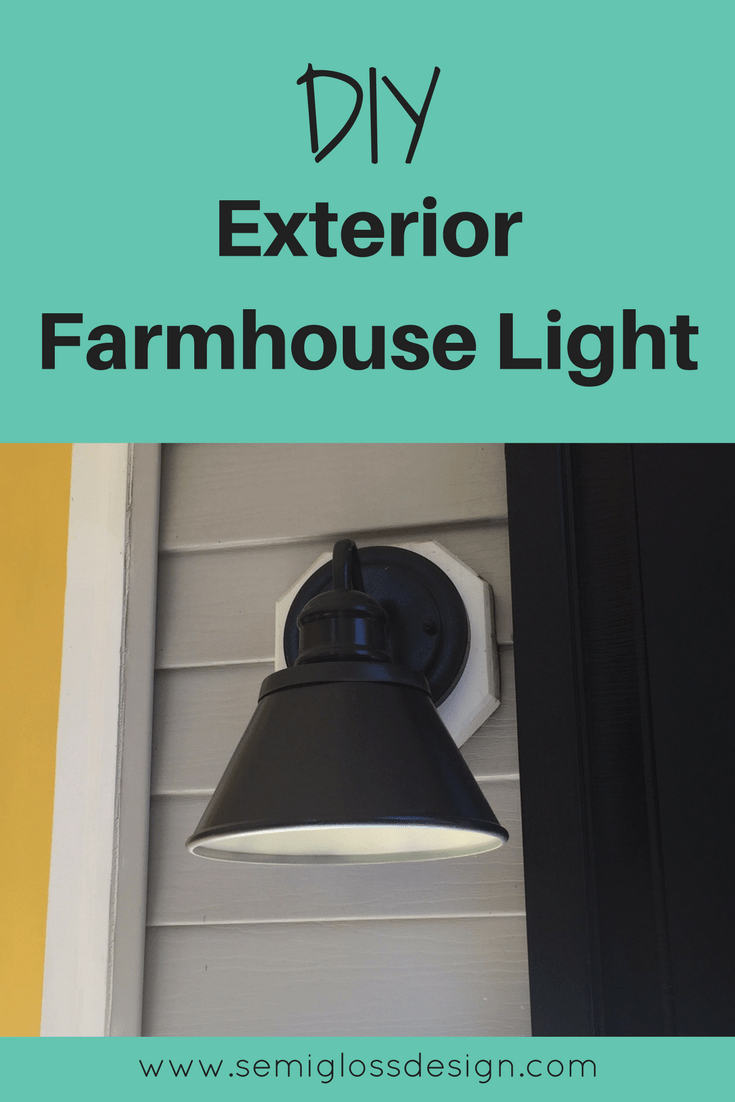 My old light was so bad. The scale was off. Plus, it had a weird faux finish on it. I'm not sure what the previous owners were going for, but painting the fixtures gray just made them look bad. I also hated how hard it was to change the light bulb.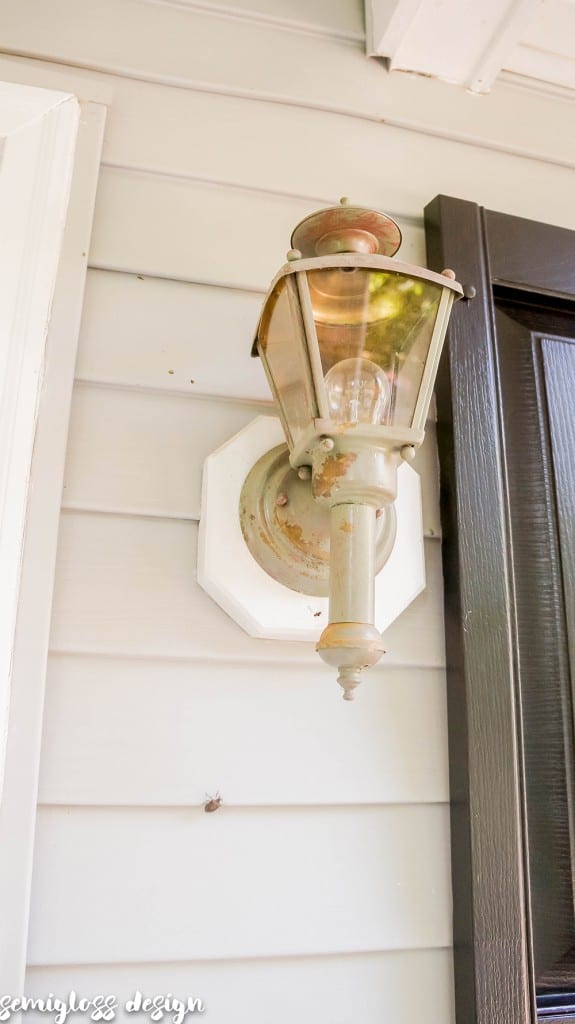 Have I mentioned that my curb appeal updates needed to happen on a budget? When you have 10 other light fixtures that also need to be changed, it doesn't make sense to splurge. Surely, I could get the look for less.
For about half a second, I really did consider splurging on the light fixture that I really wanted. However, I realized that the light I really wanted was pretty simple. Thank goodness for spray paint! This is one of those really simple DIY's that make a huge difference. I got the look I wanted for 1/3 of the price.
How to Make a DIY Exterior Farmhouse Light
Supplies
This post contains affiliate links. By purchasing an item through an affiliate link, I earn a small commission at no extra cost to you.
Start with an inexpensive farmhouse style lamp that you like. Look for a good shape. The finish will be changed.
Take the light apart if it has separate pieces. Mine had 3 pieces: the body, the shade and the cap.
Tape off the socket with tape. You don't want spray paint to get into the electrical components.
Spray paint the inside of the shade white. In addition to looking cute, it adds a reflective quality and makes the light a bit brighter!
When the inside is dry, flip it over and paint the outside a nice glossy color. I chose black because it goes well with my house. When spraying, be careful not to get paint on the wires. I placed my light wire side down.
When the light is dry, it's ready to be installed.
Doesn't my farmhouse light look pretty with the shiny black shutters?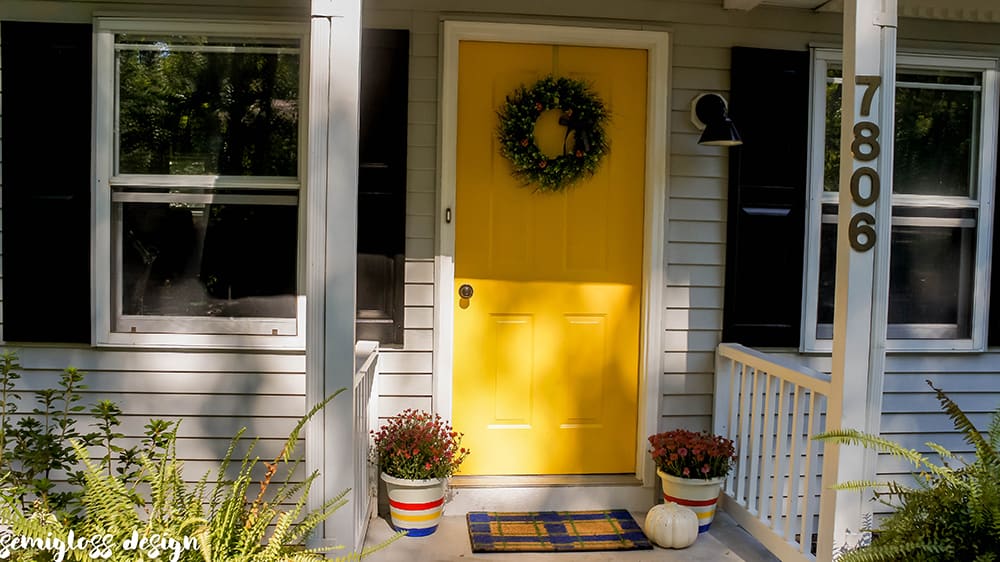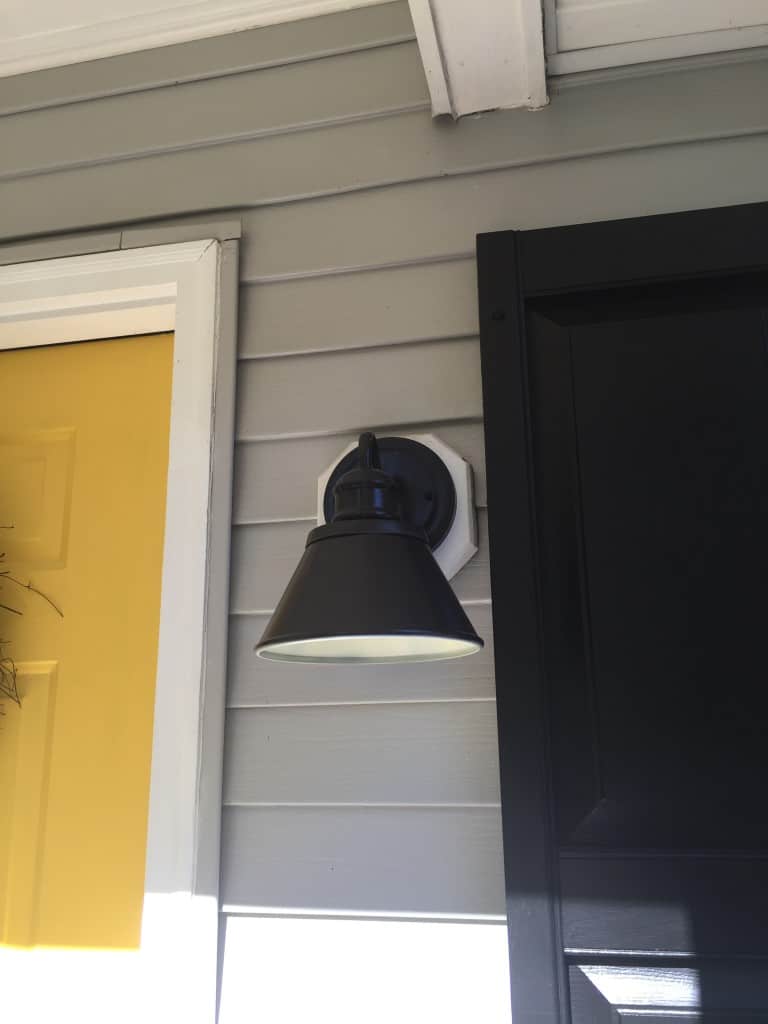 Other Posts You Might Like
Pin for Later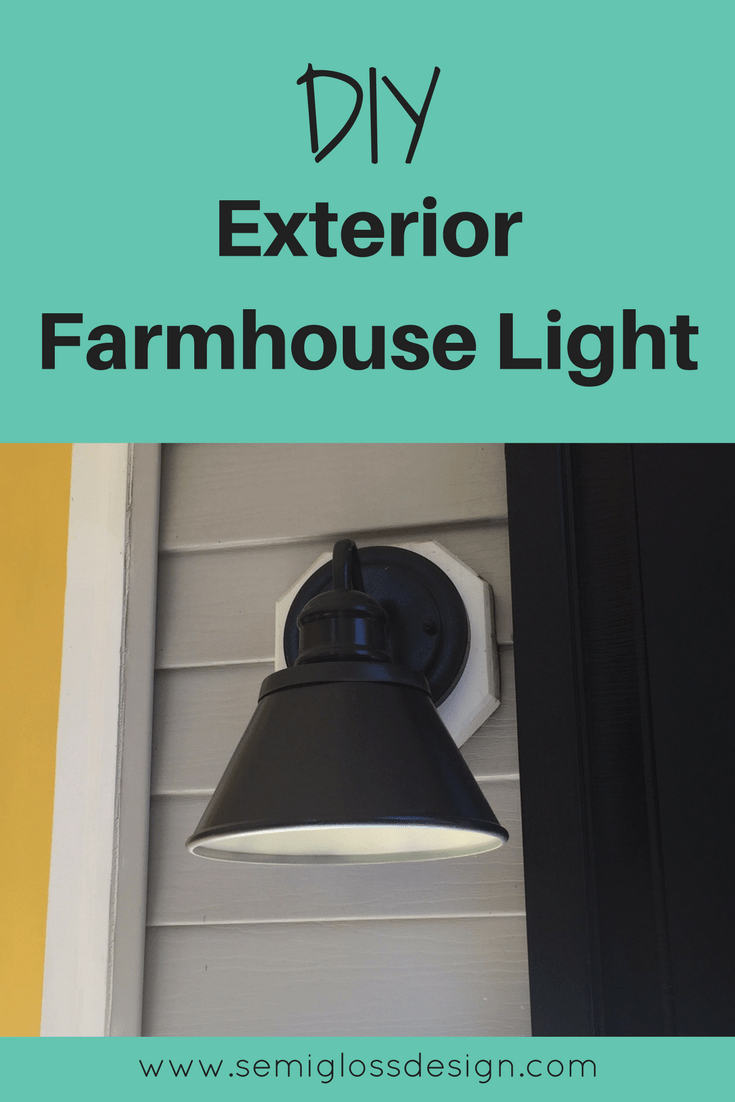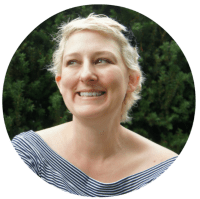 Emy is a vintage obsessed mama of 2 DIYer who loves sharing affordable solutions for common home problems. You don't need a giant budget to create a lovely home. Read more…