Welcome to this month's installation of Inspired by DIY, hosted by Kathy at Up to Date Interiors and Jess at Domicile 37. Inspired by DIY is a challenge to find inspiration from a specific icon. Sarah Jessica Parker is our inspiration this month. I struggled a bit, because she is mostly known for her fashion choices. I'm not a fashion blogger for a reason… So I tried to find inspiration from her fashion choices for my home decor. Sarah Jessica Parker is probably most well known for her role of Carrie in Sex and the City. My first thought was to make something inspired by the tutu in the opening credits, but I couldn't think of a way to work a tutu in a way that made sense for my house. Then I remembered her signature necklace that she wears throughout the series. My DIY pendant light was inspired by that necklace – minus the name plate of course. That could be either really good or really bad; I can't decide.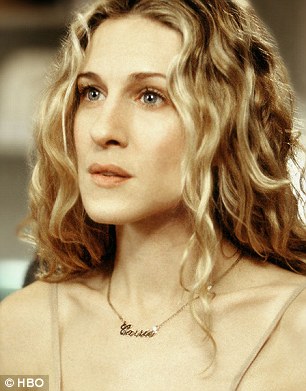 This DIY pendant light was partly born out of necessity. We have replaced most of the ugly lights in our home, but somehow the hallways have been neglected. Even in our updated upstairs hallway, we have not changed out the light fixtures. Part of the problem is that they need to be flushmount and most flushmount fixtures are awful. When my light bulb burned out in the hallway, it seemed like a good time to change it up. I left the globe off and waited for inspiration to strike. During that time, I replaced the bulb with an LED light or as I call them "interrogation lights." Normally, I hate them, but I could actually see in my pantry located in this hallway! Being able to see is pretty nice. But it needed to be prettier.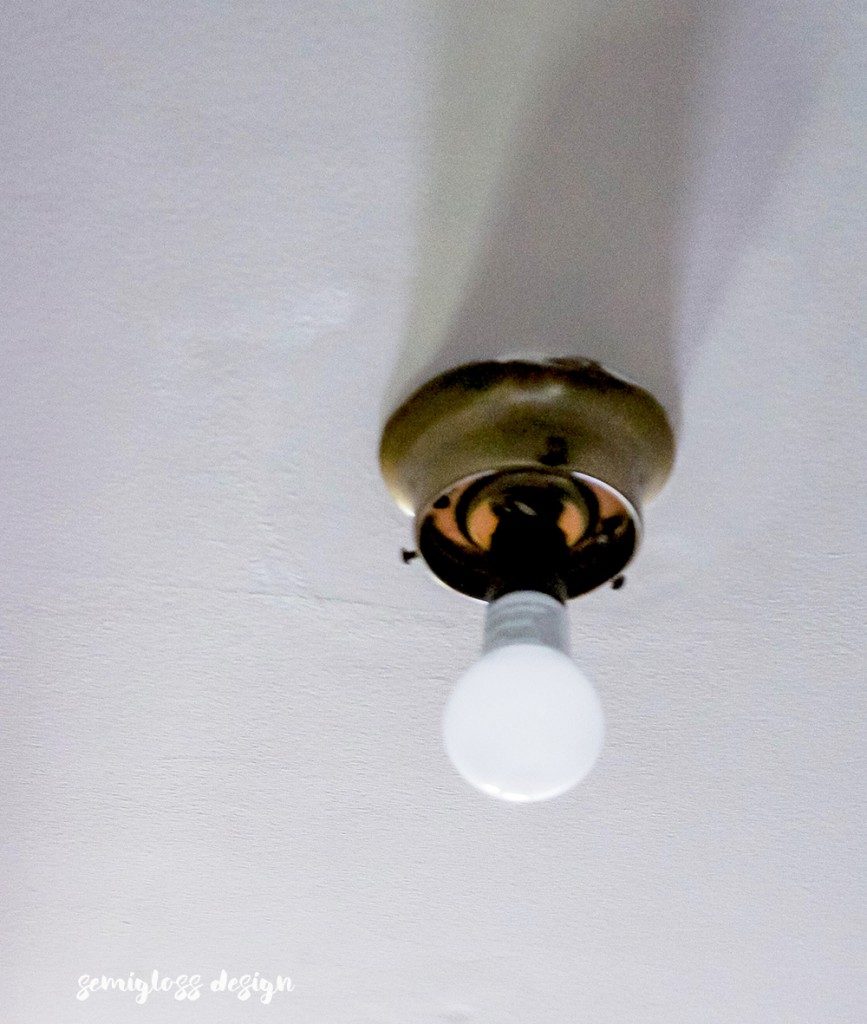 It's so much prettier now!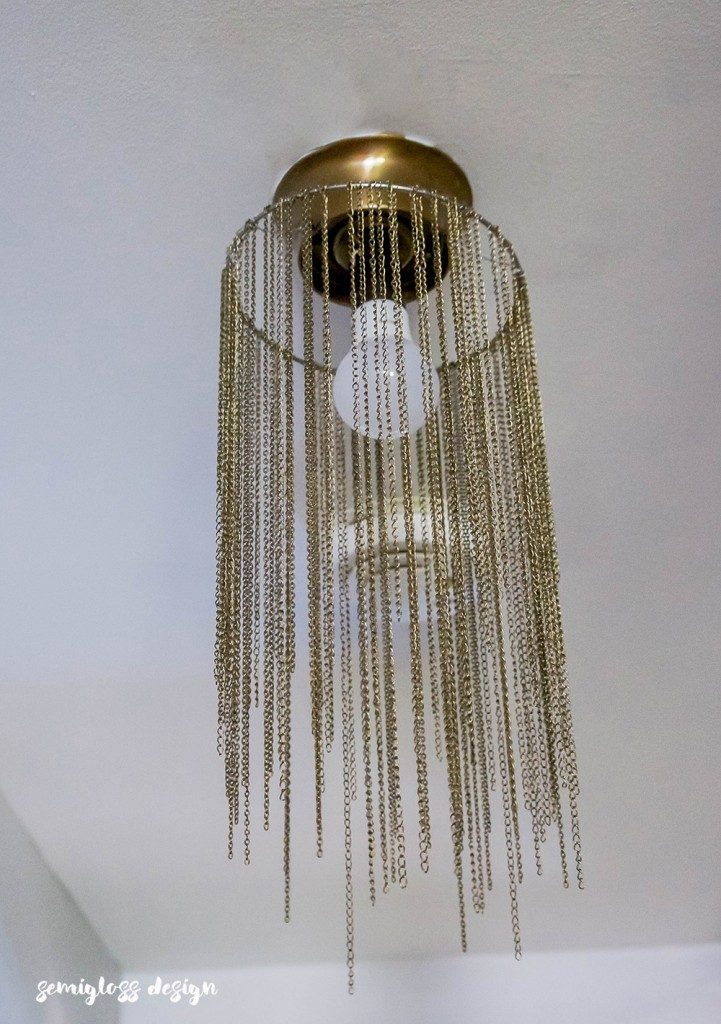 In full disclosure, there were many times while I was making it, that I thought it would end up being an utter failure. But to my surprise, it turned out pretty cool.
How to Make a DIY Pendant Light
This post contains affiliate links. By purchasing an item through an affiliate link, I earn a small commission at no extra cost to you. Thank you for supporting Semigloss Design.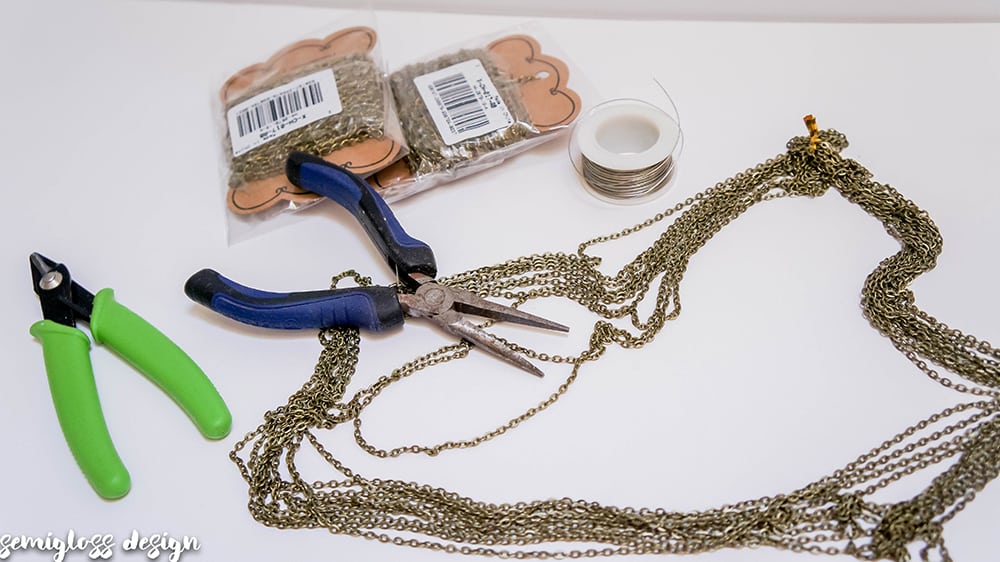 Supplies
Note: This tutorial is for an 8′ tall hallway, so the chains only hang down about 18″ from the ceiling. For higher ceilings, cut longer lengths and buy more chain.
My new light feels like a piece of jewelry now! Now instead of feeling like a forgotten part of the house, it feels really special!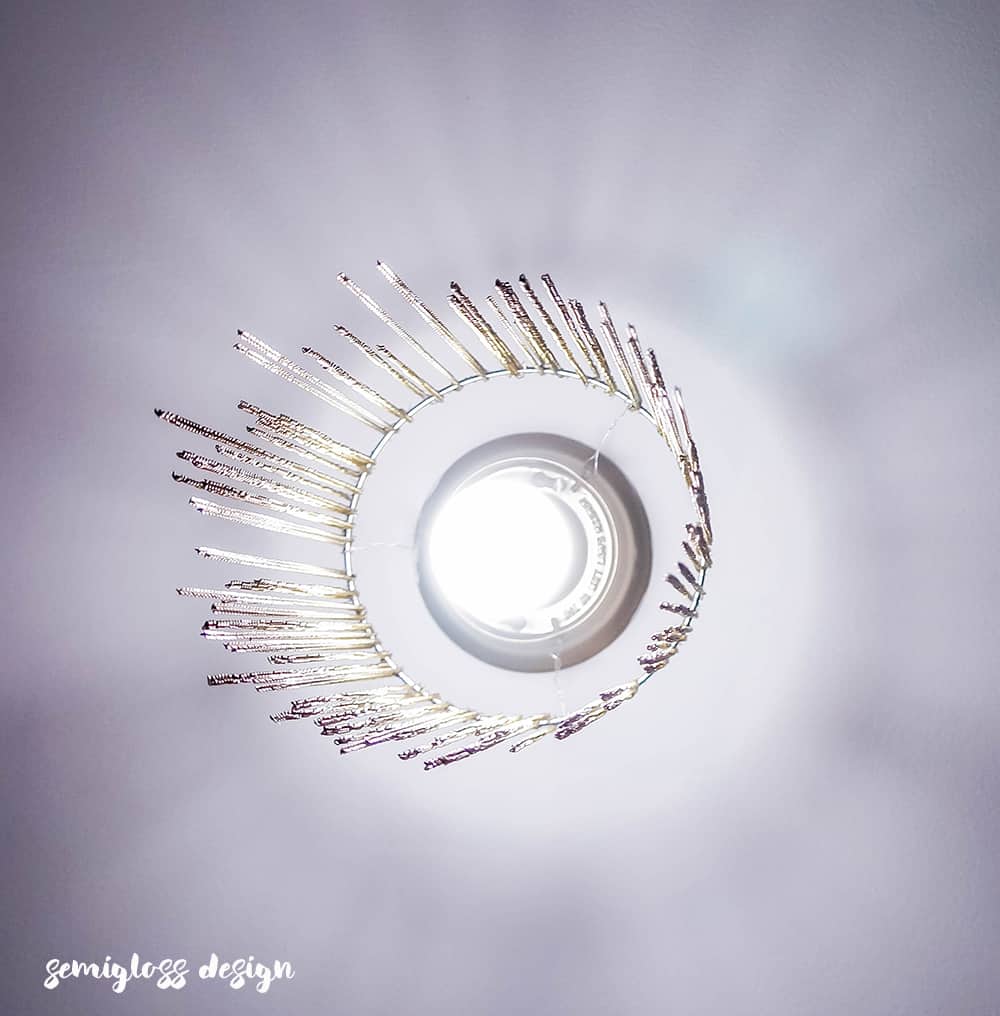 Obligatory shot of it lit up from below.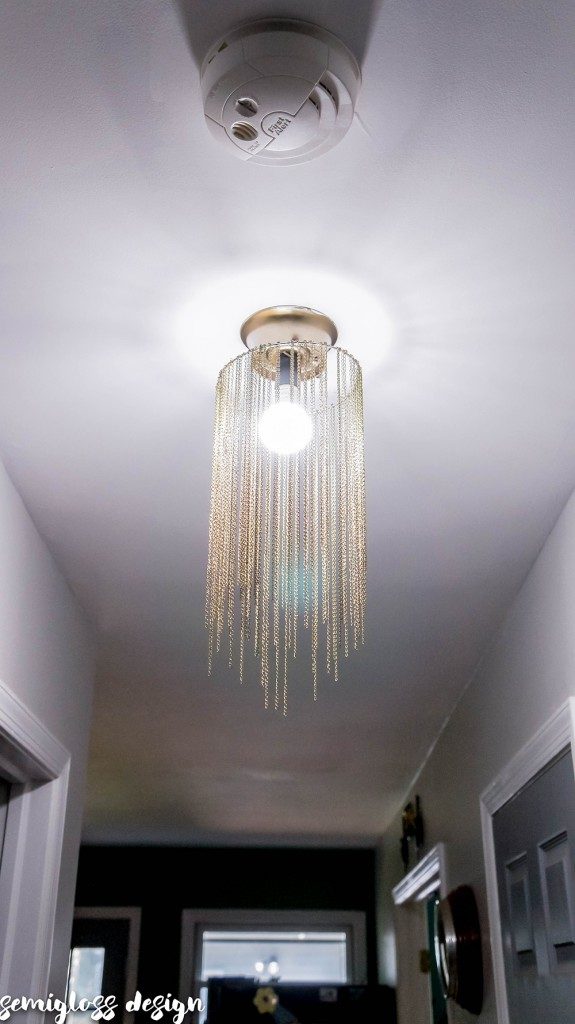 It looks really pretty lit up. I suppose I could use an Edison bulb, but I really like being able to see in our dark hallway. 😉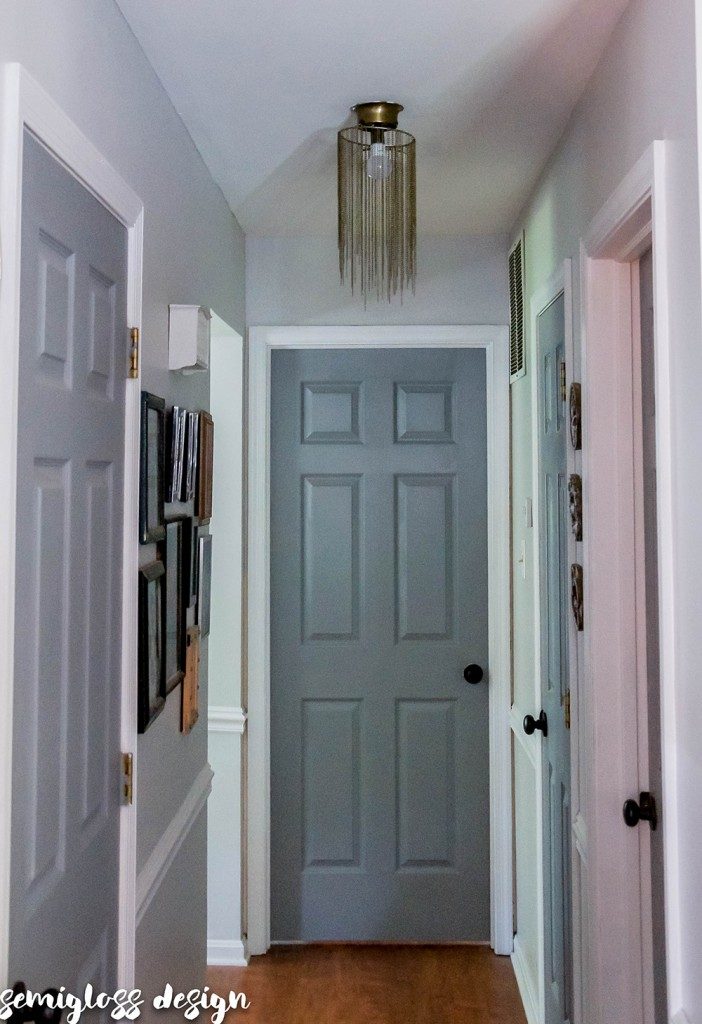 I love my DIY pendant light! Now to add wallpaper, update the photos on the walls and add a runner!
Be sure to check out the other DIY projects for this month's Inspired By DIY!

Pin for later!