My creative space is done or as done as anything can ever be around me. That means the major furniture items are done and the details can and probably will change. I talked about my plans for my craft room here and showed my finished work tables here.  I'm so happy to have a room to create in.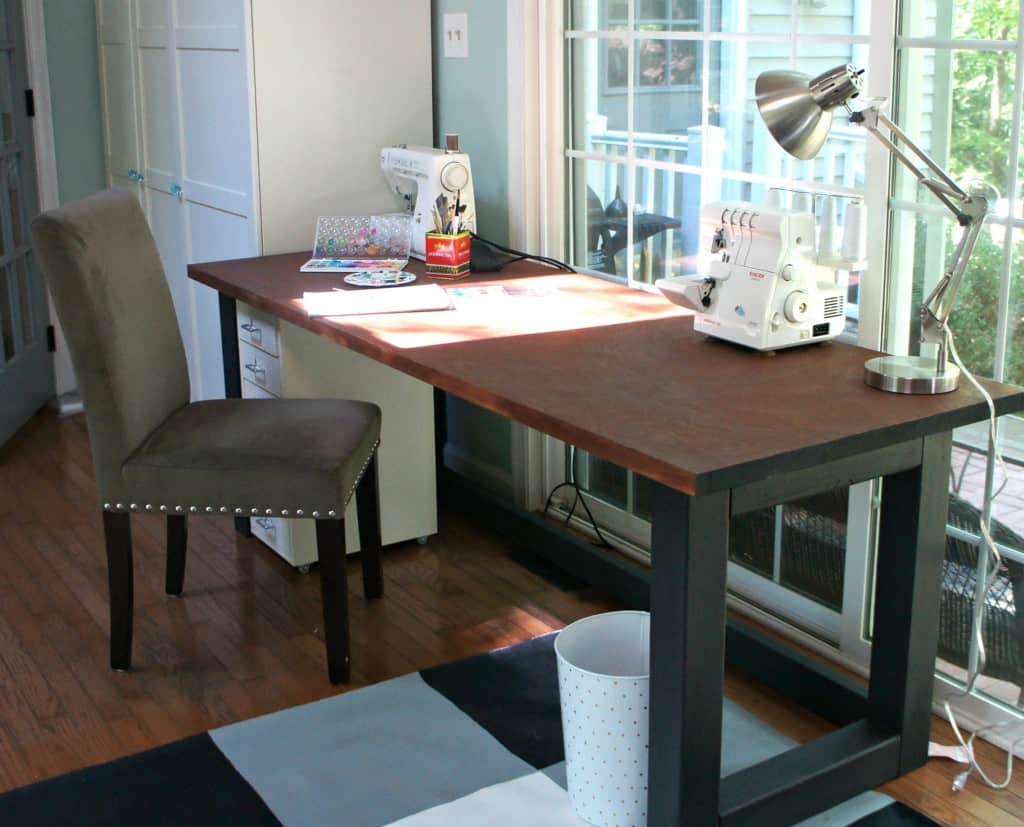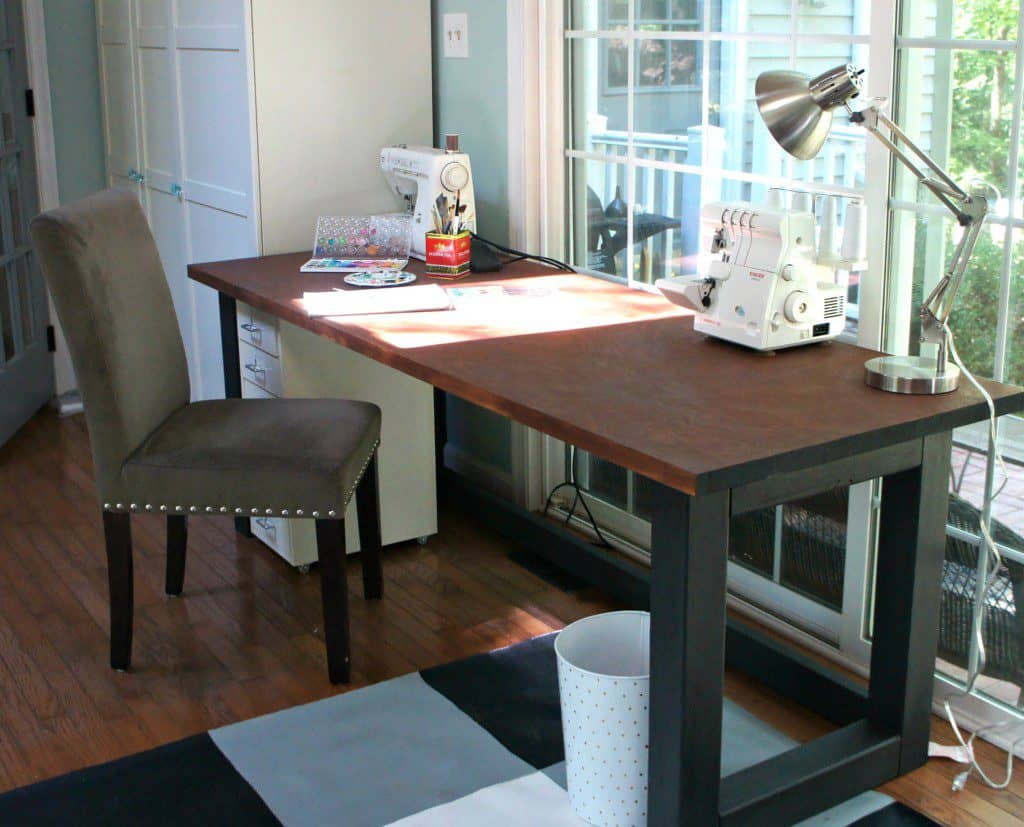 This post contains affiliate links. By purchasing an item through an affiliate link, I earn a small commission at no extra cost to you.
My main work table has plenty of space to spread out. I haven't used it for sewing yet, but I did complete a fun project on it already. My son was making fun of me for how messy I had already made the  craft room. Lucky for you guys, I cleaned it up.
I bought the lamp at Lowes and still need to buy an extension cord for it. That's the trouble with giant tables that sit in front of sliding doors. The cute polka dot trash can is from Home Goods, as is the chair. It's nice and comfy, but the gray color is weird so it will end up slipcovered eventually.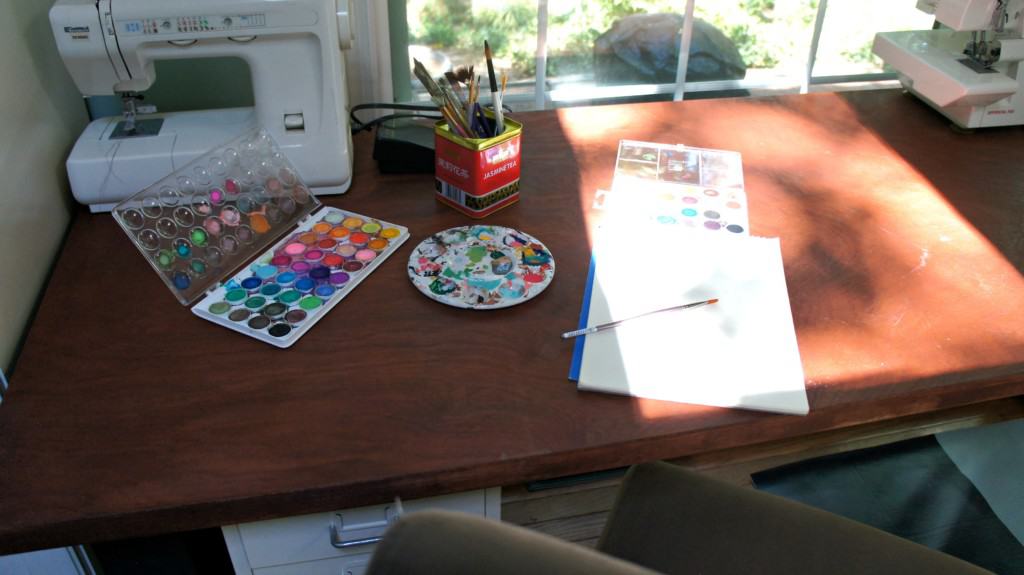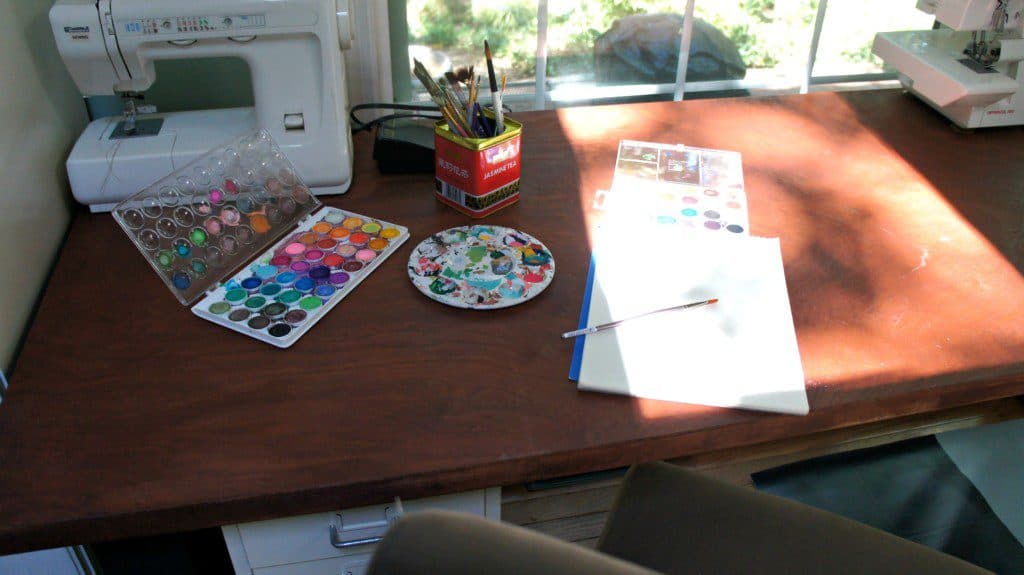 I love the little pockets of sunlight from the skylights, but they make for bad pictures. Does anyone else find used paint palettes as pretty as I do?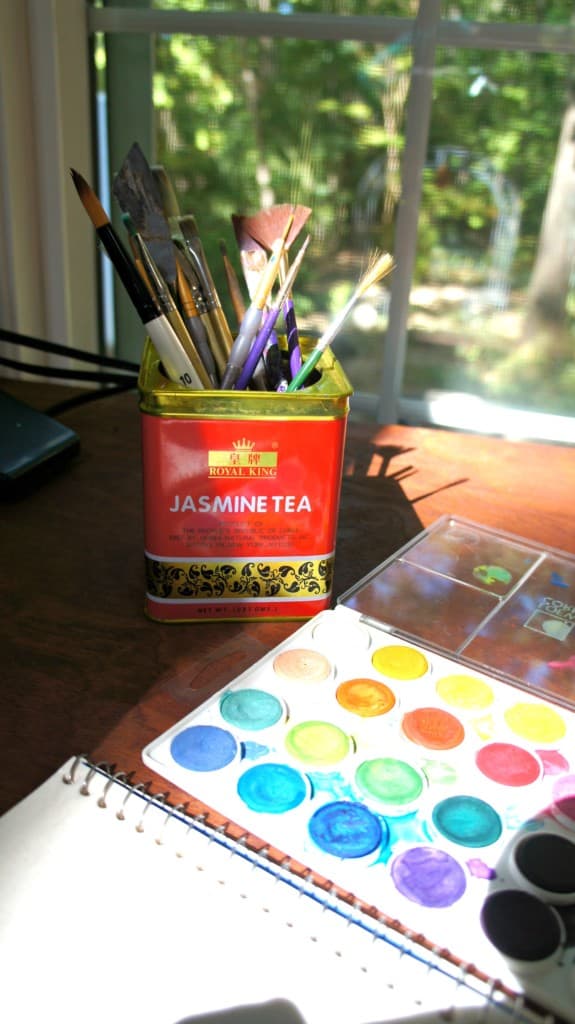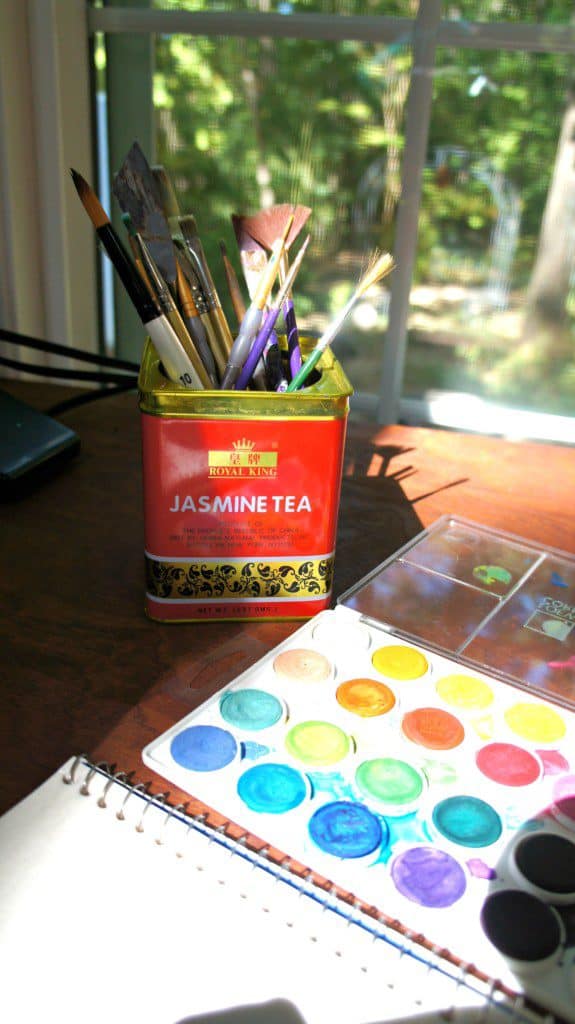 I'm using this old tea tin to hold brushes. It smells amazing. Can you believe that my husband was going to throw this away?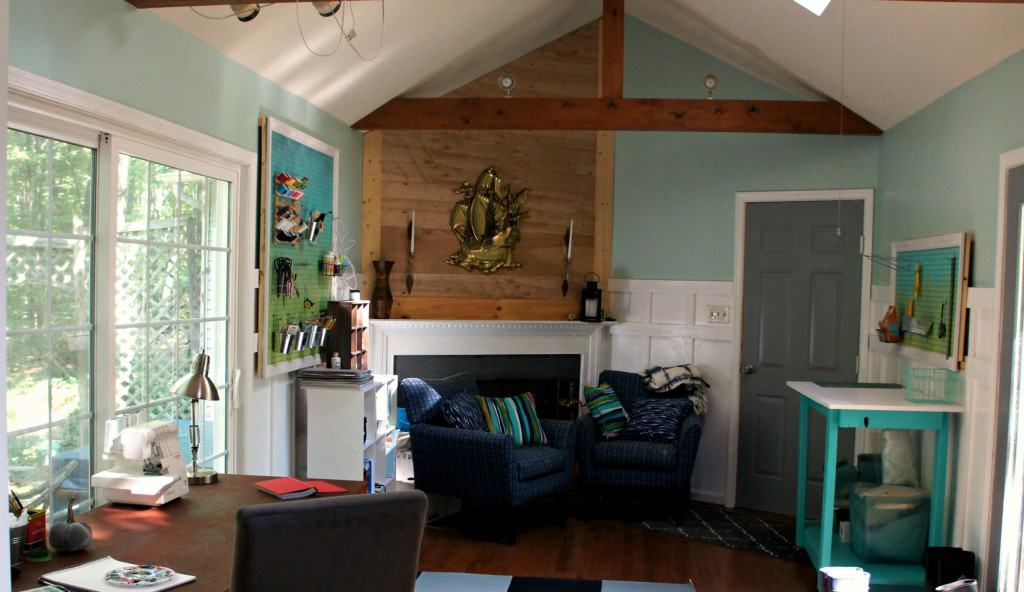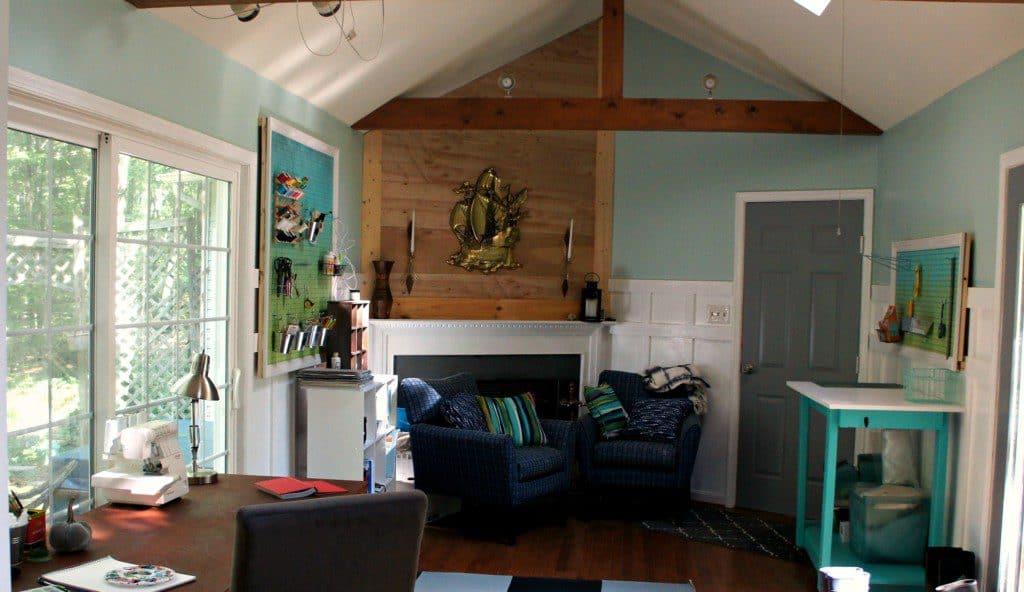 I bought these chairs to flank the fireplace, but I also need storage space, so they don't really fit now.  The mini cube storage used to belong to my son until he decided that he's too old for toys. Now I use it for craft storage.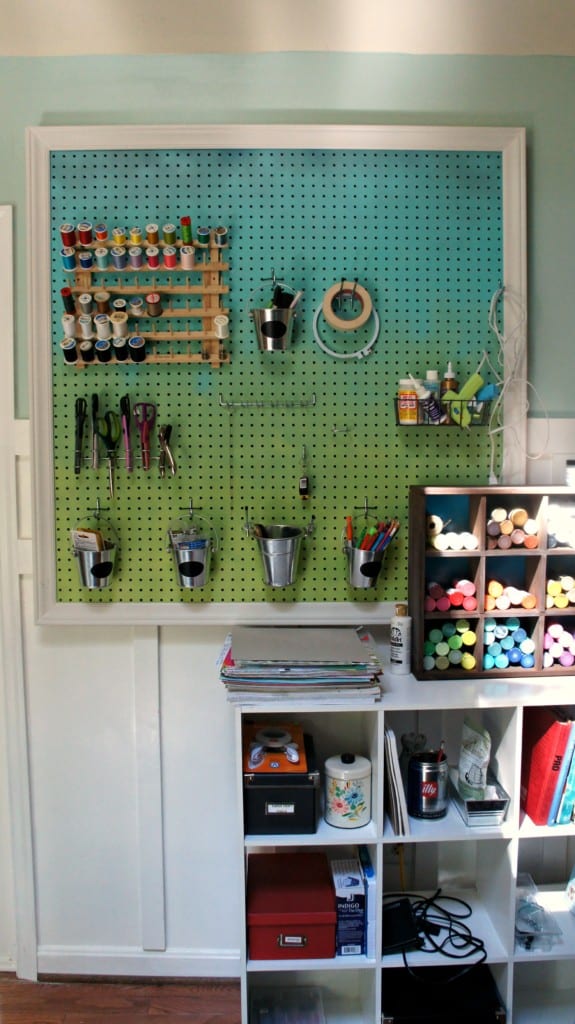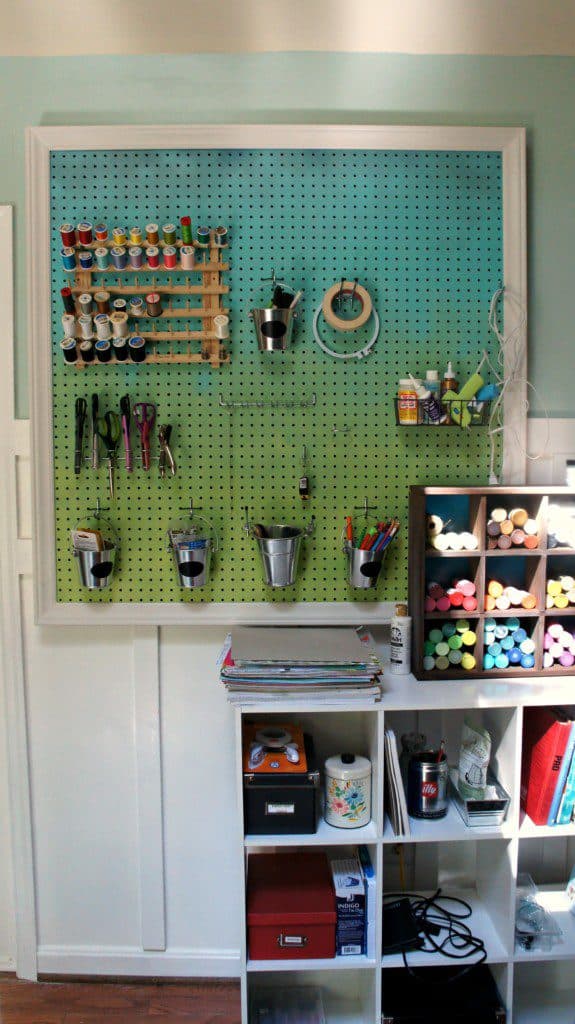 I made some pegboards for more storage. This pegboard is 4′ x 4′, so it's huge. I spray painted it with a few shades of green and blue for an ombre effect. It makes me so happy to look at it. From the dining room, they look like landscape artworks.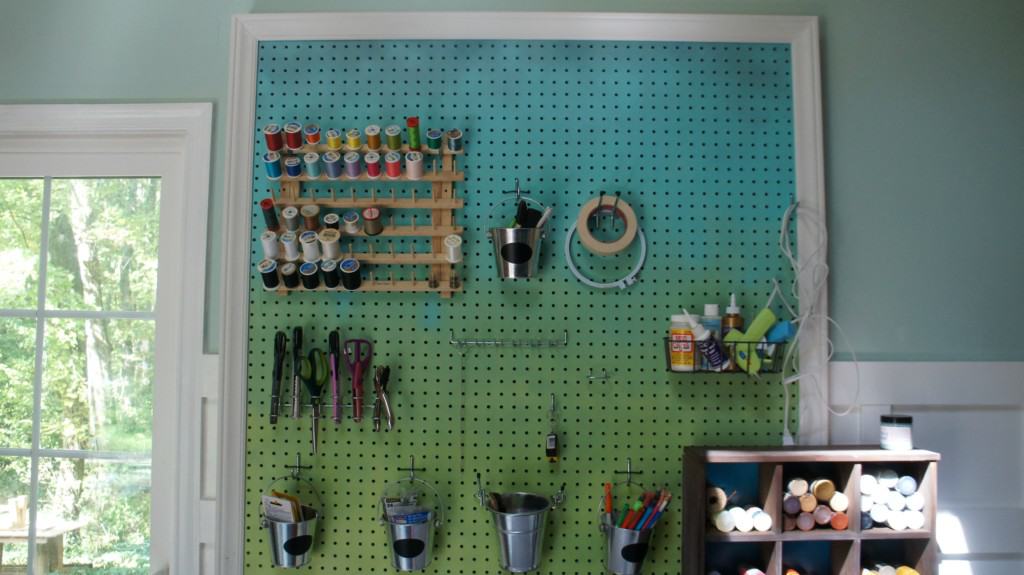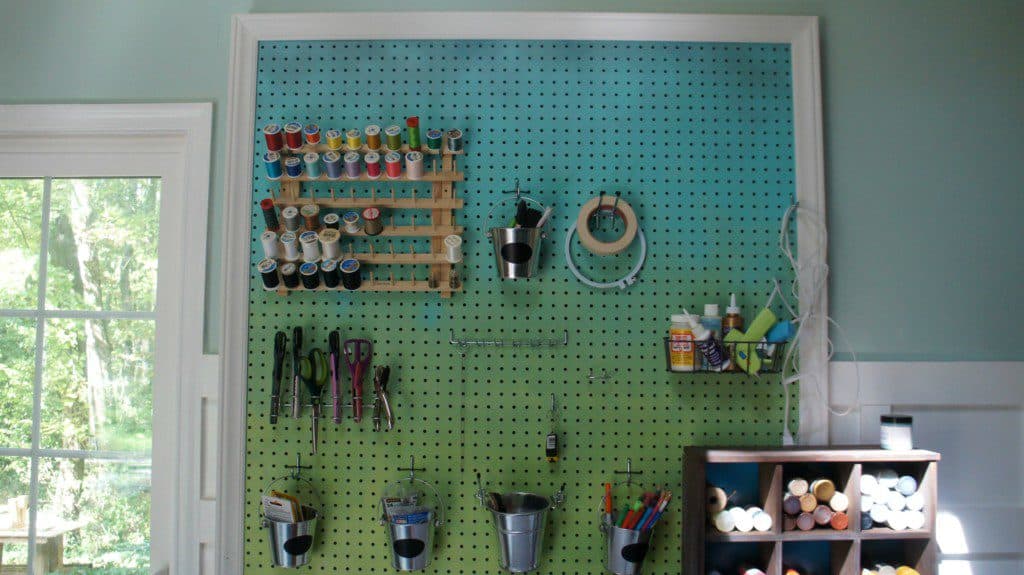 I still have plenty of room to add more stuff.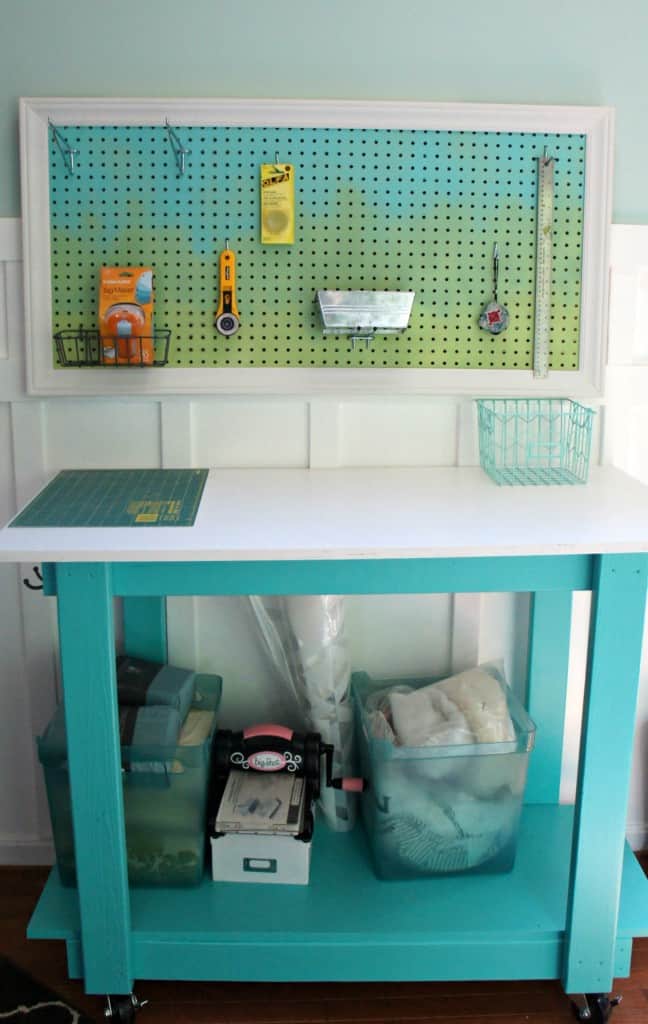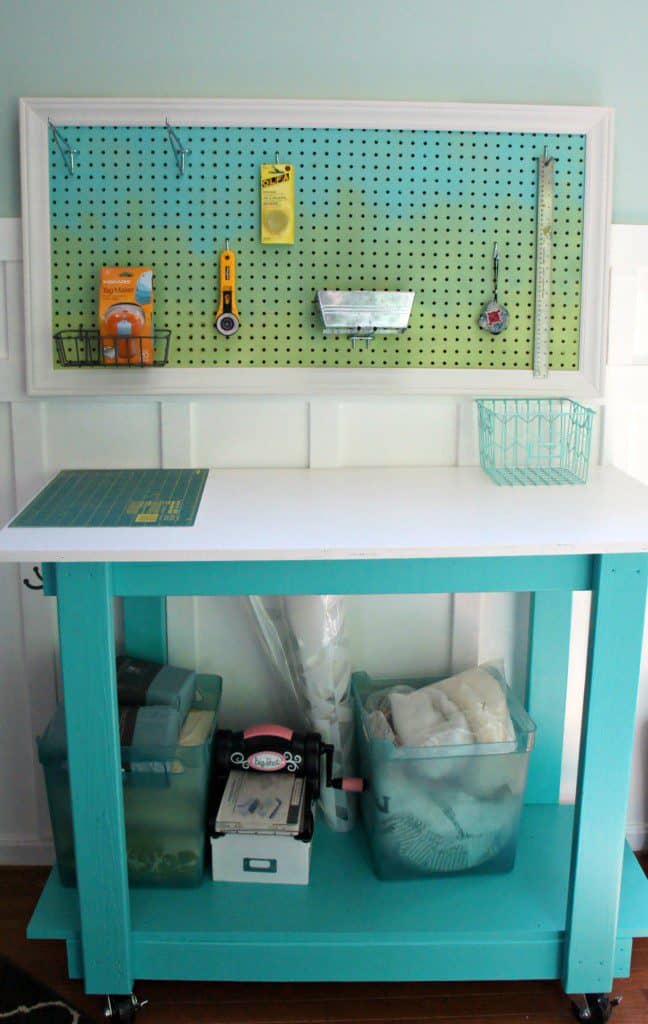 And here's my cutting table. The bins on the bottom hold projects that need to be finished.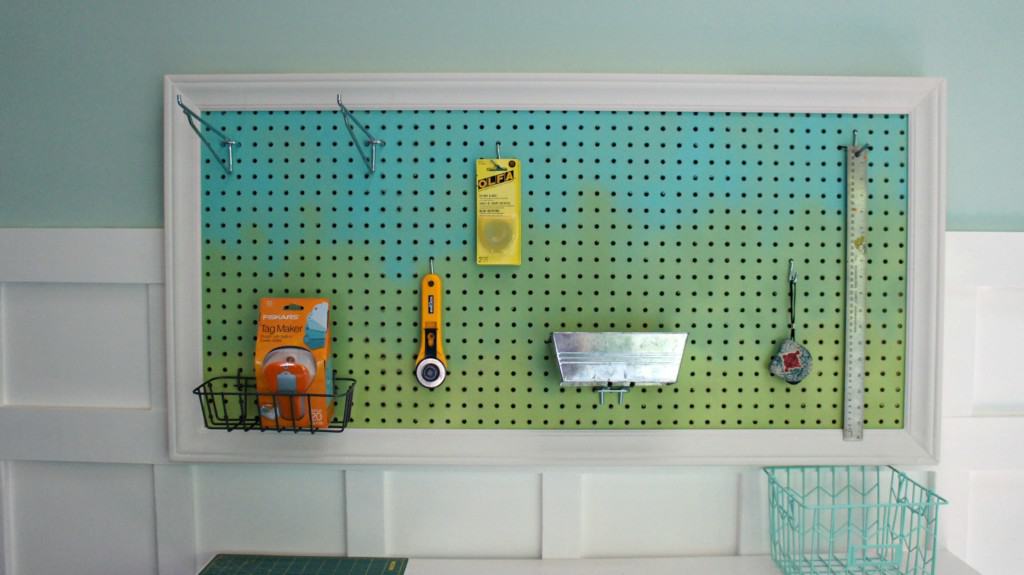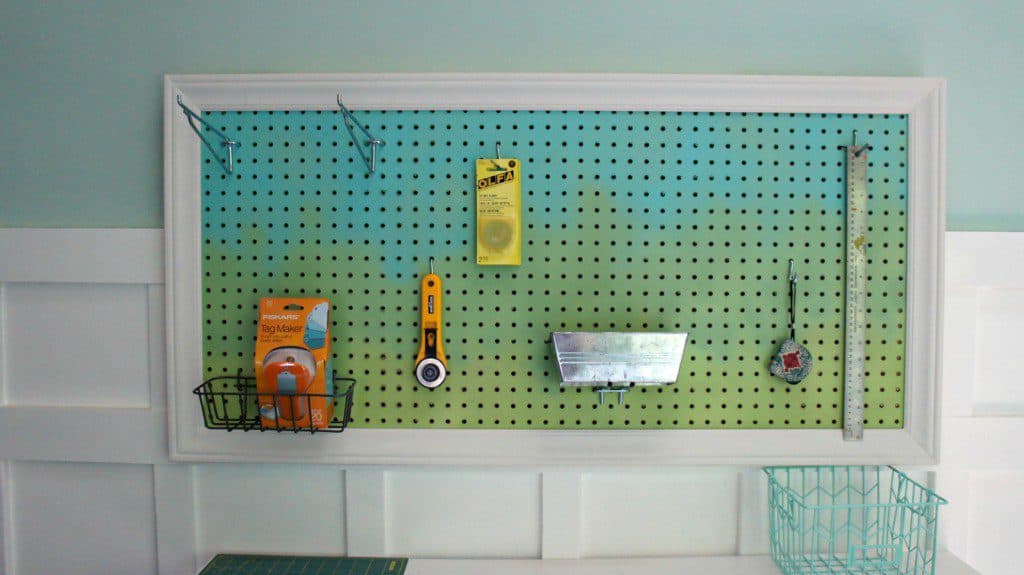 This pegboard is 2′ x 4′. I need less storage on this side, but I'm glad that I added it.
So that's my craft room. I doubt it will stay this clean for long. It makes me so happy. I'm seriously in love with my pegboards.
Sources:
Galvanized buckets
Cube shelf
Trash can | Home Goods
Chair | Home Goods (similar)
Wire basket (similar)
Aqua plastic bins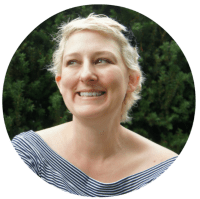 Emy is a vintage obsessed mama of 2 DIYer who loves sharing affordable solutions for common home problems. You don't need a giant budget to create a lovely home. Read more…