We decorated our Christmas tree over the weekend. We lit the fire and put on Christmas music and had a lovely afternoon.
I love our tree because it represents our family well. It's also one of the few places where I can use pink as liberally as I want. We use a white Christmas tree and most of our ornaments are pink, aqua, and lime green. You'll see a mix of store bought and homemade ornaments. Most have special memories. I love hearing the kids talk about which ones are their favorites. They change every year. We let them pick a special ornament each year to add to the collection. My son went from Dora, SpongeBob, and Lightning McQueen to Star Wars and pandas. My daughter went from princesses to Star Wars and pigs.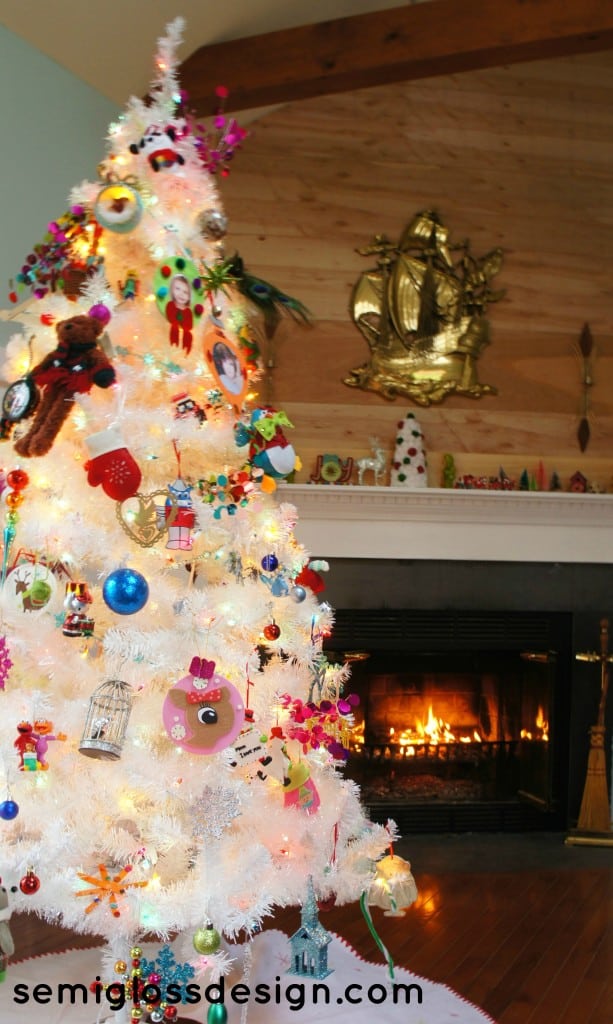 We have an inexpensive Christmas tree so we make it look fuller with white tinsel. I love white trees. Before we bought this one, we had a small white one and a small silver tinsel one. We still have the silver one. We upgraded because we didn't have enough room to hang ornaments. Our collection grows every year. When picking ornaments, the more glitter, the better. I love how the lights shine on it. The tree skirt is a cheap felt on that I bought years ago. Every year, I tell myself that I'm going to make it prettier and every year, Christmas is over before I ever get the chance.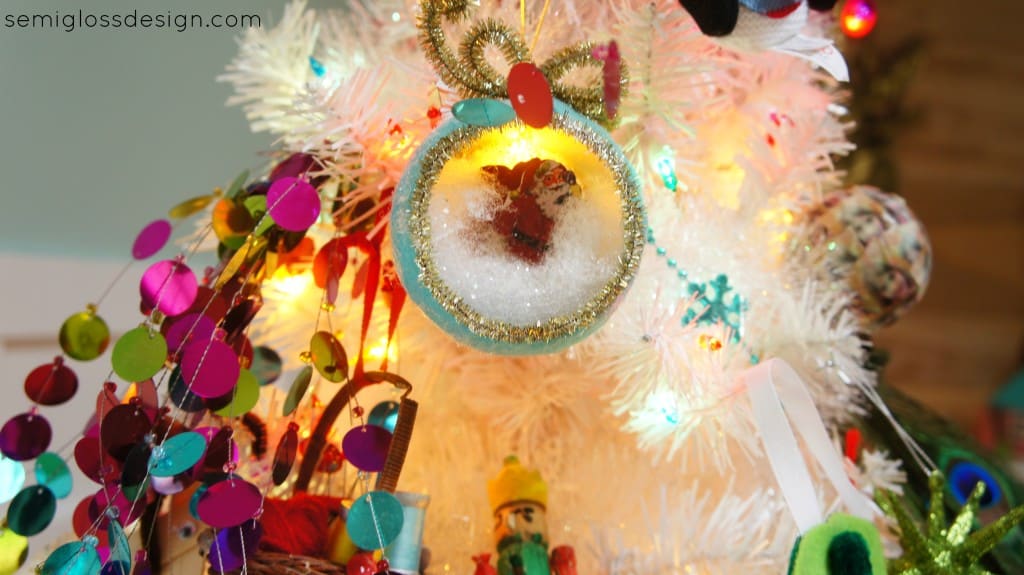 Vintage looking ornaments are my favorite.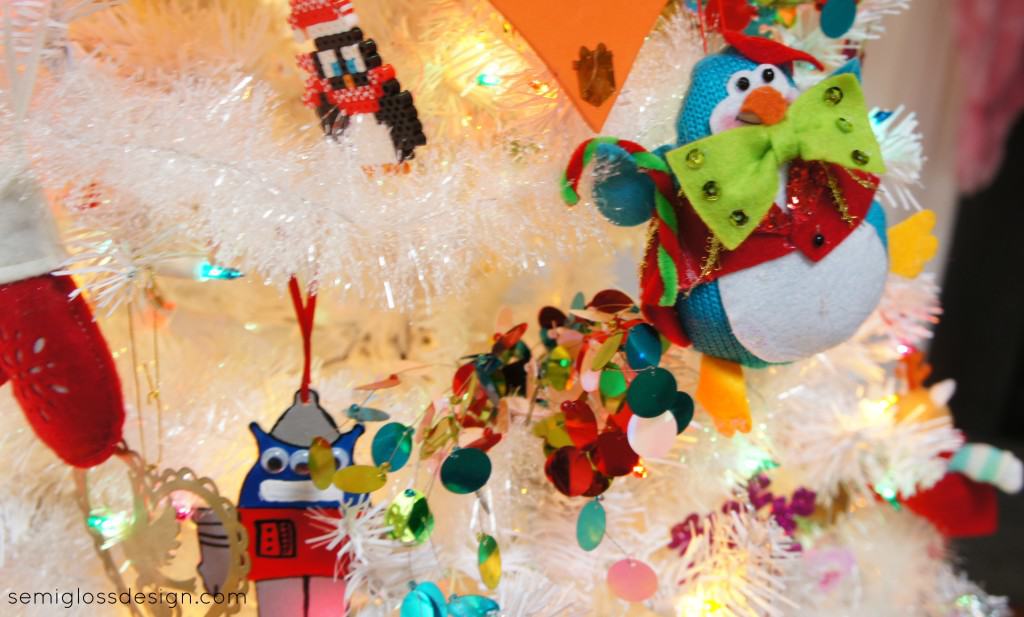 I also love the plushies and ornaments made of felt. Sparkly picks are also fun.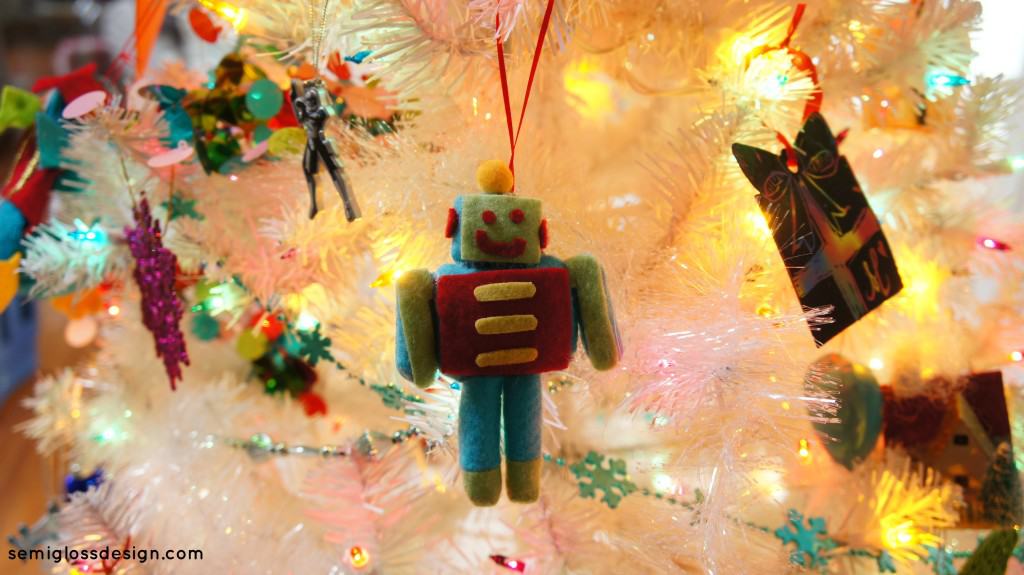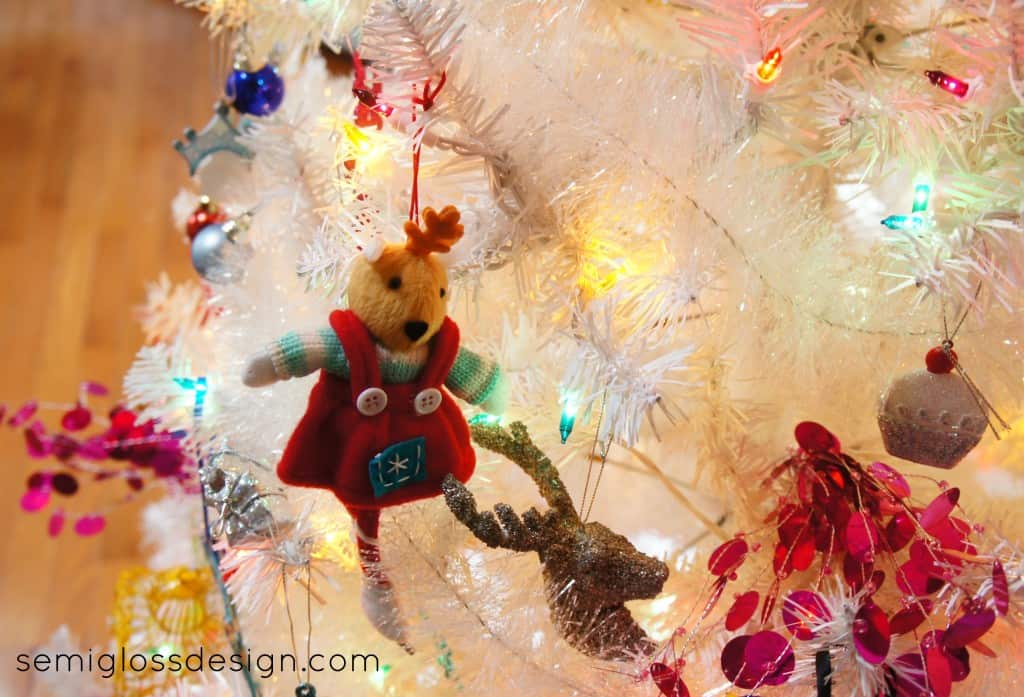 I'm still working on our mantle and a few other things for Christmas decor. I want to add more little houses and I need to buy tape candles so that our elves are actually holding something. We bought this little wooden train in Germany one year. It's one of our favorite pieces to decorate with.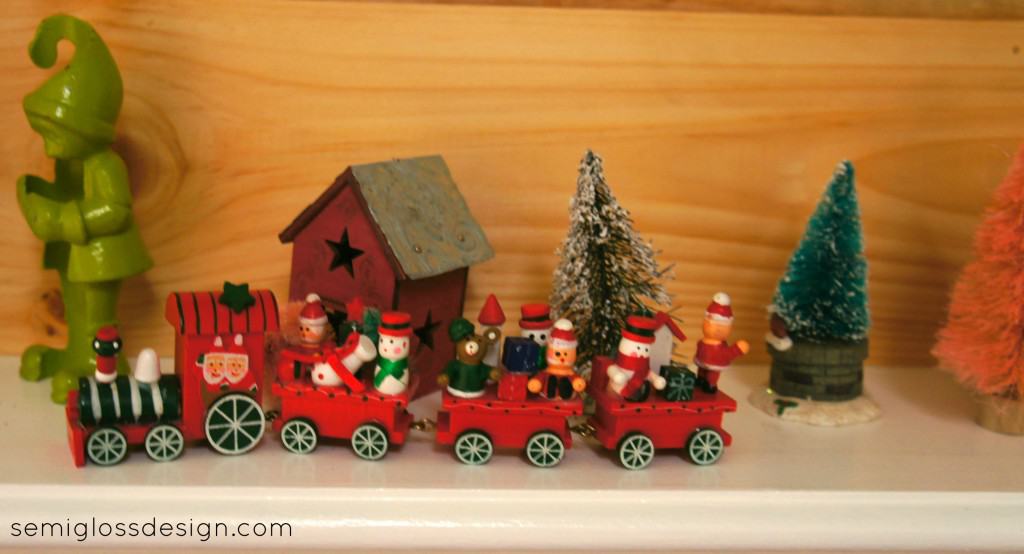 What is your favorite Christmas ornament on your tree?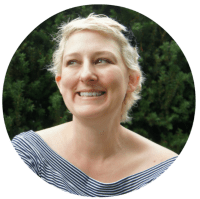 Emy is a vintage obsessed mama of 2 DIYer who loves sharing affordable solutions for common home problems. You don't need a giant budget to create a lovely home. Read more…