One of the nicest things that I did for myself last year, was to give myself more down time. Instead of spinning my wheels working, I took more time off. My favorite thing to do in my spare time is read. I've always loved books and I still do. Last year, I read over 50 books and I hope to top that this year. Here's 11 books to read this winter.
I enjoy thrillers and mysteries the best, but I also like the occasional non-fiction, true crime book or biography. Since my taste is a bit on the darker side, I added trigger warnings where applicable. I've also kept the storylines super short without spoilers.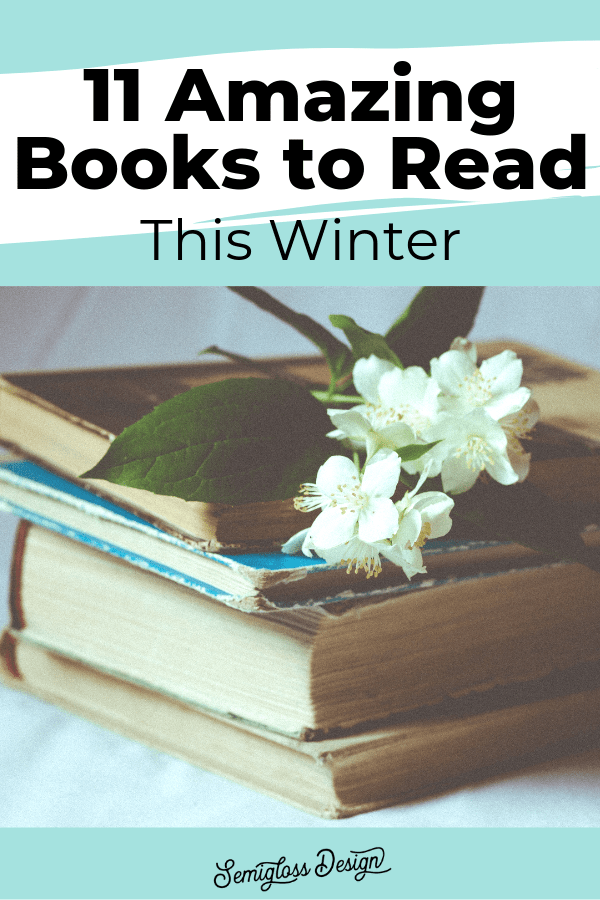 This post contains affiliate links. By purchasing an item through an affiliate link, I earn a small commission at no extra cost to you.
I get a lot of my books through my library app Overdrive or my Kindle Unlimited account. Kindle Unlimited is great if you read a lot and you're not looking for a specific book. There are some awful books, but there are also some hidden gems in there. They've also added magazines!
If you have less time to read, but spend a lot of time commuting, Audible is also an option. My husband loves his Audible account for his long commute.
Books I Read in January
The Roanoke Girls by Amy Engel
Trigger warning: Incest, pedophilia and rape (none of it is graphic, but it's in the book and deserves a warning)
Lane goes back to her grandparents house to help search for her missing cousin. She left as a teenager and hasn't been back since. During the search, a lot of family secrets are revealed.
This story was dark, but despite some of the content, I really enjoyed it. It leaves you guessing until the end.
This book is written by the same author as The Woman in Cabin 10, which I also enjoyed.
Three friends are summoned to another friend's house with the message, "I need you." Despite not seeing each other since they were teenagers, they all go. They were best friends as teenagers at a boarding school and share a disturbing secret that is threatening to come to light.
Despite being a book about murder, it's not as dark as most. The scenery described is so beautiful that I found myself googling the places that inspired the story.
If the author's name sounds familiar, that's because the author is the famous actress, most known for her role in Jessica Jones.
Abby left home to become an environmental lawyer, but has been called back to investigate a possible environmental disaster. Along the way, she starts to wonder if the company being investigated had anything to do with the illness and disappearance of her best friend growing up.
Although I hated the main character, it was still a good book. The plot was interesting, despite the main character being hell bent on destroying her own life.
A Stranger in the House by Shari Lapena
A perfect marriage is called into question when the wife crashes her car into a pole in a bad part of town. She can't remember what she was doing there or what she was trying to get away from. A dead body is found near her crash site and she struggles to remember what happened that night.
I didn't love the story at first because it seemed too obvious. Luckily, there's a nice plot twist that made it interesting.
Lord of the Flies by William Golding
After a plane crash, a group of school boys evacuating a war get stranded on a desert island. The boys try to start their own civilization while waiting to be rescued.
Somehow I got through school without ever reading this classic. I enjoyed it, but found it so disturbing.
The Life-Changing Magic of Tidying Up by Marie Kondo
This book covers some of the principles of tidying up that the Netflix series skips over. It's not about throwing everything away; it's about keeping what you really love (sparks joy.)
When the book first came out, I tried to read it, but I wasn't ready to start the process at that time. Recently, I started the KonMari process and I've learned so much about myself. It has really helped me let go of the guilt of throwing out "perfectly good stuff" that "I might use someday."
The Cruelest Month by Louise Penny
This is the 3rd book in the Chief Inspector Gamache Series. It's probably not necessary to read them in order because they recap where it's necessary.
A woman dies after a seance in a supposedly haunted house. Did she die of fright or is someone responsible?
I love this series because they are so beautifully written. They make me feel like I'm drinking a warm cup of tea with a friend. The books all take place in the made up town of Three Pines and the characters are so funny and likable.
Then She Was Gone by Lisa Jewell
Laurel's daughter went missing 10 years ago. After her daughter's body is found, Laurel begins to heal and starts dating. She meets his young daughter who weirdly looks just like her missing daughter. Is there a connection?
I enjoyed this book because it had a lot of fun plot twists that left me guessing. It's wonderful to find a new author to read!
After being robbed and beat up, Toby is recovering from head injuries when he is asked to go look after his dying uncle. While there, they find a dead body hidden in a tree. Toby's head injuries have him questioning his innocence in the matter.
Tana French is one of my favorite authors, so this was a bit of a let down. This book is long, like about 300 pages too long. It just seemed to drag on forever and like it should have been 2 different stories. But I did enjoy all of the Irish slang. So if you want to learn new ways to cuss, you might enjoy it.
Big Little Lies by Liane Moriarty
Trigger Warning: Domestic Violence (not super graphic)
This book is about mama drama at a pre-school. Set in Australia, it tells the stories of 3 moms with very different backgrounds and life situations who become friends. You know right off the bat that someone got murdered, but you're not sure who it is until the end. Think "Mean Girls" for moms.
I have not seen the tv series of this show, but I was curious. It was a bit lighter than most of my picks and reminds me of a Mary Kay Andrews novel in that although bad things happen, it still feels light hearted and whimsical. I liked it a lot more than I expected to.
The Girls in the Garden by Lisa Jewell
After a neighborhood party, Pip finds her sister's body beaten up under a bush. Who is to blame in this idyllic neighborhood? Does it have anything to do with the girl who died there years ago?
I just finished this book last night and I really loved it. It kept me guessing until the end. Beyond the main plot, the storyline contains so many other interesting stories.
You might also like:
Pin for Later!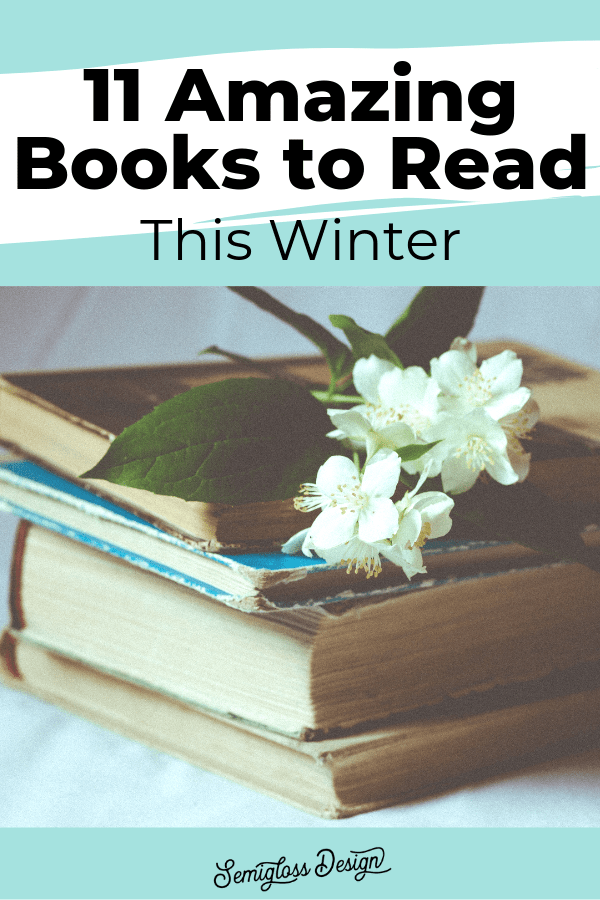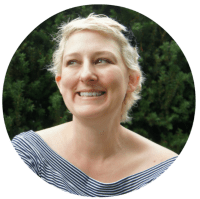 Emy is a vintage obsessed mama of 2 DIYer who loves sharing affordable solutions for common home problems. You don't need a giant budget to create a lovely home. Read more…