Design blogs fulfill my inner voyeur. I love seeing how people decorate and how it relates to their personalities. Use of color especially intrigues me. It's so interesting that for some, bold color brings happiness and others love a home filled with neutrals. I was curious how other bloggers use color, so I asked a few friends how they use color in their own homes. The variation of answers is so beautiful!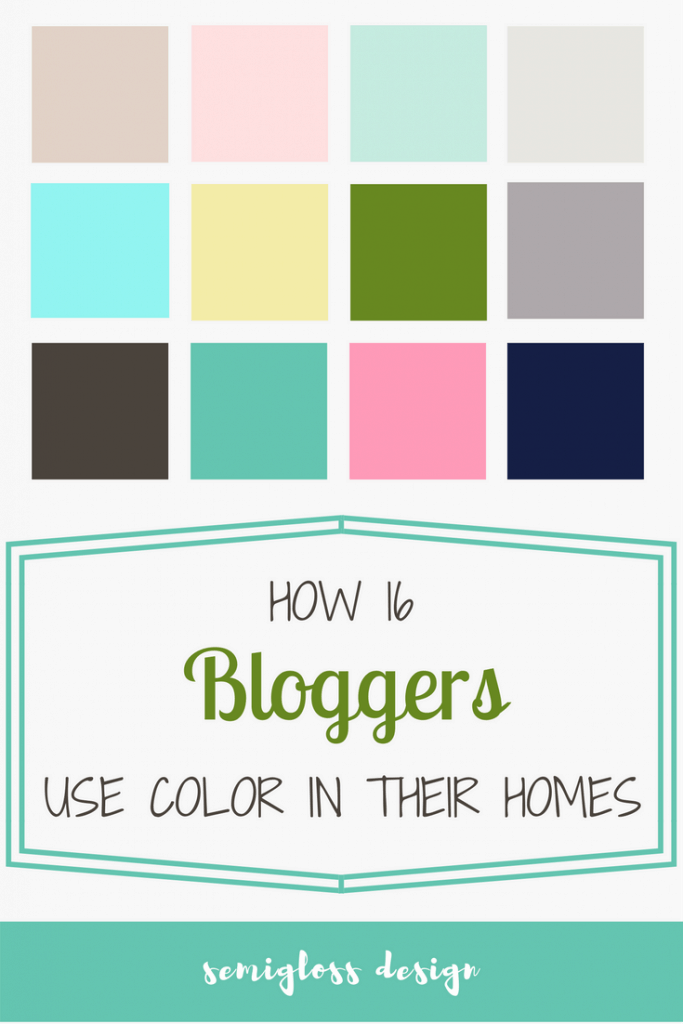 You probably know my answer. I love color. Sprinkle it around like confetti. In other words, throw it everywhere. The more, the merrier in my book. Every room in my house has a shade of blue in it, but I enjoy adding plenty of black and white to each space too. Bold color just makes me happy. It's like instant sunshine. My recently completed sunroom feels like a day on the beach, even on the dreariest of days!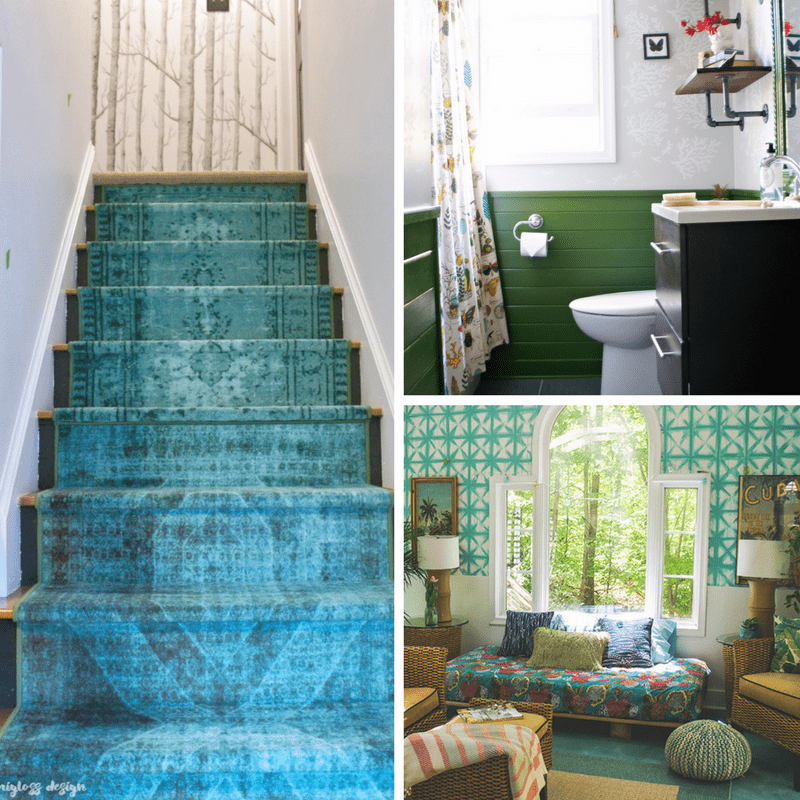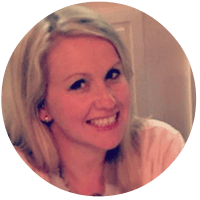 Nicole Corr at Green Isle Landscaping: Colour in our home is neutral and clean living. We love browns, charcoals, navy, whites and creams. Then always an intense hue of colour like magenta pink in pillows or sunny yellow with rose gold or copper and black. Colours change depending on trends, we try and mix up our beautiful handcrafted finds each year.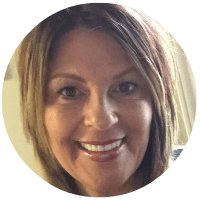 Susanne Stewart at Life on Pearl Street: I love color! All of the walls in our home used to be builder grade white, ugh. Every wall in the house is now painted (except the guest bathroom because I hate painting around toilets!). Color on the walls gives a room style and a foundation to build on to add furniture and accessories. Accessories are where I really bring color into our home. Pillows, wall art, and flowers (usually faux flowers, because they live forever). You can roll with the latest trends when bringing color into your home if you do it with your accessories. And consider your favorite color, it is your favorite for a reason, so why not surround yourself with it?!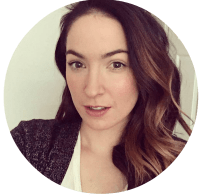 Jessica Devlin at Jessica Devlin Design: Confession time (shhhhhh!) I'm a neutral girl through and through. I would have everything be gray, white or black if left to my own devices. How I get around this is by adding color with decorating items. I love muted patterned pillows. They add so much depth and it's a great way to sneak in blues and green into your home. Another amazing way to add color to your home is with art! I love bold photography and dramatic paintings.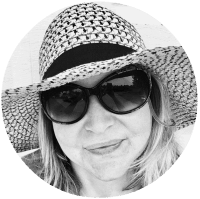 Sarah Foote at The Project Pile: I like to start out by applying a nice shade of color on my walls. Kind of like a neutral color, but not a boring one! Right now, the wall colors in my living space are blue fir and graphite pencil. Blue fir is kind of like a greenish-blue teal color, and graphite pencil is like a charcoal grey. The other areas in my home are painted in different shades of the same colors. This kind of keeps the rooms flowing together nicely, without being too boring or too drab! When it comes to the actual decorating part, I love using black or white pieces, natural wood, and then adding in some more colorful pieces for different pops of color here and there!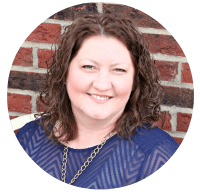 Kimm Boes at Reinvented: I love my neutral spaces, and using dark gray (Behr's Cracked Pepper) and creamy white (Behr's Swiss Coffee) together is my jam. I prefer to use other colors in naturally occurring forms, if that makes sense. Green plants, seasonal flowers, orange pumpkins, and red berries in the winter add color without looking out of place. I do love a colorful throw pillow here and there, but unfortunately I tire of them quickly, so I don't have many. Vintage aqua Mason jars are the exception to every rule, I think I have at least one in every room so they read as almost neutral to me.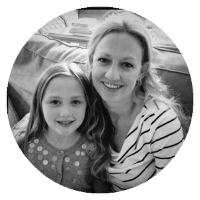 Christy Harper at The Harper House: I am very drawn to white (shiplap) walls at the moment, but then I add color with bright abstract artwork in pinks and coral or blues and greens (depending on my mood and the season.) I am an amateur painter so if I have a large wall that needs color, I'll spend the day playing with paint. Abstract art is so freeing because there's no wrong or right. You can purchase a large 48" canvas for around $20-$30 at Hobby Lobby. And you don't even need artist quality paints – you can use the sample pots of latex paint from Home Depot or Lowes. Find a few of your favorite colors and have a fun day painting a master piece 🙂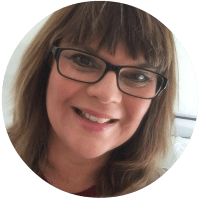 Pam List at Momma Can: I try to make smart choices purchasing our large pieces so that I could change out colors pretty readily without too much fuss. I use colors in drapery, linens, pillows, pottery, and artwork. I work in print design and really get excited each season new colors come out. I just can't help myself, I have to add the new colors to my home just as much as I do in my work.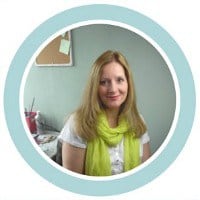 Sam Franklin at A Happy Home in Holland: Our living area is actually very neutral with plain white walls, a grey couch and grey curtains. I know that may sound a little bit boring but I love to change my décor from season to season and keeping the base of the room fairly neutral makes it very easy to change-up colour themes and home décor styles.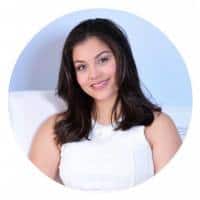 Yami Platero at The Latina Next Door: I like to keep my walls fairly neutral with grays or light blues and use brighter colors as accents throughout the house depending on the seasons. It definitely helps on special occasions or holidays when you wish to create a theme for a period of time without having too many colors clash.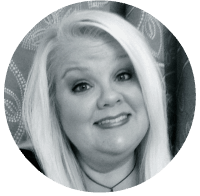 Jennifer Gainer at Jenron Designs: I like to use a cohesive color story throughout my home. Currently, I have a very farmhouse gray and white home, and have added in sea glass tones of navy, aqua, turquoise, seafoam green for the summer. In some of the separate bedrooms and guest rooms I have pops of tangerine or dandelion just to mix things up a little bit. I have found over the years that interior design colors are the biggest trend but the quickest to fade away. Just think about harvest gold & avocado green in the 70's, the jewel tones of the 80's,the French Country red green and gold in the 90's, or the turquoise and brown millennium colors. Now we are currently in the grey period, colors come and go. Heck even pantone can't keep up with what is current.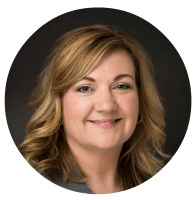 Denise Bryant at My Thrifty House: My entire home (except the bedrooms) is painted in Gentle Rain which is a light neutral grey color that makes a great canvas for layering textures and colors throughout my home. I keep a neutral pallet of greys, white and black with pops of color such as aqua, yellow and red. I keep to those colors so I can move things room to room so I don't bored with my decor.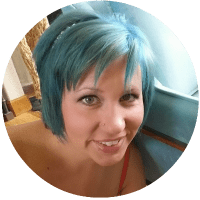 Tina Bousu at Eclectic Twist: Everywhere!! I love color. It brings a life, fun and happiness to every space you add it too. I use it in pillows and drapes, paint colors in bedrooms, accessories, rugs, lamps, desks, side tables and sofas. You name it I have it in a color somewhere. Color really adds a vibrancy and happiness to the home which I think translates nicely into your life. When I see a space devoid of color it seems sullen, quiet and uninviting to me. I love spaces that yell "come in and enjoy me!" and to me it's all about the color.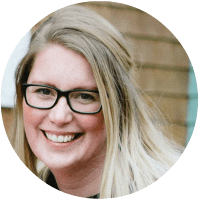 Susie Kuc at Tiny House Giant Life: I used to use a lot of color on the walls because you could always change it cheaply and easily (easy for who exactly?). Now, we keep our walls white, grey, and greige, and add color in the accessories like pillows, blankets, photos and art. I don't seem to get bored with my set up as easily and the house doesn't feel like it's themed (because light teal walls seems so beachy and all wrong during our New England winters).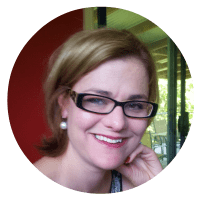 Sam Hay at Raggedy Bits: Mainly with textures. Like a throw, pillows, flowers and sometimes with furniture that I have painted. It just depends on what sort of feel I am going for in a room. Wall art is also a fun way to add a burst of colour to any room.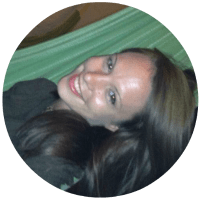 Liz Elliot at Franc and Eli: In accent pieces! I usually pick 2-3 colors fora room and then use accent pieces in those colors. I keep my big pieces (rugs, furniture, wall colors) in neutrals, because it is so easy to completely transform a room with small pieces (throw pillows, throw blankets, wall decor) – and it is definitely cheaper this way and more practical!
For more answers to design questions, don't forget to visit my blogging friends!
Jessica Devlin Expert Bloggers Top Home Decorating Ideas
Sam Hay Expert Bloggers 16 Best Decorating Tips
Susanne Stewart Decorating on a Budget, 16 Design Bloggers Tell You How
Kimm Boes Ask The Experts: Favorite Paint Colors For Furniture
Sarah Foote Making those Teeny-Tiny Spaces Look & Feel Larger; 16 Bloggers Share their Best Advice
Pam List Expert Bloggers Top 3 Decorating Items
Sam Franklin Home Decor Style & Trends; Design Experts Favorites
Denise Bryant Decorating With Thrift Store and Flea Market Finds
Susan Kuc Small Home Design; 16 Bloggers Tell All
Yami Platero How to Keep a Stylish and Organized Home with Small Children
Nicole Corr Design Experts Tell Us What Their Dream Outside Relaxation Space Looks Like
Emy Flint How 16 Bloggers Use Color In Their Homes
Jennifer Gainer Ask the Designer-What is Your Style?
Christy Harper Grey Paint Colors – Top Bloggers Favorites
Tina Bousu Top Tips for Decorating Tough Spaces from Expert Bloggers
Liz Elliott Design Bloggers Top Design Tips
How do you use color in your home?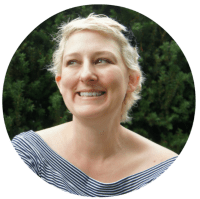 Emy is a vintage obsessed mama of 2 DIYer who loves sharing affordable solutions for common home problems. You don't need a giant budget to create a lovely home. Read more…