The Dollhouse Therapy Challenge officially begins next Tuesday and I'm so excited! I'll be sharing my chosen rooms for April and my plans. Follow along on instagram with the hashtag #dollhousetherapy. I've been stockpiling ideas and I can't wait to start implementing them. In the mean time, I've been working on finishing the outside. I even brought it up from the basement so that I could take pictures in nice, natural light!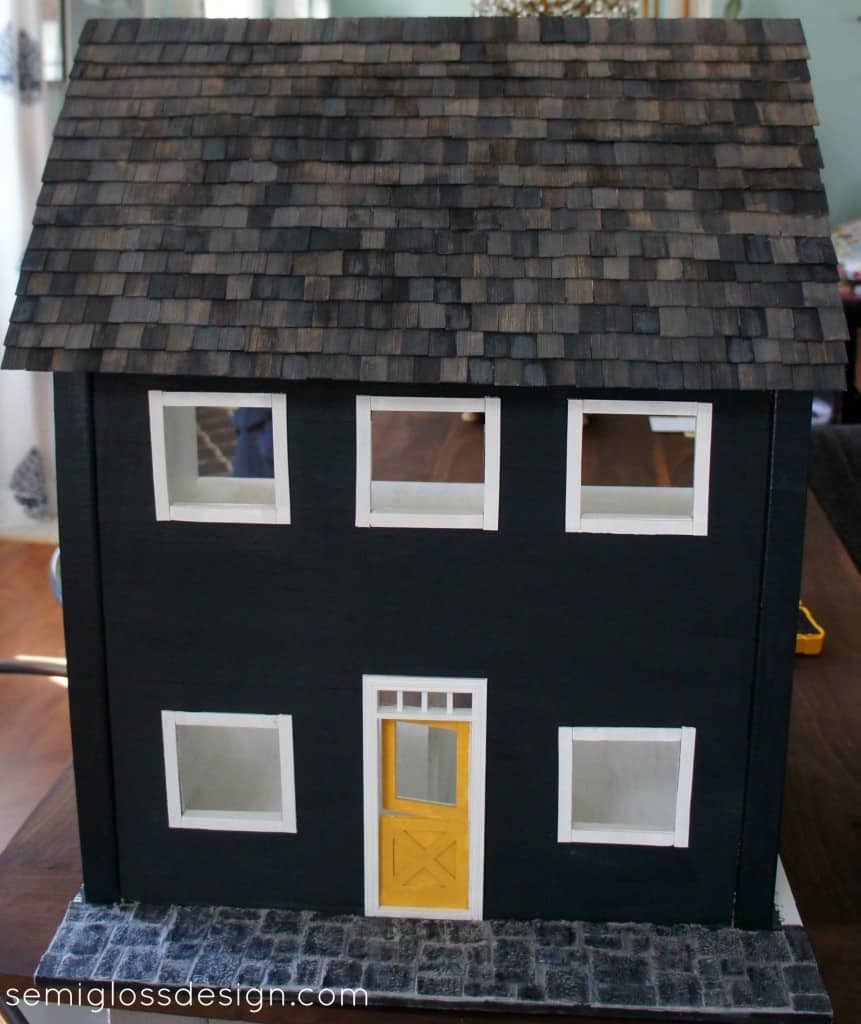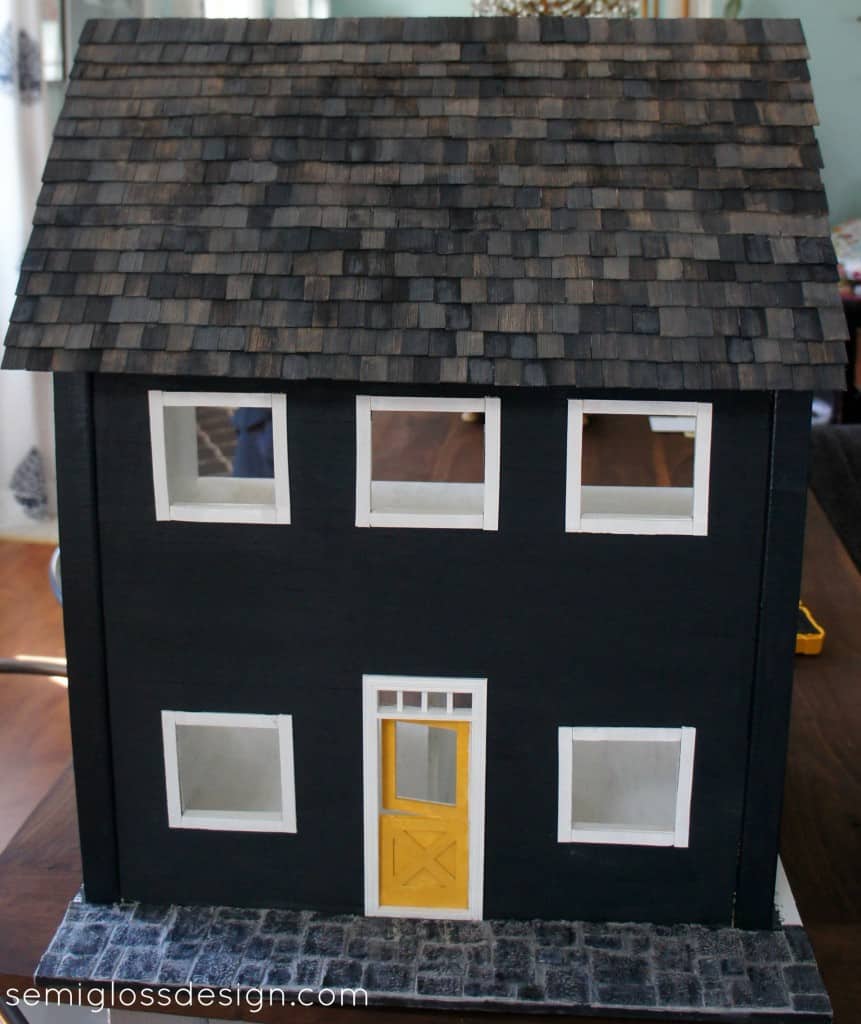 She's looking so good! I love the navy exterior with the mustard yellow door! Since the last update, I finished the floor up. It seemed a little too rocky without grout on the tiles that I made from egg cartons. I sealed the tiled with a quick coat of clear varnish. Then, I took joint compound, added a bit of water to make it workable, then added gray and black craft paint until it was the color that I wanted it to be. I smeared it around, trying to only get it in the cracks. Truthfully, it got everywhere. I rubbed off the excess with paper towels. After the grout was dry, I dry brushed black and gray paint back over the tiles, to add more color and texture. I might add a few more coats still.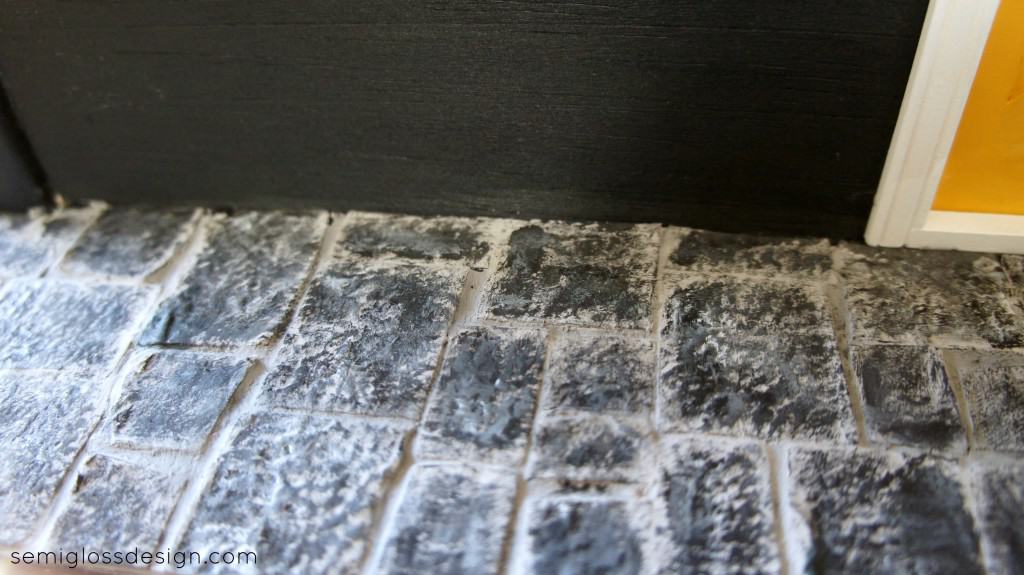 Here's a closeup of the tiles. Now it seems like a nice, stable foundation for the porch.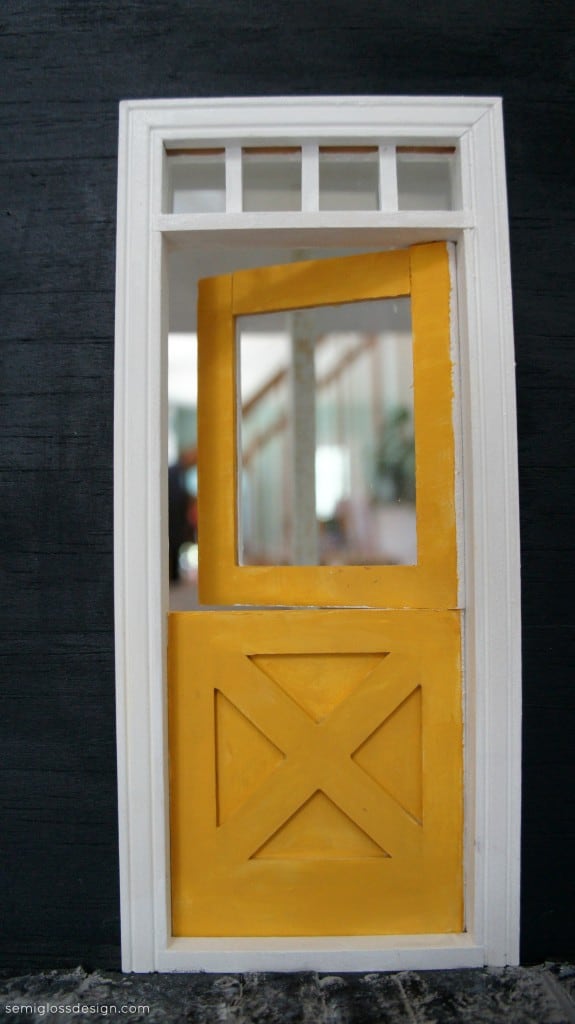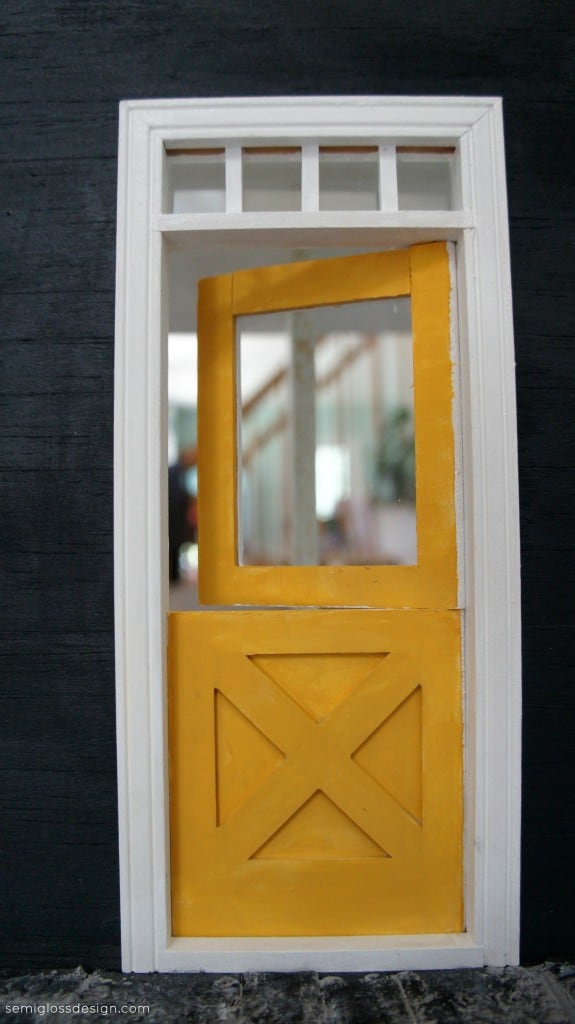 Let's swoon over this door again. Sooo pretty! I'm making a doorknob out of a cut Popsicle stick and a bead that I painted black. As I type, the glue is still drying. I'm also in the process of making a farmhouse style light. Spray painting plastic is not always the best idea. It took forever to cure. It's going to be so cute!
Join me again next week for the Dollhouse Therapy Challenge kick off!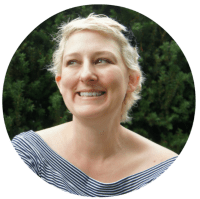 Emy is a vintage obsessed mama of 2 DIYer who loves sharing affordable solutions for common home problems. You don't need a giant budget to create a lovely home. Read more…