Looking for some affordable farmhouse tables? I've found some fantastic farmhouse tables that are budget friendly!
If you're interested in redoing a table that you already own, check out this post on how to refinish a table or how to create weathered wood stain.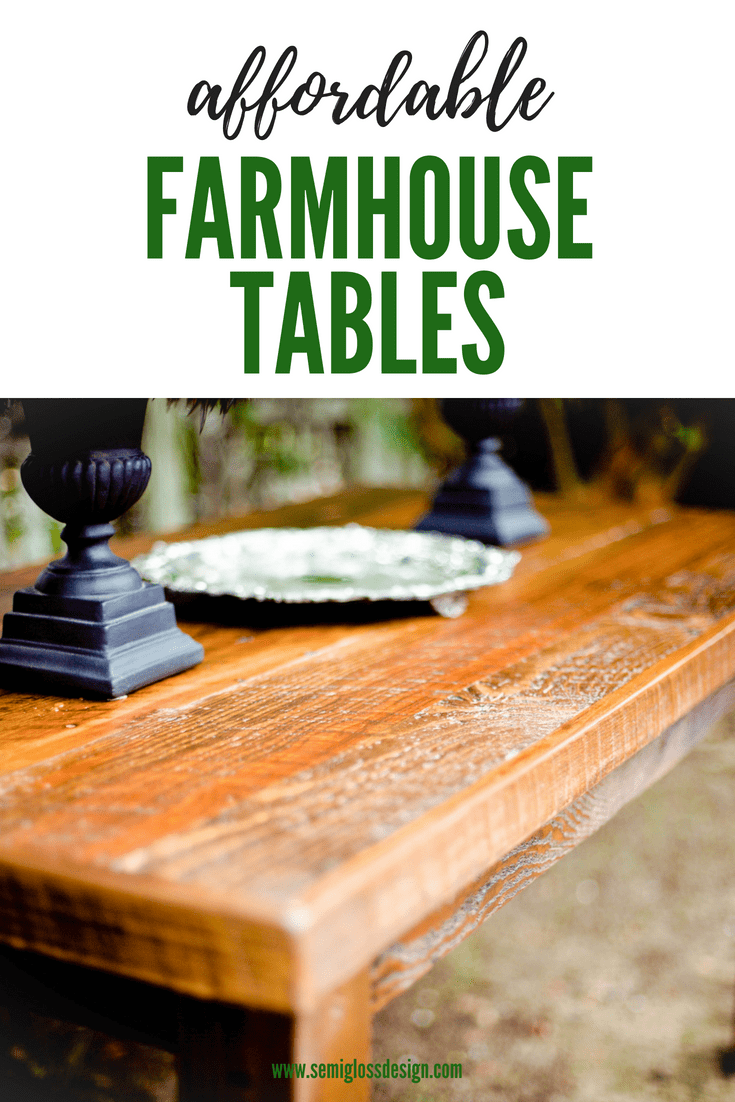 I love my farmhouse table. Although I wouldn't categorize myself as having farmhouse style, farmhouse tables appeal to me.
They have simple designs that work with a variety of styles. Plus, I love the ruggedness of a good farmhouse table. It's not precious, so you don't have to worry about it. Marks just add to the character!
We built ours using this farmhouse table plan from Ana White, but we had to make it a bit shorter in length to fit our room better.
Since then, I made this handy guide to help make simple tables. Using standard in stock lumber, you can create a farmhouse table for a fraction of the cost!
While I'm an advocate for building, I realize that not everyone can or even wants to build their own furniture. So here's a selection of affordable farmhouse tables that can be delivered to your door!

You might like this post on affordable dining chairs!
Affordable Farmhouse Tables
This post contains affiliate links. By purchasing an item through an affiliate link, I earn a small commission at no extra cost to you.

Other Options for Affordable Farmhouse Tables
Of course there are other options as well.
Craigslist, facebook marketplace, thrift stores and consignment shops always have tons of tables for sale and if you found one with the right bones, it could be repainted or re-stained. You might even happen across an antique farm table.
There are also many options to build your own. Hardware stores sell pre-made legs that just have to be screwed into a table top. You can use old doors with glass on top or build a top out of planks if you're handy. This tutorial shows how to build a dresser top, but it works for a table top as well.
You might also like:
Share with your friends on Pinterest!