Looking for affordable dining chairs? Look no further. These chairs would look amazing with these affordable farmhouse tables!
Have you tried shopping at actual furniture stores lately? Maybe it's the town I live in, but those places are filled with overpriced, ugly furniture that looks like it's been there since 1982.
As usual, I turned to internet shopping because it's just easier and so convenient.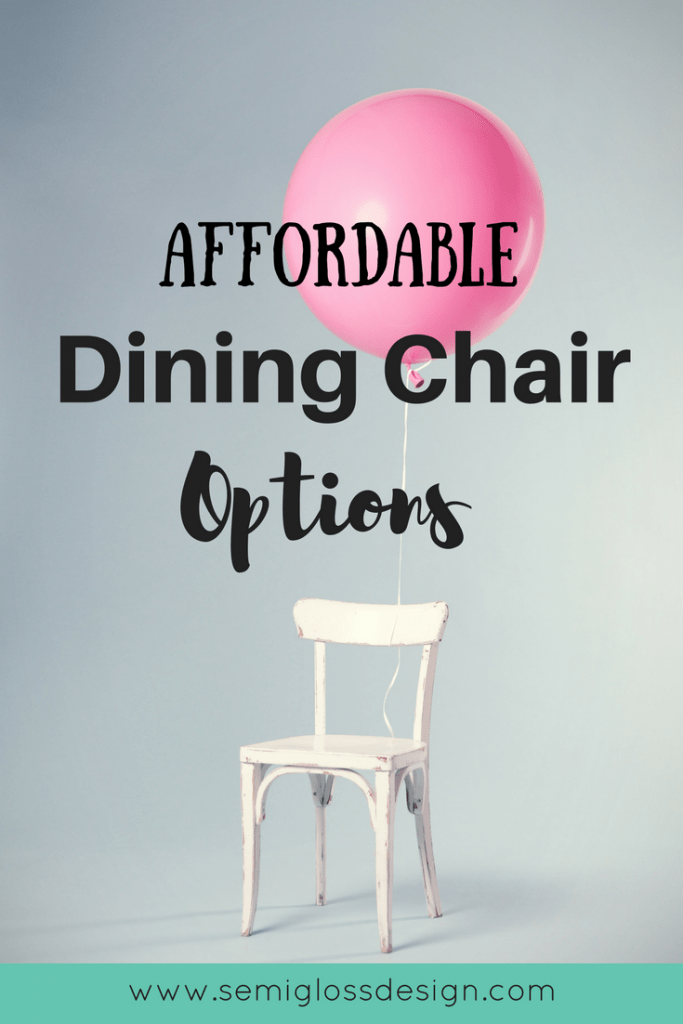 Things to Consider When Choosing Dining Room Chairs
Upholstered vs. Non-upholstered
Upholstered dining chairs are great if you spend a lot of time sitting around the dining table. Upholstery add to the comfort level. But it's not the best if you have messy eaters in your family. Consider options like slipcovers or applying scotchguard to the fabric.
Non-upholstered seating is usually less comfortable, but easier to clean. The most comfortable non-upholstered dining chairs feature molded seats that fit to your body and high backs.
Color
Neutral dining chairs are a classic choice that you are less likely to tire of. If your design style evolves, a neutral color is easier to fit into the new style.
Colorful chairs add a wonderful pop of color and are great statement pieces. If you choose a favorite color, chances are lower that you will tire of it.
Size of your dining room
For small dining rooms, look for chairs that take up less space visually. Open backs give the illusion of more space.
Larger dining rooms can handle solid chairs in a larger scale.
Style
I love an eclectic mix. If you are working with an older table, adding modern chairs is a great way to update the piece.
Affordable Dining Chairs
This post contains affiliate links. By purchasing an item through an affiliate link, I earn a small commission at no extra cost to you. 

You might also like:
Pin for Later!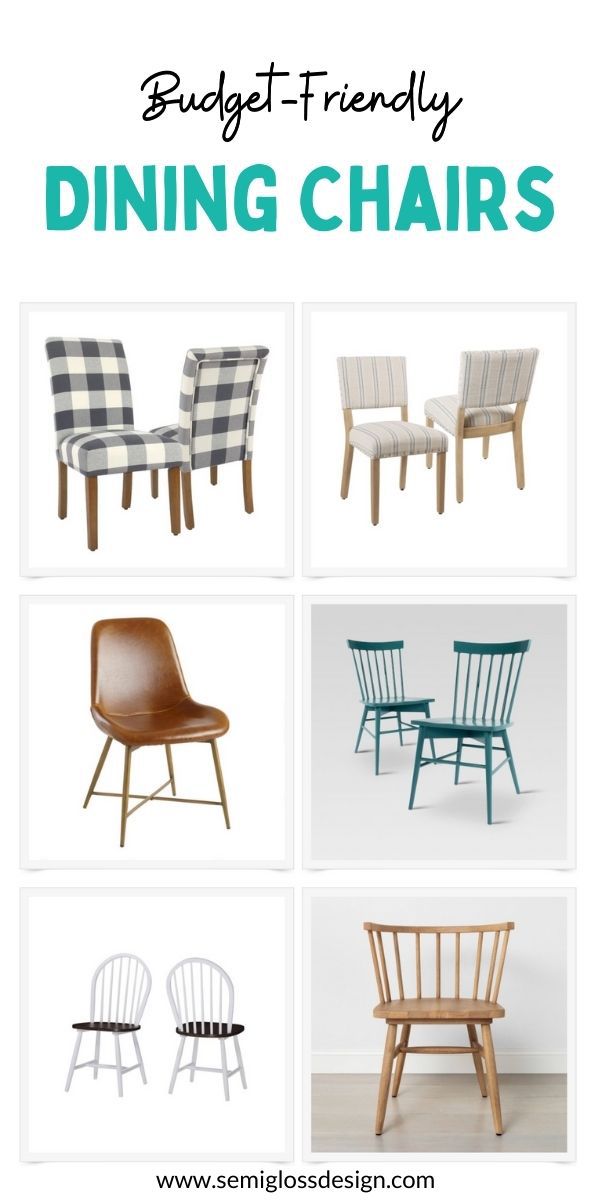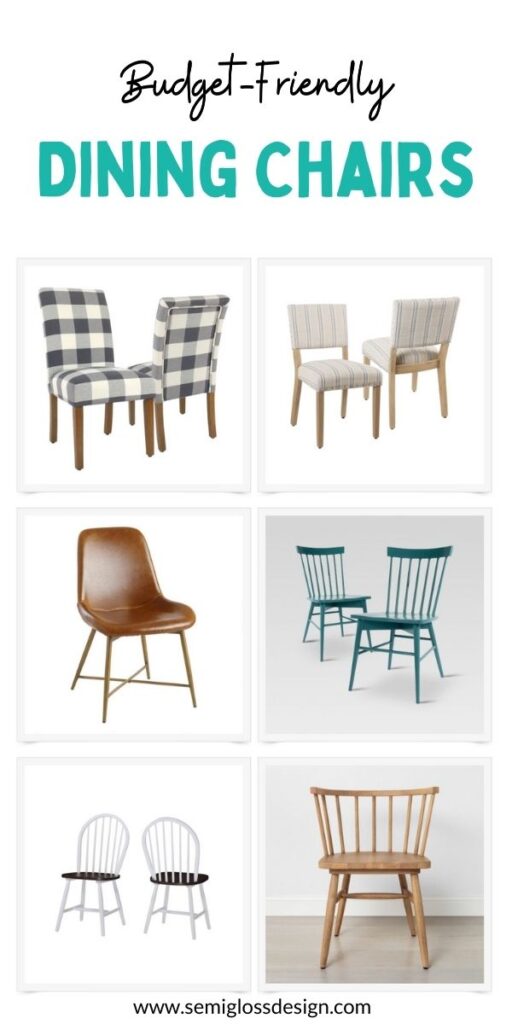 You might also like: