When I saw my house while house hunting, it was pretty much love at first sight. I think my whole family felt that way. Our eyes turned into heart shapes and our faces became anime like as we walked around absolutely gaga with the property. It was the outside that sold us. Almost five acres of wilderness, ten minutes from the city. The gardens were lush and reminded me of the botanical garden that we use to live by in Norfolk, VA.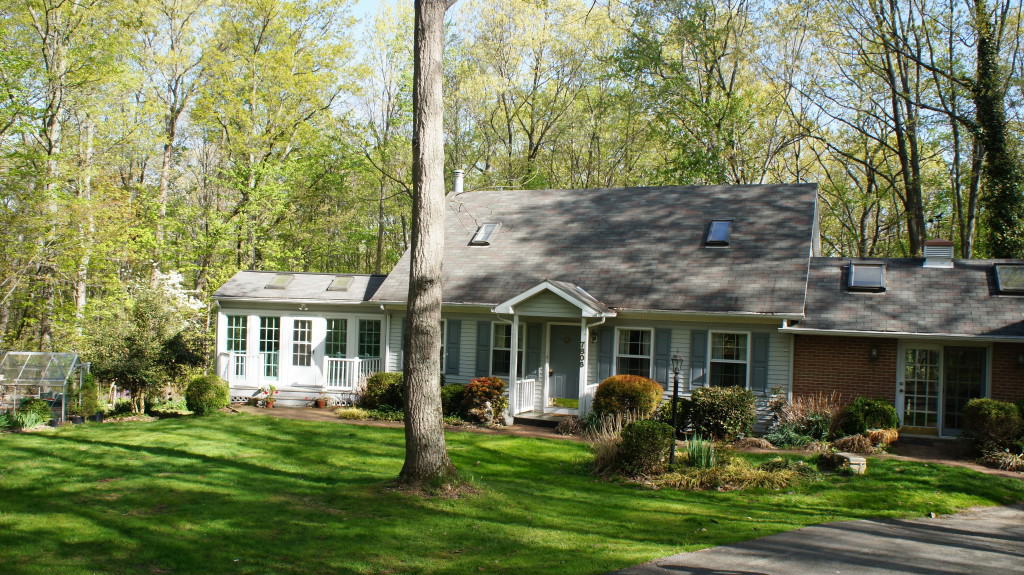 When we moved in, we quickly learned that adjustments had to be made. The lush gardens were way overgrown. Roses and holly bushes were planted next to the water spigot and electrical outlet, which made turning on the water physically painful. It probably only took us a month before those bushes were removed. My husband eventually removed everything, including the beautiful, but non flower producing hydrangeas. It left us with a sad barren space.
This past weekend, we worked on adding the beauty back to the front yard. Armed with 30 bags of compost and dirt, and 30 more bags of mulch, plus a carload of plants, we got to work on what was the hottest day of the year so far. I always add compost to my flower beds to make them easier to work in. These flower beds are so hard that I'll probably need to add compost every year.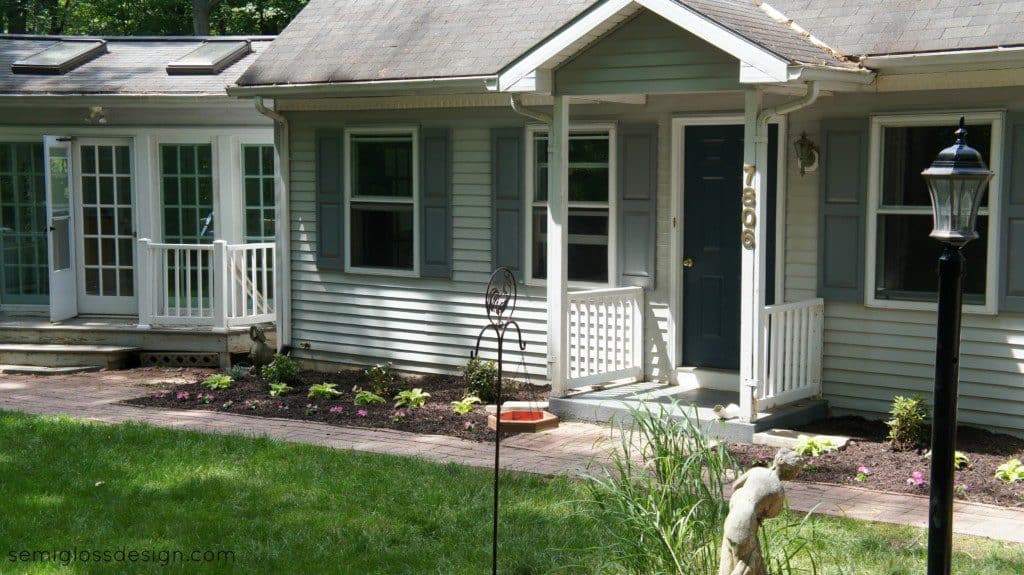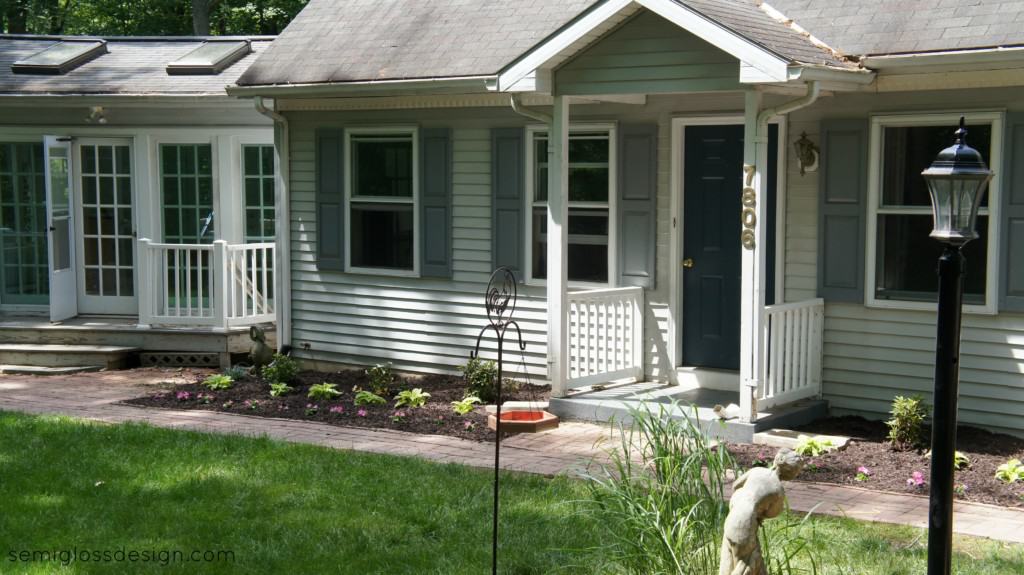 I kept the planting simple and small, giving them ample room to grow. The back row is azaleas and gardenia bushes. The gardenia smells like heaven. I also added some lavender bushes for more scent. I've never grown them successfully in Maryland, so I'm hoping they work out. The middle row is hostas. I love hostas because they are so easy to take care of. They come in every color, so I chose a lime green color. The front row is tiny petunias. I also replanted my bulbs up here. This is where I can add flowers for seasonal color. I'm hoping they get nice and big, but I might go back and buy a few more flats.
The garden area by the brick wall will eventually be bricked in to be part of a small patio area. This year, we're using it as a small vegetable garden.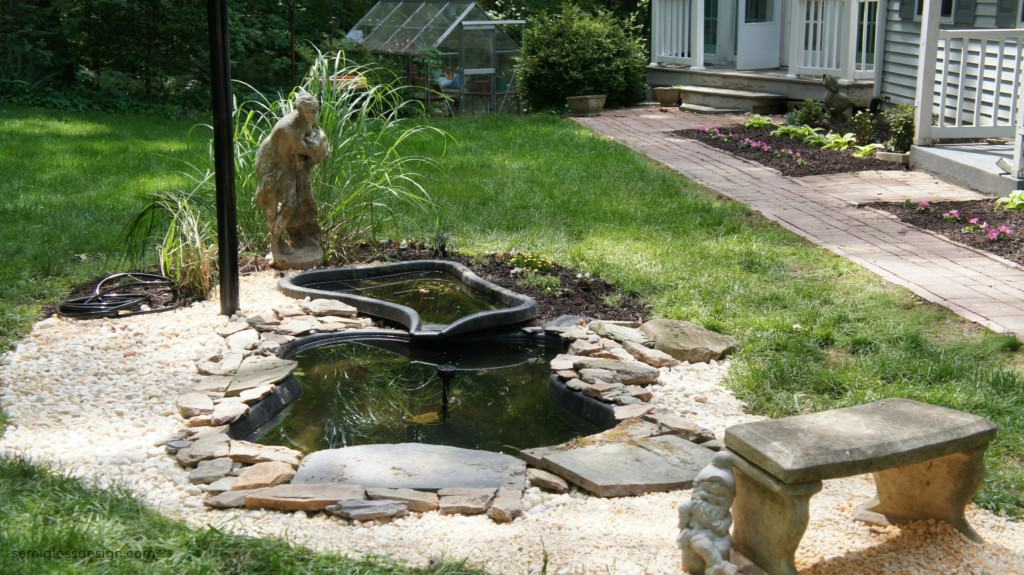 The pond was a surprise to me. I had no clue that my husband was going to work on this area. Maybe I ignored the subtle/not so subtle hints that he has been giving for a while. Who knows. I had flowers to plant. Anyways, the pond is home to 5 frogs and 5 giant tadpoles at the moment. I love frogs so much and it's totally normal to see me talking to them/professing my undying love to them. There are tadpole eggs in the top part. All this means that it will never be a pristine, clean pond because it supports life. We bought some lily pads and they are starting to sprout already. They came with these silly plastic lily pads to help you pull them out of the water. The frogs keeps trying to use them and they get turned over. I still want to add more plants that will add food and clean the water.
My husband removed all of the liriope around the pond and put in rocks. We're adding rocks as we find them around the property. There are tons of forgotten pathways around the gardens, so we're using them with the hopes that the whole thing will be covered eventually. I think he found a whole bunch of them yesterday.
We kept the pampas grass and added a lot of pretty plants. I bought black mounding grass, coleus, scotch moss, and begonias. My husband grabbed a flat of tiny succulents, so I broke them into pieces and planted them. My hope is that they will eventually take over.
The succulents look like a tiny forest.
Two days of back breaking labor and my yard is looking a whole lot better. As with any project, it only created more work. There are many places that need paint. I still want to brick the door stoop and change out the door. There's a brick patio to build.
For now though, a nice, manicured garden nestled in the wilderness makes me extremely happy.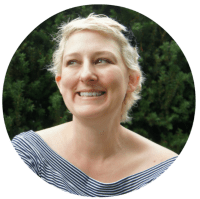 Emy is a vintage obsessed mama of 2 DIYer who loves sharing affordable solutions for common home problems. You don't need a giant budget to create a lovely home. Read more…