Our basement family room is one of the most used rooms in the house. The kids hang out in there to watch TV and play video games. It also serves as a workout room and office. Although it's the most used room in the house, it is one of the most neglected rooms. We installed the flooring and painted the walls and forgot to finish the rest of it. It still has an awful dropped ceiling that will stay until we get more electrical run. There's still a ton of trim to install, plus don't get me started on the staircase!
But, I wanted to make the room function a little better and look a little prettier. Sometimes it feels good to update a room without doing ridiculously complicated projects. And, I didn't want to spend a lot of money. Last week I mentioned that I was inspired by Wes Anderson's movie, Moonrise Kingdom to update the basement and give it a bit more style. Today, I'm sharing 6 simple ways to update a room on a budget and sharing that room reveal.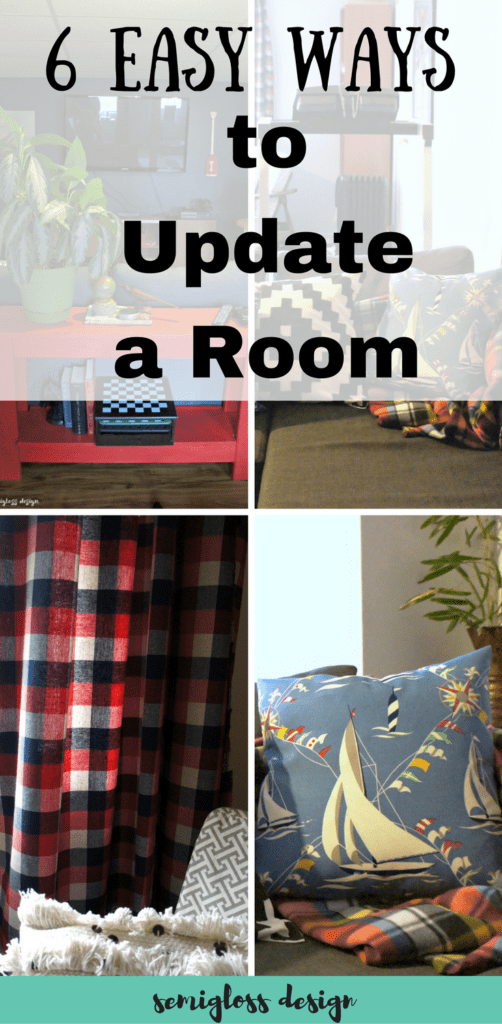 This room gets very little natural light, so photographing it was not easy.
6 Easy Ways to Update a Room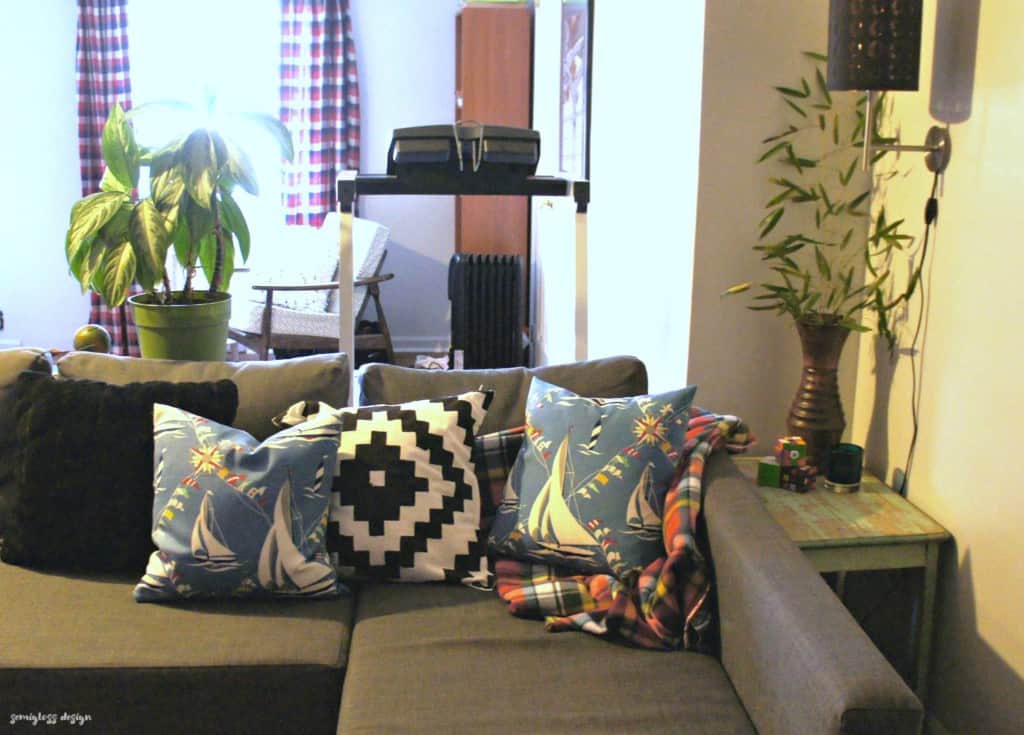 Fun throw pillows
Adding throw pillows to the sofa is an easy way to add color to a room. I used the same fabric (different color way) that was used for curtains in the Bishop's playroom in Moonrise Kingdom. The black and white pillow was made with a freezer paper stencil and the other pillow is faux fur.
Sailing fabric | Sofa | Faux fur pillow (similar)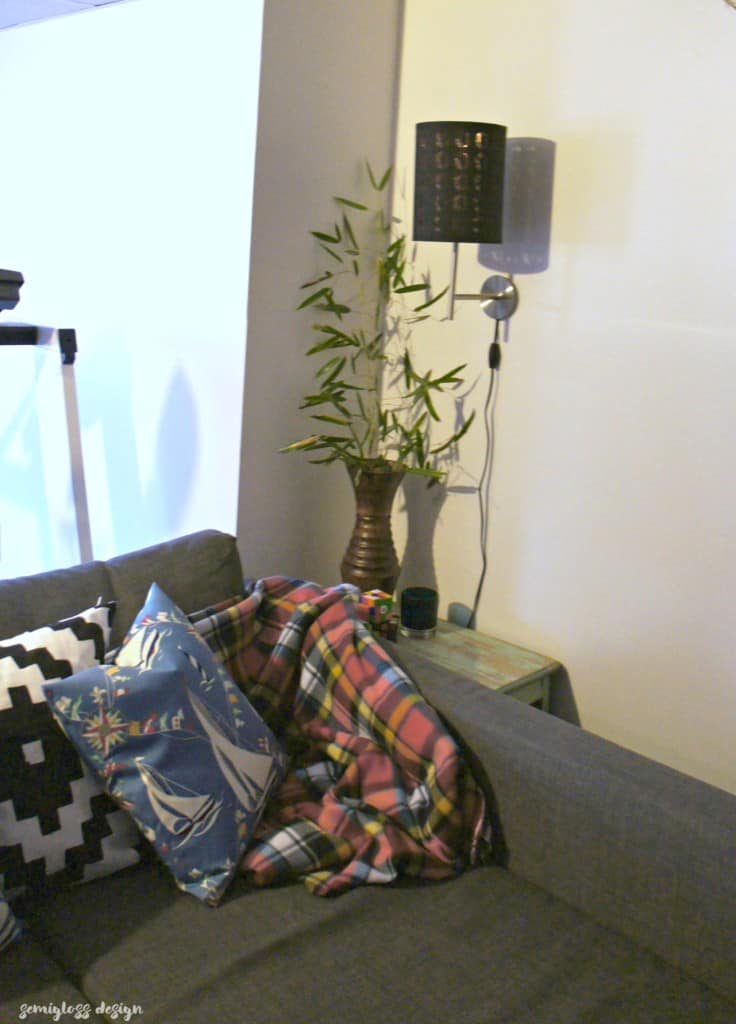 2. Add greenery.
A free way to add a bit of life to a room is to add greenery. I cut branches from my backyard and stuck them in a thrifted vase. The bamboo was really pretty, but sadly did not stay alive for very long.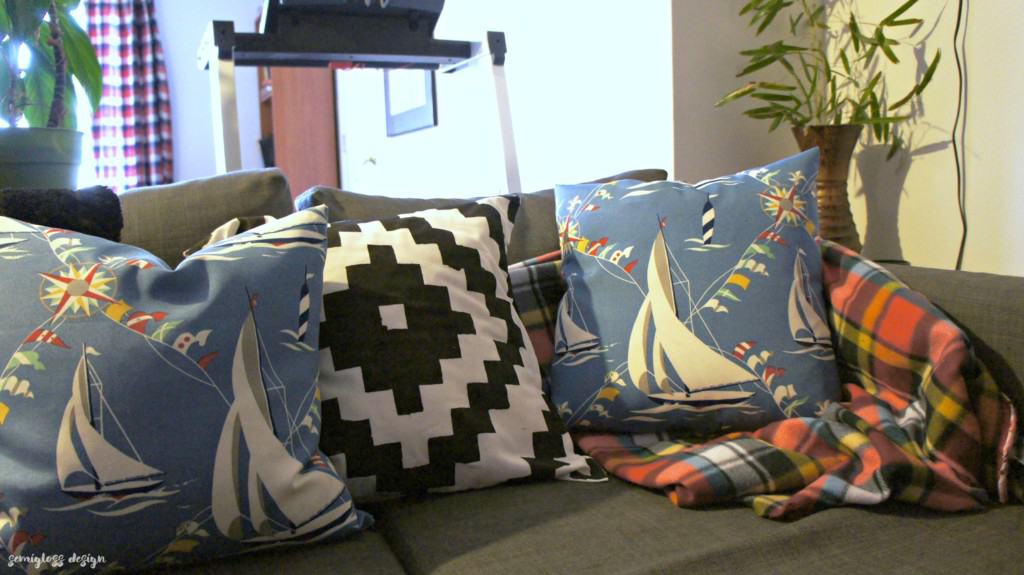 3. Throw blankets
Throw blankets are an easy way to add color to a room. This plaid one is actually 2 yards of fleece. I didn't even finish the edges, but we'll call is a no-sew blanket because that sounds better. It works perfectly as a throw blanket and was affordable enough to replace when I get tired of it. Plus, I won't cry if the kids ruin it.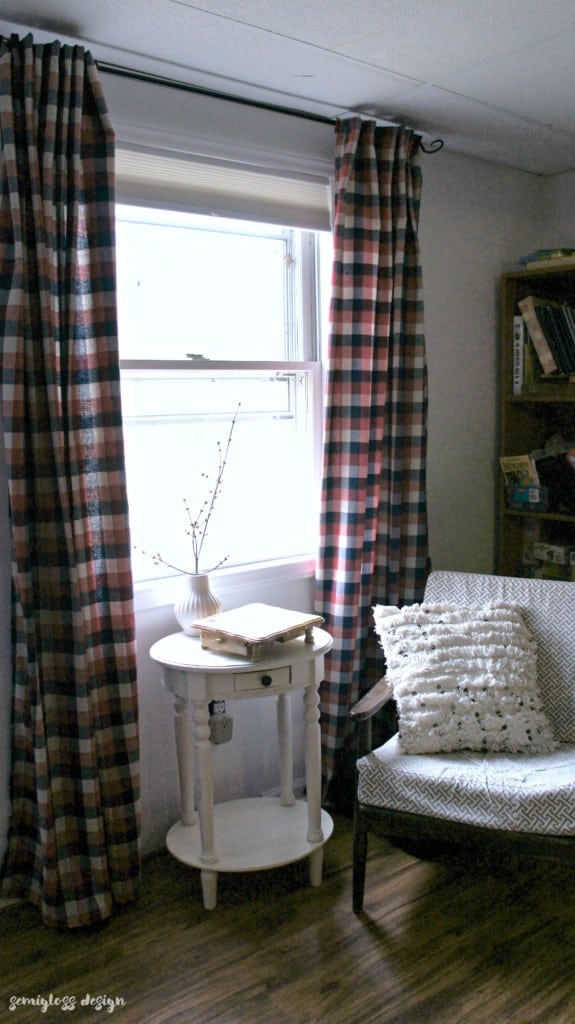 4. Curtains
Changing out curtains is another easy to update a room. I often opt for simple white curtains, but in a room devoid of color and interest, I went for plaid and I'm really happy with the amount of interest they add to the space.
Plaid curtain fabric (similar)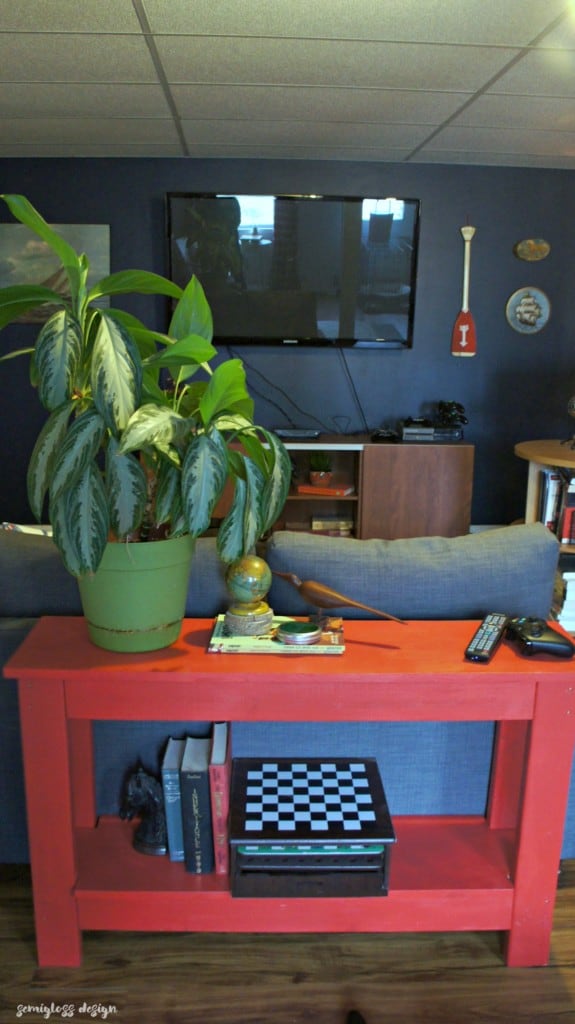 5. Painted furniture
I built this table specifically for this room, but painting existing furniture is a great way to add color to a room. I was so worried that the red table would seem too bright, but in such a dark room, it's perfect. This furniture addition made the room function so much better now that we have a place for sitting drinks and remotes.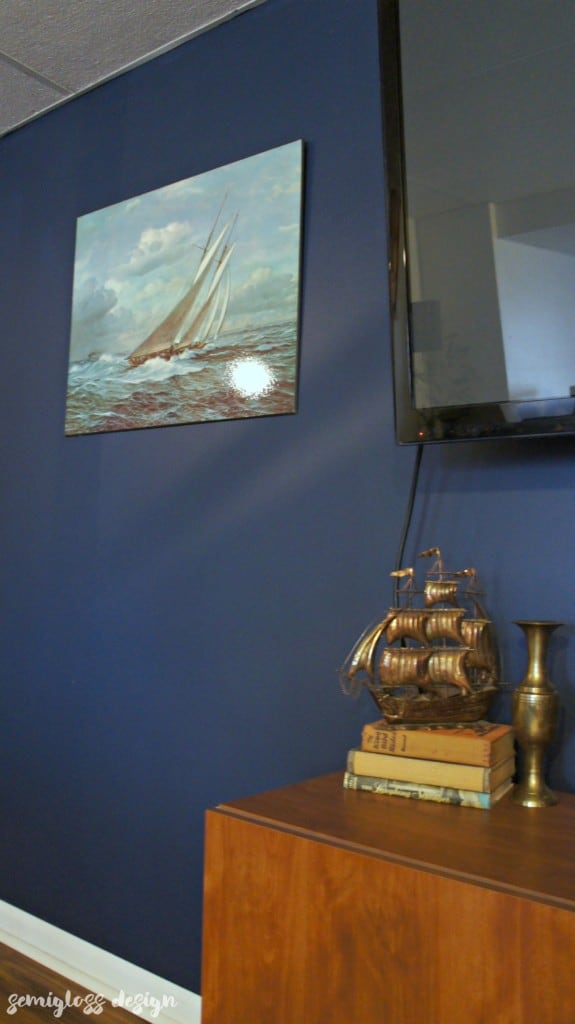 6. Add art and accessories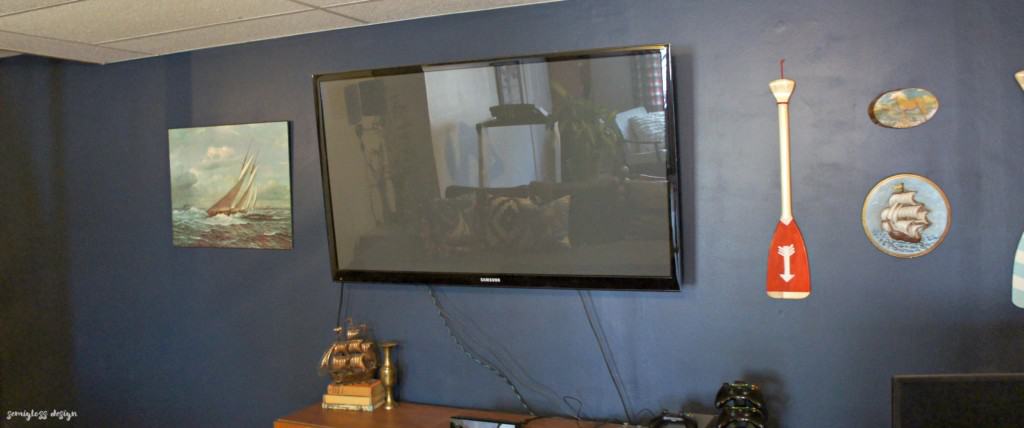 Adding art is an easy way to update a room. It doesn't have to be original paintings or super expensive to make an impact. I love quirky art prints from thrift stores. If it makes me smile, it comes home with me. The art around the television makes me so happy that it distracts me from the crappy wires that need to be hidden. Sometimes the best way to distract from ugly is to give the eye something pretty to look at.
So while this will never be an award winning design, it's a realistic makeover in a realistic room on a budget. The whole point was to make the room prettier and I think I succeeded.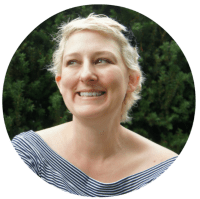 Emy is a vintage obsessed mama of 2 DIYer who loves sharing affordable solutions for common home problems. You don't need a giant budget to create a lovely home. Read more…