Every year, I write resolutions for my house. It's fun to go back and look at them at the end of the year and see how my priorities shift as time passes. It also makes me laugh to see which things I totally ignored or am redoing for the 15th time in a row.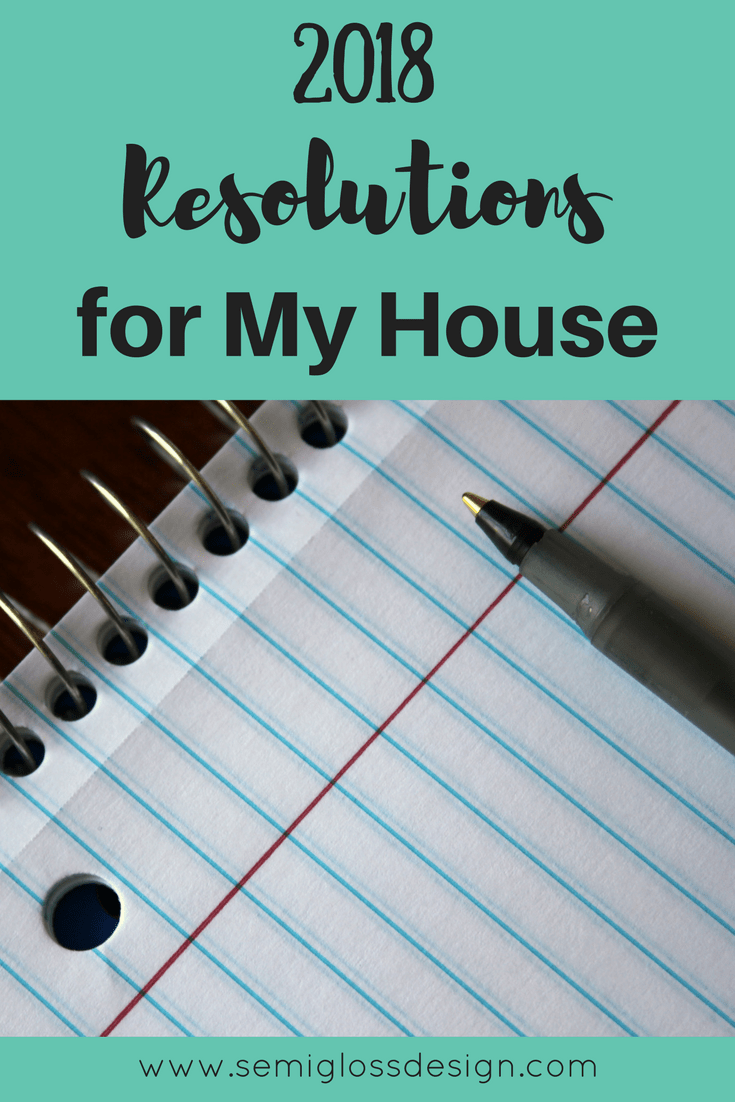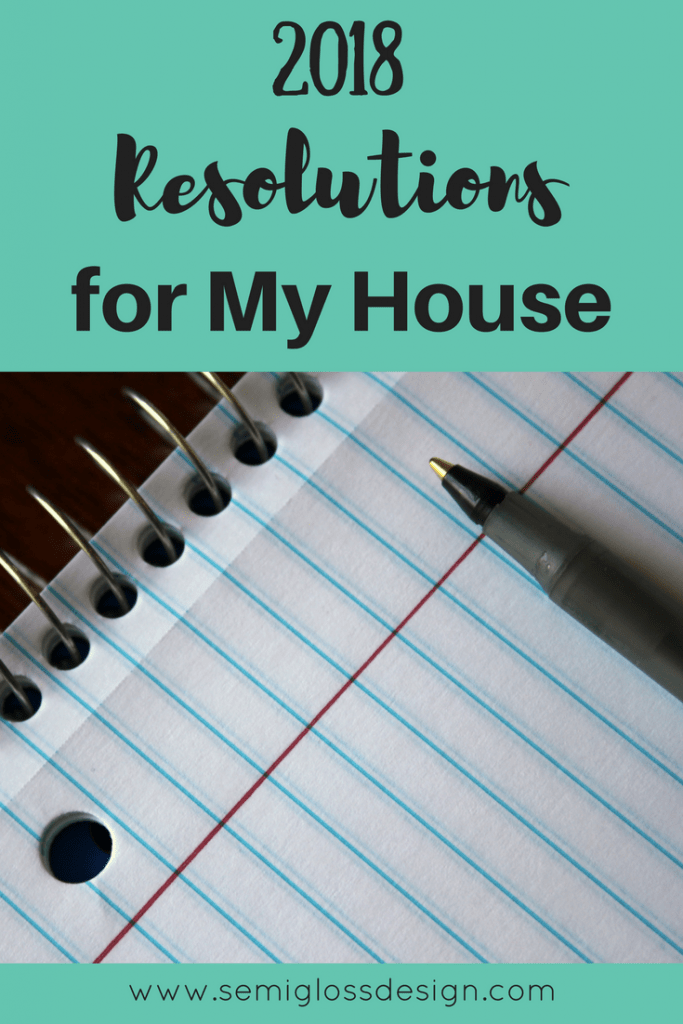 2017 Progress
Boring stuff like new roof and hvac. We replaced the roof, but decided to wait on the HVAC. Other boring stuff included tree removal and driveway resurfacing.
Finish staircase makeover. DONE! Staircase makeover reveal
New front door. DONE! Front door
Finish kitchen update. Ahem. Completely ignored. Well, not completely. I repainted the cabinets, but I haven't blogged about it yet. (Post coming next week.)
Repaint main floor of my house. This goal makes me laugh, because I repainted it, but I'm considering changing it already…
Basement stairs and trim finished. Nope. Haven't touched it. The stairs really bug me in the winter because I spend more time watching TV down there.
Finish other half of basement. Nope. Haven't touched it. It's not a priority and feels a bit bigger than DIY.
Sunroom. DONE! Sunroom reveal
Work on the back yard and garden. Nope. We had a lot of trees removed, but that's about it. The area off of the patio is still a disaster.
Dining room built-ins. Nope. While I eventually want to build built-ins, this isn't a priority at the moment.
Office space. Hahaha. I made a temporary office space in the family room and then took over the living room instead. This project is on the agenda.
2018 House Goals
Office space. Creating an inspiring, finished space to work in will be my first project of 2017. Come back next Wednesday for details.
Kitchen finished. I started a kitchen makeover a while ago and it has been bugging me. Some of the larger fixes that I wanted to do just aren't going to happen. But I can make it better until we can redo it entirely.
Family room. This room has no furniture and since now I use the living room as my office, we currently have nowhere for guests to sit. Luckily (or unluckily, I guess), we rarely have people over. This room has become a dumping ground without a purpose, so it needs to be fixed. I recently painted the top parts of the walls black and stenciled the fireplace. That same weekend, I sold my furniture, so I basically have a blank slate. Stenciled fireplace surround
Back yard area off of the patio. The tree removal process destroyed the prettiest part of our yard, so we're hoping to remedy that. My husband dug a giant hole for a big pond, so that needs to be finished this year.
Basement stairs. Will this be the year that we make them look better?
In 2018, I'll also be sharing a lot of furniture makeovers, since I'm redoing furniture for my vintage shop. I also want to work with vinyl more since I enjoy it so much.
What's on the 2018 agenda for you?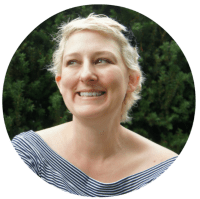 Emy is a vintage obsessed mama of 2 DIYer who loves sharing affordable solutions for common home problems. You don't need a giant budget to create a lovely home. Read more…